Asteroid rovers send back stunning new pictures of space rock's surface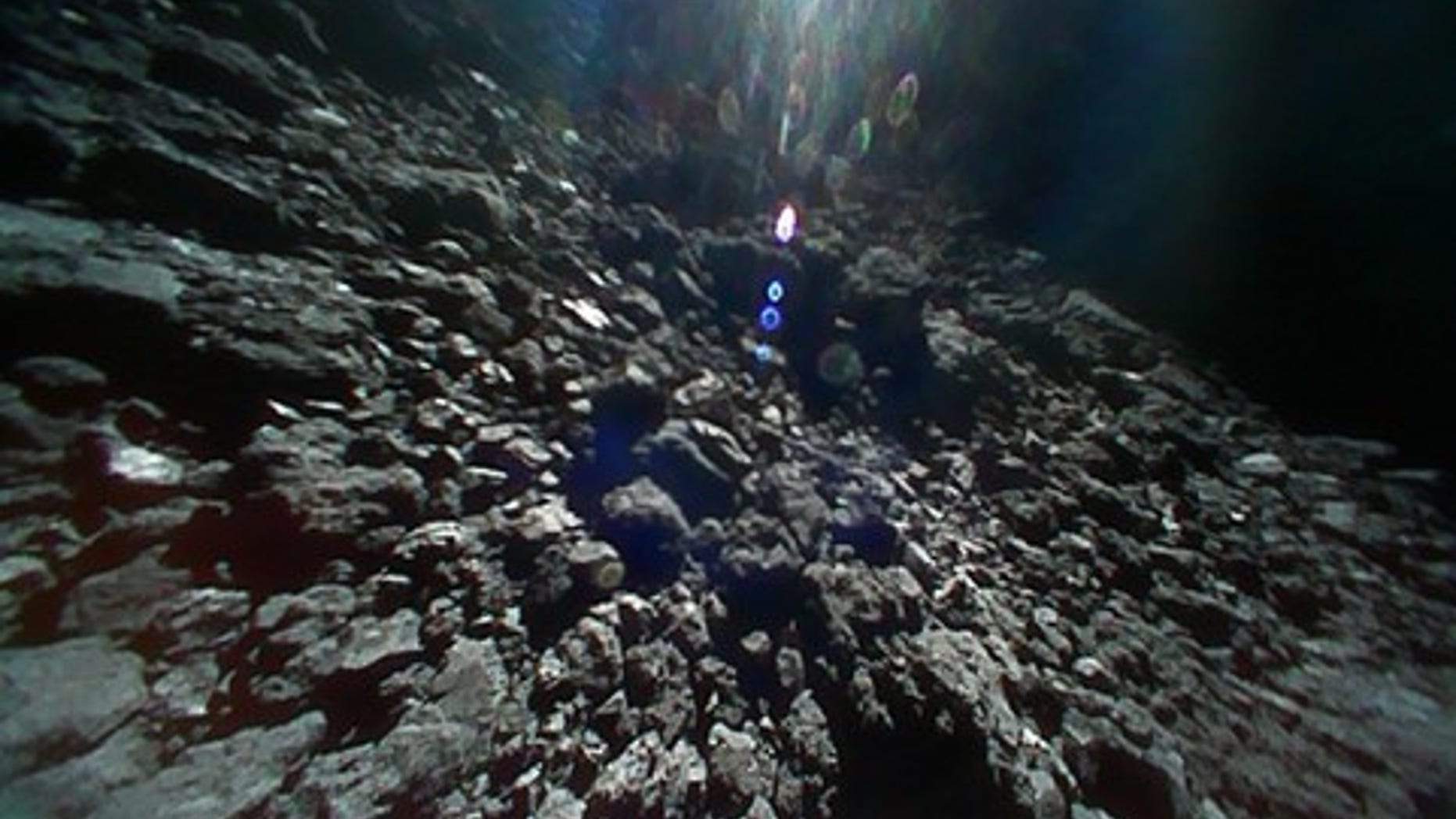 Japan's space agency has released stunning new photos and video of a distant asteroid's rocky surface that were captured by two small rovers.
On Friday, the Japan Aerospace Exploration Agency's (JAXA) Hayabusa 2 spacecraft lowered the MINERVA-II1 rovers - 1A and 1B, onto space rock Ryugu.
Initial images released on Saturday showed the surface of the "dumpling-shaped" asteroid, which has a diameter of 2,953 feet.
JAPAN LOWERS ROVERS ONTO 'DUMPLING' ASTEROID, HOPEFUL OF HISTORIC TOUCHDOWN
A second set of images released on Thursday show more details of the space rock's surface. Rover 1B also captured a 15-frame "movie" that shows the Sun moving across the sky from Ryugu. The footage was captured on Sept. 23.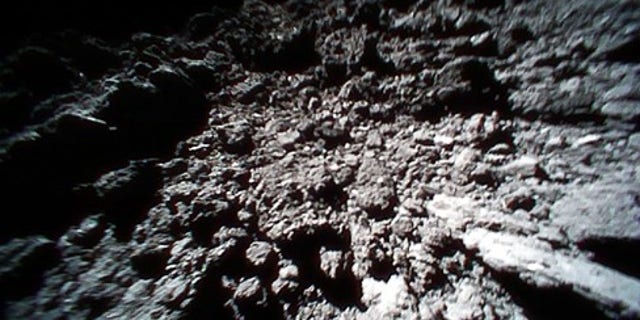 The rovers, each about the size of a cookie can, move by "hopping" up to 49 feet at a time because the extremely weak gravity on the asteroid makes rolling difficult. They can continue jumping as long as their solar panels and power last, JAXA said.
One new image was taken by Rover-1B immediately before a hop and another was captured after a landing.
STUNNING ASTEROID PHOTOS CAPTURED BY TINY ROVERS ON SPACE ROCK'S SURFACE
In addition to capturing images, the rovers measure surface temperatures. A larger rover and a lander will also be released from Hayabusa 2 as part of the mission. The mission's MASCOT lander was developed by the German Aerospace Center (DLR) and the French space agency (CNES).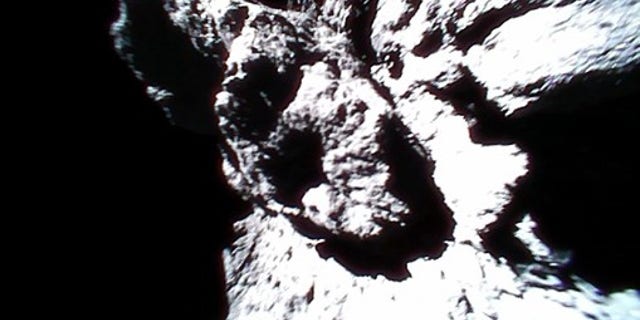 Hayabusa 2 is scheduled to attempt three brief touch-and-go landings on the asteroid to collect samples in hopes of providing clues to the origin of the solar system and life on Earth. Since it arrived at Ryugu, scientists have been looking for suitable landing sites on the uneven surface, and its first attempt is expected in October.
Launched on Dec. 3, 2014, Hayabusa 2 arrived at Ryugu on June 27, 2018 when the asteroid was almost 170 million miles from Earth. The spacecraft traveled almost 2 billion miles to reach the space rock.
AN ASTEROID TURNED INTO A BLAZING FIREBALL OVER AFRICA
Hayabusa 2 is expected to leave Ryugu at the end of 2019 and return to Earth around the end of 2020.
The spacecraft is the successor to JAXA's Hayabusa, which landed on asteroid Itokawa in November 2005. Despite being dogged with problems, the mission collected a number of asteroid samples, which returned to Earth with Hayabusa in June 2010.
NASA is also on a mission to retrieve an asteroid sample. The space agency's OSIRIS-REx spacecraft launched on Sept. 8, 2016, from Cape Canaveral Air Force Station on a journey to near-Earth asteroid Bennu. OSIRIS-Rex is expected to arrive at Bennu on Dec. 3, 2018 and start surveying the space rock.
The spacecraft will return its asteroid sample to Earth in 2023.
The Associated Press contributed to this article.
Follow James Rogers on Twitter @jamesjrogers