Archaeologists say they found lost Maya city hidden for centuries in Mexican jungle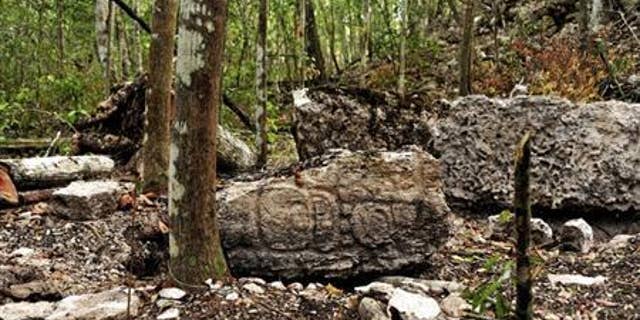 A team of archeologists say they have found an ancient Maya city that was hidden for centuries in the rainforests of Mexico in a remote nature reserve.
Reuters reports the team, led by Ivan Sprajc, an associate professor at the Slovenian Academy of Sciences and Arts, dubbed the city "Chactun," which means "Red Rock" or "Large Rock."
They hope studying the remains could reveal new information about why the ancient civilization collapsed around 1,000 years ago.
The team found 15 pyramids, ball courts, plazas and other structures characteristic of Maya civilizations. As many as 40,000 people may have lived there, likely during the late Classic period of Maya civilization between 600 and 900 A.D., Sprajc tells Reuters.
The team first spotted the city when viewing aerial photographs of the nature reserve. They then spent six weeks creating a 10-mile trail to get to the city.
However, Sprajc tells Reuters they found evidence other people had been to the site only a few decades earlier.
"Lumberjacks and gum extractors were certainly already there, because we saw cuts on the trees," Sprajc said. "What happened is they never told anyone."
He hopes the find could shed new light on relations between different regions of the Maya empire during that period.