Archaeologists have discovered the 'crushed' Pompeii man's skull, and it will surprise you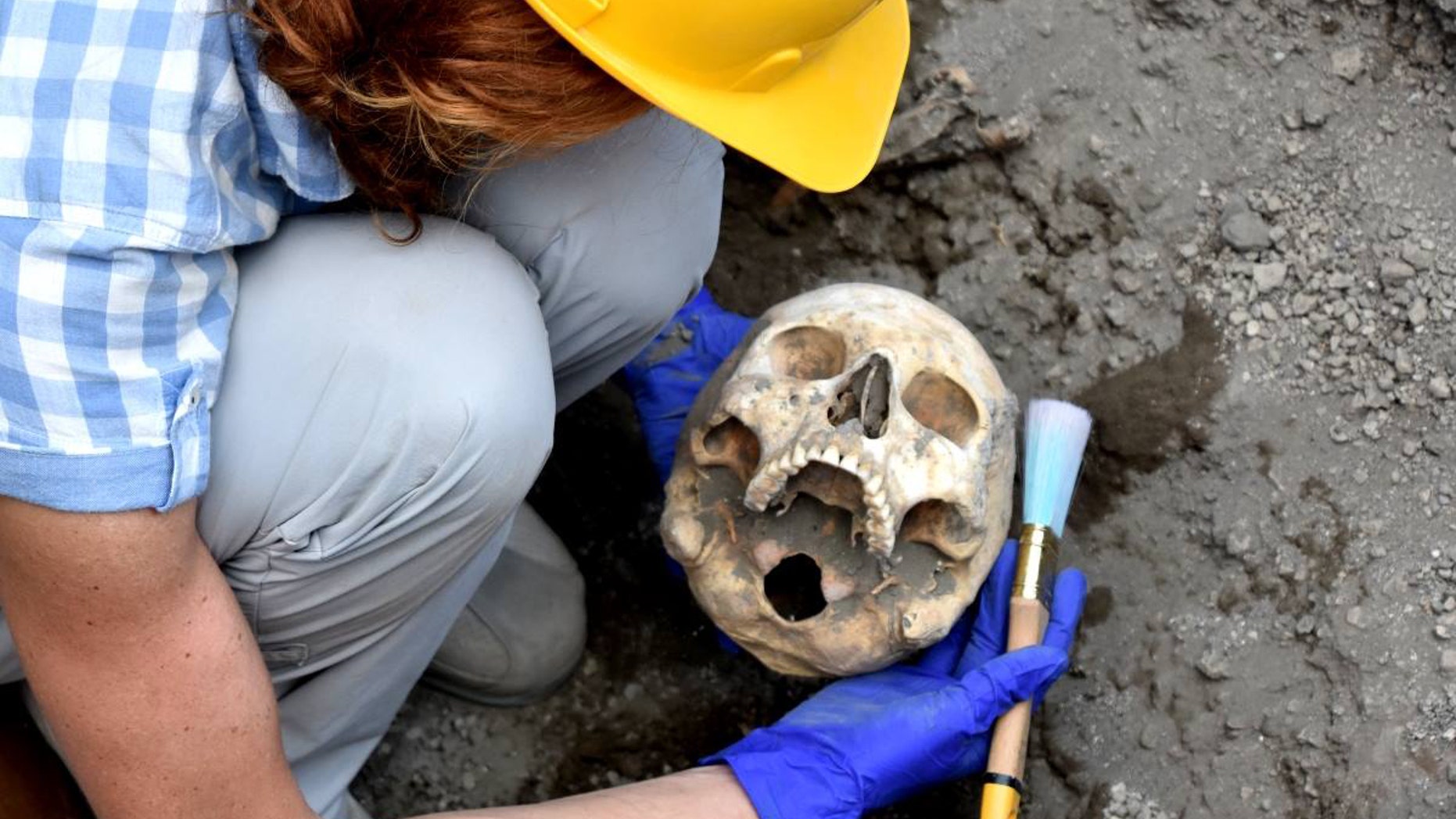 Images of a man's skeleton, apparently crushed by a rock during the ancient eruption of Mount Vesuvius went viral after their recent discovery.
The excavation at the ancient Roman city of Pompeii unearthed the remains of the man, who was thought to have crushed while attempting to flee the eruption in 79 A.D.
After discovering the unfortunate man's skull, however, experts now think that the he befell a different, but similarly gruesome, fate. "In the early phase of the excavation it appeared that the upper part of the thorax and the skull, which had not yet been found, had been severed and dragged downwards by a stone block which had struck the victim," officials explained, in a Facebook post. "His death was presumably not, therefore, due to the impact of the stone block, as initially assumed, but likely to asphyxia caused by the pyroclastic flow."
ROMAN 'HAND OF GOD' UNEARTHED BY ARCHAEOLOGISTS NEAR HADRIAN'S WALL
The identified skeletal remains consist of the upper part of the thorax, the upper limbs, the skull and jaw, according to Pompeii - Parco Archeologico. "Currently undergoing analysis, they display some fractures, the nature of which will be identified, so as to be able to reconstruct the final moments in the life of the man with greater accuracy," they said.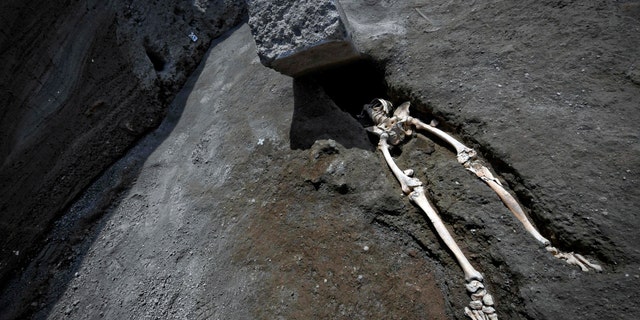 The upper part of the man's body was found slightly below his lower limbs, which officials attribute to tunnels dug at the site during the 18th century.
The skull is the latest gruesome find at the ancient city, which was devastated following the eruption of Mount Vesuvius. Pompeii was quickly buried by volcanic ash, killing about 2,000 of the city's residents, according to History.com.
DRAMATIC VOLCANO DEATH: HUGE FLYING STONE CRUSHED MAN IN POMPEII, ARCHAEOLOGISTS DISCOVER
The site remained untouched for over 1,500 years until its rediscovery in the 18th century. During the 19th century, archaeologists used plaster to take casts from the vacuums that surrounded skeletons found in the compacted layer of ash. Left behind by the decay of organic remains, the vacuums offer an eerie snapshot of the volcano victims' final moments. National Geographic notes the plaster casts' lifelike poses show some victims, for example, crawling, or seated with head in hands.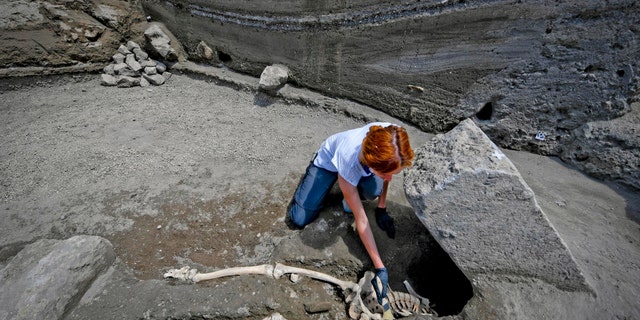 Archaeologists recently unearthed the final resting place of an ancient racehorse among the ruins of Pompeii.
Earlier this year, the body of a child, who had apparently been sheltering in Pompeii's central bath house complex, was found at the ancient site.
Vesuvius, which is the only active volcano on mainland Europe, experienced its last serious eruption in 1944, according to LiveScience.
The Associated Press contributed to this article.
Follow James Rogers on Twitter @jamesjrogers