WATCH: Antarctic ice makes frightening 'singing' sounds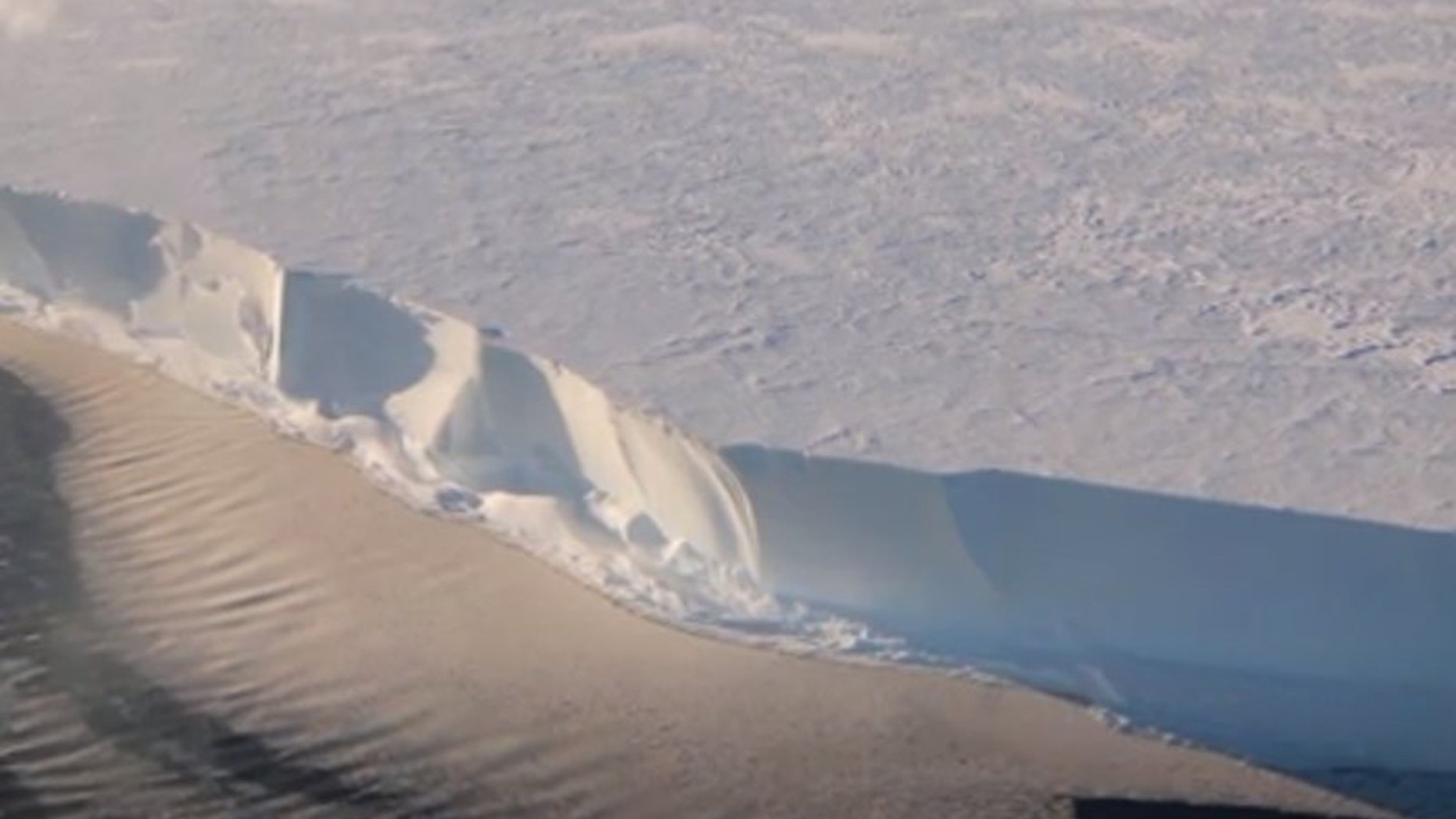 Scientists have discovered eerie "singing" sounds coming from ice shelves in Antarctica as they observed seismic changes to the Ross Ice Shelf.
The scientists began their observations in 2014 on the Ross Ice Shelf, Antarctica's largest and "a Texas-sized plate of glacial ice," which is instrumental to keeping ice flowing from the land into the water. They placed 34 seismic monitors in the snow and from those monitors, they heard the buzzing noises, which surprised the researchers.
"It's kind of like you're blowing a flute, constantly, on the ice shelf," said Julien Chaput, a geophysicist and mathematician at Colorado State University in Fort Collins and lead author of the new study, said in a statement.
GIANT ICEBERG THAT BROKE OFF ANTARCTICA IS NOW STUCK, POTENTIALLY POSING A THREAT
Listen to the sounds in the video below:

It's likely that the snow is vibrating from the changes in the winds, according to the study's abstract. "We propose that spectral peak changes arise from surface snow redistribution in wind events and to velocity drops reflecting snow lattice weakening near 0°C for the melt event," the abstract reads.
The study was published in the scientific journal, Geophysical Research Letters.
The buzzing noise is too low to be heard with human ears, but it could give researchers a clue as to how the ice shelves are dealing with climate change conditions and other sensitive details.
NEW NASA STUDY FINDS DRAMATIC ACCELERATION IN SEA LEVEL RISE 
"The response of the ice shelf tells us that we can track extremely sensitive details about it," Chaput said in the statement. "Basically, what we have on our hands is a tool to monitor the environment, really. And its impact on the ice shelf."
Follow Chris Ciaccia on Twitter @Chris_Ciaccia