Archaeologists uncovered a gigantic complex in northern Israel that they think once served as a rural estate for ancient kings of biblical fame.
The stunning building is in Horvat Tevet, an ancient site just outside modern-day Afula. About 2,900 years ago, archaeologists say, the structure served as a key place for Israelite officials to collect and redistribute agricultural produce from the region.
"When you go inside the main building at Horvat Tevet, you are standing in the best-preserved building of the House of Omri ever found in Israel," Omer Sergi, a Tel Aviv University archaeologist who co-directs the research of the site, told Haaretz.
POLAR BEAR IN GREENLAND SEEN 'WAVING,' PHOTOGRAPHS REVEAL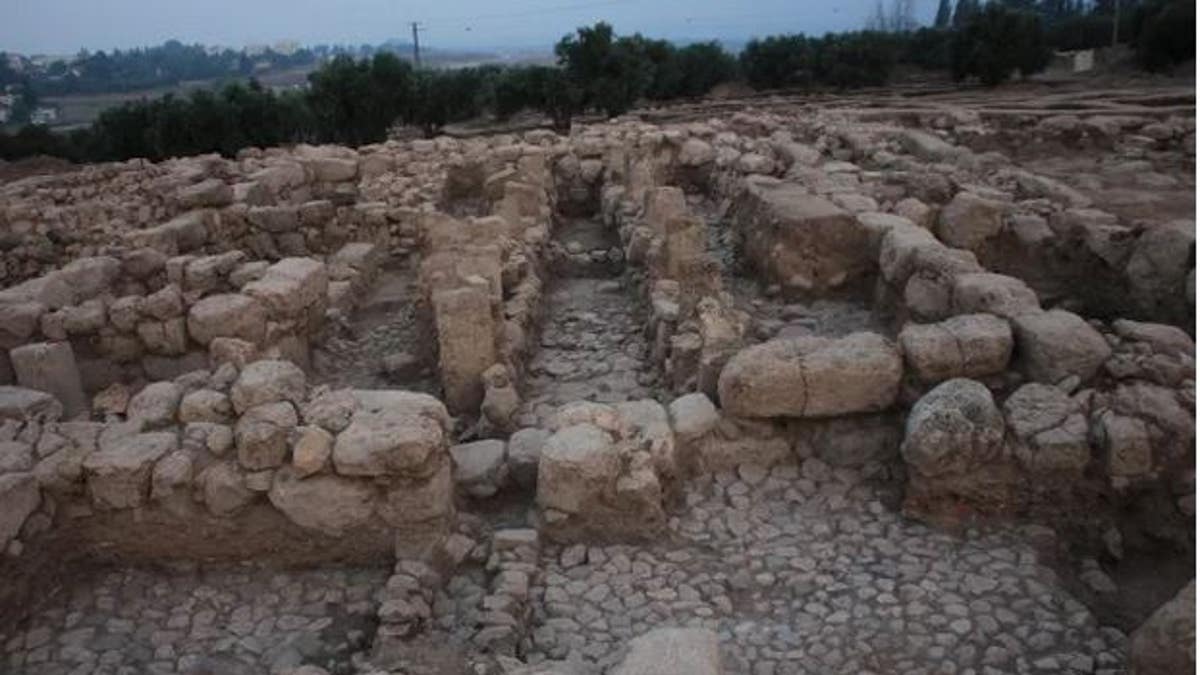 The building's foundations were made with limestone blocks brought in from far away, while the floors were beautifully paved, which is not typical for this time period, when most interior surfaces were left bare, according to Haaretz.
Although Sergi does not want to label the building a "palace," he told the Israeli news outlet that he's confident the impressive building was some type of administrative center displaying the power of the House of Omri in the Jezreel valley.
"The century during which Horvat Tevet was a royal estate was also the century during which the Kingdom of Israel was born, and this opens up a window on the early relations between the clans of Israel, its birth as a kingdom and its political mechanisms of control," Sergi tells Haaretz.