Ancient Roman shipwrecks, stunning artifacts, discovered near Egyptian port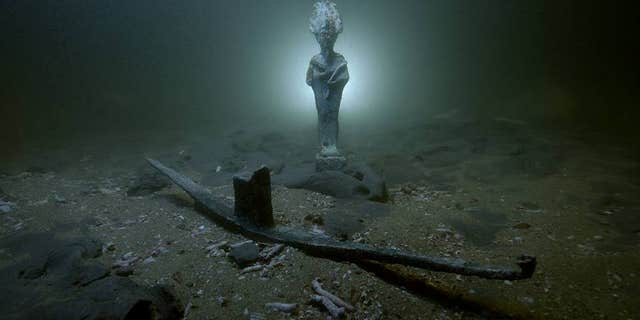 Archaeologists in Egypt have discovered three Roman-era shipwrecks and other stunning ancient artifacts on the Mediterranean seafloor off the coast of Alexandria.
Al Ahram reports that the discoveries were made in Alexandria's Eastern harbor and Abu Qir Bay, during excavations by the Egyptian Ministry of Antiquities' Underwater Archaeology Department and the European Institute of Underwater Archaeology.
In a post on Facebook, Dr. Mostafa Waziri, secretary-general of Egypt's Supreme Council of Antiquities said that the shipwrecks were found in Alexandria's Eastern harbor. Experts are confident that a fourth wreck will also be located, citing the discovery of large wooden planks and pottery remains that may be from the ship's cargo.
TOMB OF KING TUT'S WIFE DISCOVERED? EXPERTS EXCITED BY FIND IN EGYPT
Artifacts discovered by the research team include a "royal head" carved from crystal that may depict the famous Roman general Marcus Antonius, or Marc Antony. Three gold coins dating back to the time of the Emperor Augustus, who ruled from 27 B.C. to 14 A.D., were also found in Abu Qir bay about 12 miles from Alexandria.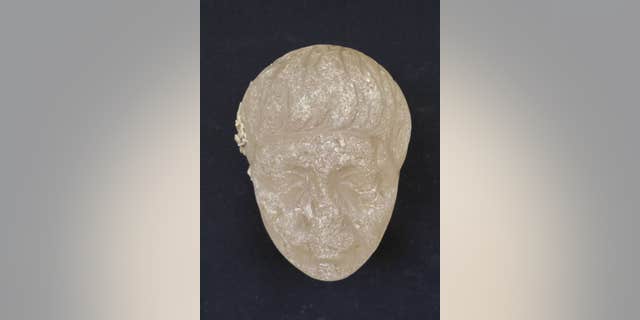 A votive bark, or boat, depicting the pharaonic god Osiris, was found at the site of the submerged ancient city of Heracleion in Abu Qir bay, according to Waziri.
The finds are just the latest fascinating archaeological discoveries in Egypt. Archaeologists, for example, recently unearthed an ancient gymnasium that dates back to the third century B.C. A joint team of German and Egyptian archaeologists made the discovery at Watfa in Fayoum province, about 50 miles southwest of Cairo.
ANCIENT WORKOUT: ARCHAEOLOGISTS IN EGYPT DISCOVER 2,300-YEAR-OLD GYMNASIUM
Earlier this month, scientists also announced that they had discovered a mysterious chamber inside Egypt's Great Pyramid of Giza.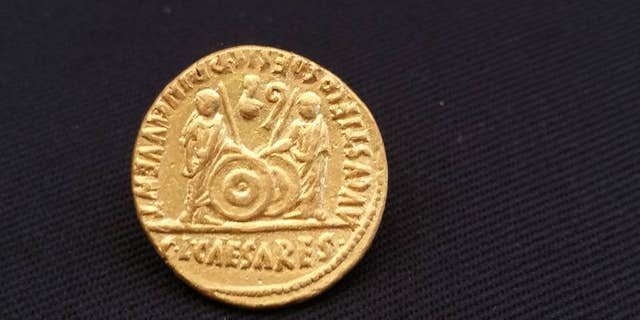 In September, archaeologists announced the discovery of an ancient temple belonging to King Ramses II. In August, experts revealed that they had unearthed three tombs from an ancient "great cemetery" in Egypt's Nile Valley. A month earlier, archaeologists said that a tomb that may have belonged to the wife of King Tutankhamun had been discovered in Egypt's Valley of the Kings.
In June, archaeologists from Yale and the Royal Museum of Art and History in Belgium announced the discovery of the earliest-known 'billboard-sized' hieroglyphs in the ancient city of Elkab.
DESERT DISCOVERY: LOST TEMPLE OF RAMSES II UNCOVERED BY ARCHAEOLOGISTS
Other finds include a 3,000-year-old royal tomb in the Luxor area and the tomb of an ancient gold worker on Sai Island in northern Sudan.
The Associated Press contributed to this article.
Follow James Rogers on Twitter @jamesjrogers