Ancient citadel finds new home in apartment building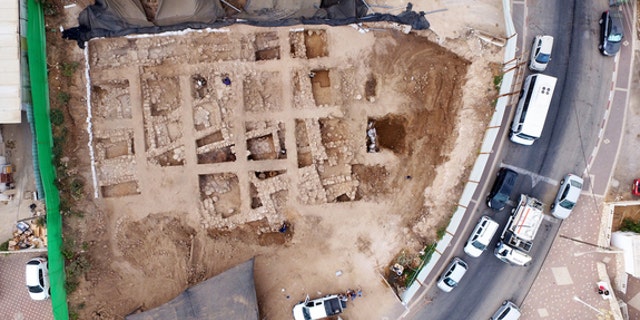 A 3,400-year-old citadel near Israel's Mediterranean coast will soon be part of a modern, high-rise apartment building, according to the Israel Antiquities Authority (IAA).
Architects are designing a building that will enclose the citadel, which will reside in the basement, said the IAA, which announced the project Thursday at a joint archaeological conference of the Northern Region of the IAA and the University of Haifa in Israel.
Archaeologists uncovered the citadel during a recent excavation in the coastal city of Nahariya in northern Israel. [See Photos of the Citadel Remains and Excavation]
The IAA partnered with youth groups during the excavation, working with students from Shchakim High School in Nahariya. The authority also worked with the Kochav Company, an engineering group, so a residential high-rise with underground parking — and the citadel — could be built on the spot.
"It seems that the citadel which we uncovered was used as an administrative center that served the mariners who sailed along the Mediterranean coast 3,400 years ago," said Nimrod Getzov, Yair Amitzur and Ron Be'eri, excavation directors on behalf of the IAA.
During the Bronze Age, the citadel likely had a dock, they added.
The excavators, both the high-school students and the professionals, found artifacts in the various rooms of the fortress. These included ceramic figurines that were shaped like humans and animals, and "bronze weapons and imported pottery vessels that attest to the extensive commercial and cultural relations that existed at that time with Cyprus and the rest of the lands in the Mediterranean basin," the excavation directors said.
Intense fires destroyed the citadel at least four times in the past, but ancient people rebuilt the structure every time, evidence shows.
Researchers also found plenty of cereal, legumes and grape seeds among the burnt layers, suggesting that the citadel held provisions sailors could purchase, the IAA said.
Copyright 2016 LiveScience, a Purch company. All rights reserved. This material may not be published, broadcast, rewritten or redistributed.