Amelia Earhart's plane discovered ... in old movie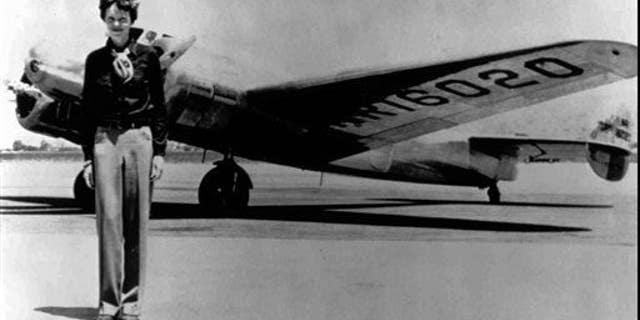 NEWYou can now listen to Fox News articles!
The plane Amelia Earhart was flying when she disappeared over the Pacific has been discovered … in a 1936 Clark Gable film. Discovery News reports that researchers with the International Group of Historic Aircraft Recovery spotted Earhart's Lockheed Electra—given away by the registration number on its wing—in the 1936 film Love on the Run.
It appears that even official Earhart biographers were unaware of the famous plane's star turn. In the film, the Lockheed carrying Gable and Joan Crawford narrowly avoids running into a crowd of spectators during a comically rough takeoff.
("I wonder what all those gadgets are for?" asks Gable upon surveying the cockpit.) You can watch the scene here. "It is little wonder that this bizarre and undignified use of Earhart's vaunted new 'Flying Laboratory' was kept quiet," the group known as TIGHAR states on its Facebook page.
Love on the Run debuted about eight months before Earhart's disappearance in July 1937. Stunt pilot Paul Mantz, who also served as Earhart's technical adviser, performed the takeoff in the film.
The plane was delivered to Earhart on her 39th birthday on July 24, 1936, within weeks of the scene being filmed. It's unclear if she knew it was used in the movie.
TIGHAR, meanwhile, is preparing a new submersible-led mission in hopes of finding Earhart's plane in the summer of 2017. (In an old photo, investigators spotted a repair made to the plane that may provide a clue.)
This article originally appeared on Newser: Amelia Earhart's Plane Found in Old Romantic Comedy
More From Newser