Ahmadinejad Slams Paul the Psychic Octopus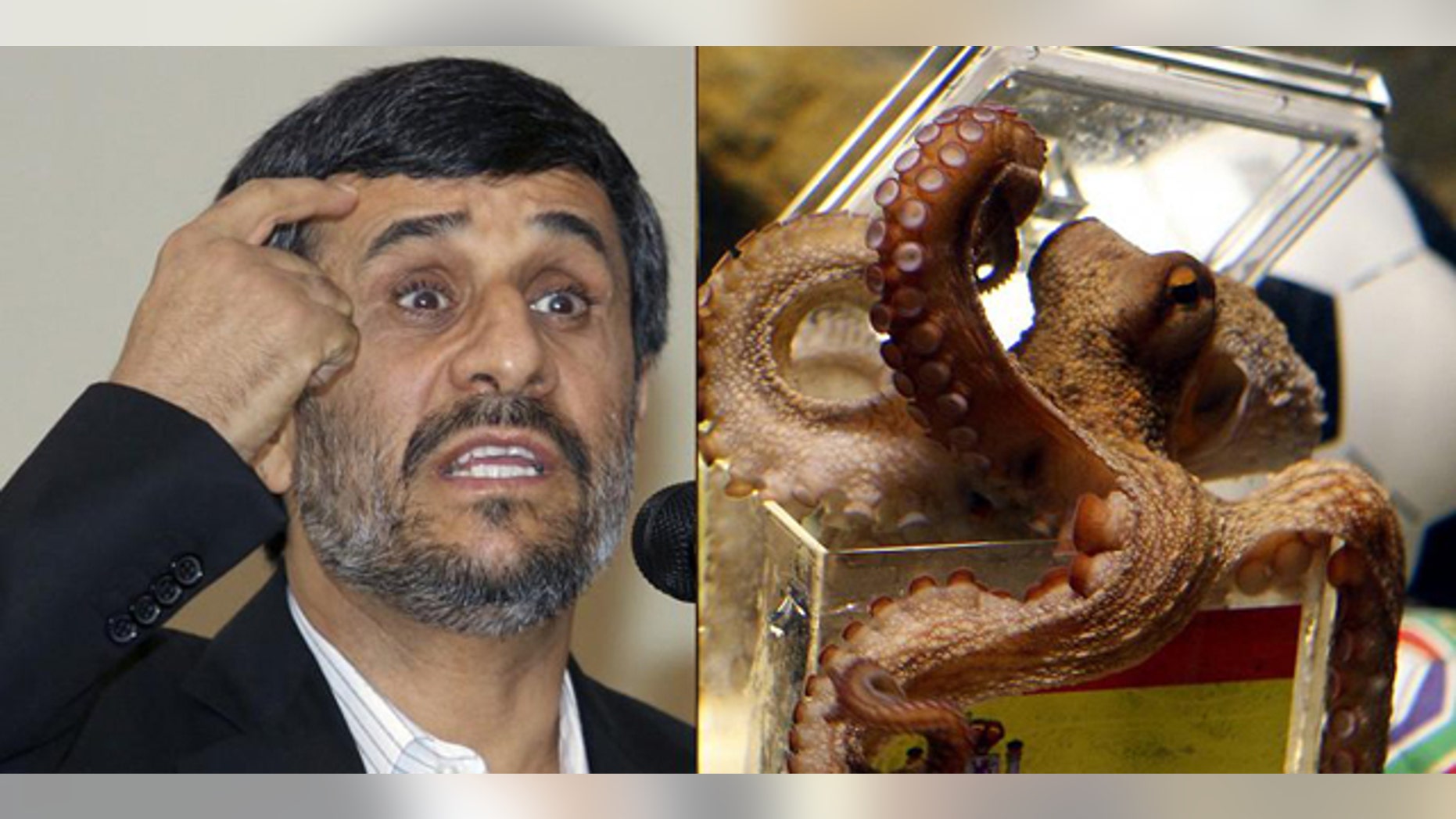 Despite achieving renown across the globe for correctly predicting the outcome of World Cup soccer matches, Paul the psychic octopus has made a powerful enemy -- Iranian President Mahmoud Ahmadinejad.
Ahmadinejad called the clever cephalopod an agent of "western propaganda and superstition," and described him as a symbol of all that is wrong with the western world, reported London's Daily Telegraph.
A small cottage industry has sprung up around the now-retired octopus in the wake of his predictions, including a China-produced feature film, a hit YouTube song and a menagerie of rival psychic animals.
Ahmadinejad made multiple references to Paul in a speech in Tehran over the weekend.
"Those who believe in this type of thing cannot be the leaders of the global nations that aspire, like Iran, to human perfection, basing themselves in the love of all sacred values," he said.
Ahmadinejad did not comment on the suitability for global leadership of those who believe an octopus is capable of spreading "western propaganda."
Paul correctly predicted the outcome of all seven German World Cup matches, and correctly tipped the winner of the tournament, Spain, in the final game. The eight-legged oracle was rewarded for his psychic prowess recently with a new gig: raising money to support sea turtles.
The associated Press reported last week that Paul was declared an "honorary friend" of a Spanish town in a ceremony at his German aquarium Thursday and presented with gifts including a bronze statuette modeled on his own likeness.
Ahmadinejad did not comment on Paul's environmental activism.