A rare Bible with an unfortunate misprint about adultery is going up for sale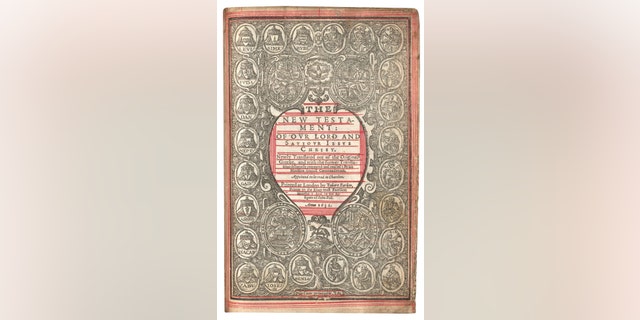 In a tome like the Bible, printing errors are probably pretty common. Scan through the Ten Commandments as laid out in a rare 1631 Bible, however, and you'll come across a rather unfortunate one: "Thou shalt commit adultery." Some 1,000 copies of the so-called Sinners or "Wicked" Bible were printed in 1631, but King Charles I ordered they all be burned when the supposed error was discovered a year later, reports the Telegraph.
Still, some escaped unscathed, and one of nine or 10 copies of "the infamous and extremely scarce" text left will hit the auction block in the UK in November, auction house Bonhams tells the Guardian.
"In a sense the jury is still out on why the misprint happened," a Bonhams specialist says. While some suggest it was a simple mistake that went unnoticed, "If you're going to check 10 things, then you'd think you would check that page," he says.
Bonhams suggests it was sabotage. The Bible's printers, Robert Barker and Martin Lucas, were fined the equivalent of $60,000 in today's dollars and had their printing license revoked.
Barker's rival, Bonham Norton, may have wanted "to politically embarrass Barker," who, left penniless, spent the remainder of his life in and out of prison, Bonhams says.
The Bible is expected to fetch up to $23,000 when it hits the block on Nov. 11. (A rare Bible draft was just found.)
This article originally appeared on Newser: This Rare 'Wicked Bible' Is Perfect for Cheaters
More From Newser