A new chapter in the story of Joan of Arc's ring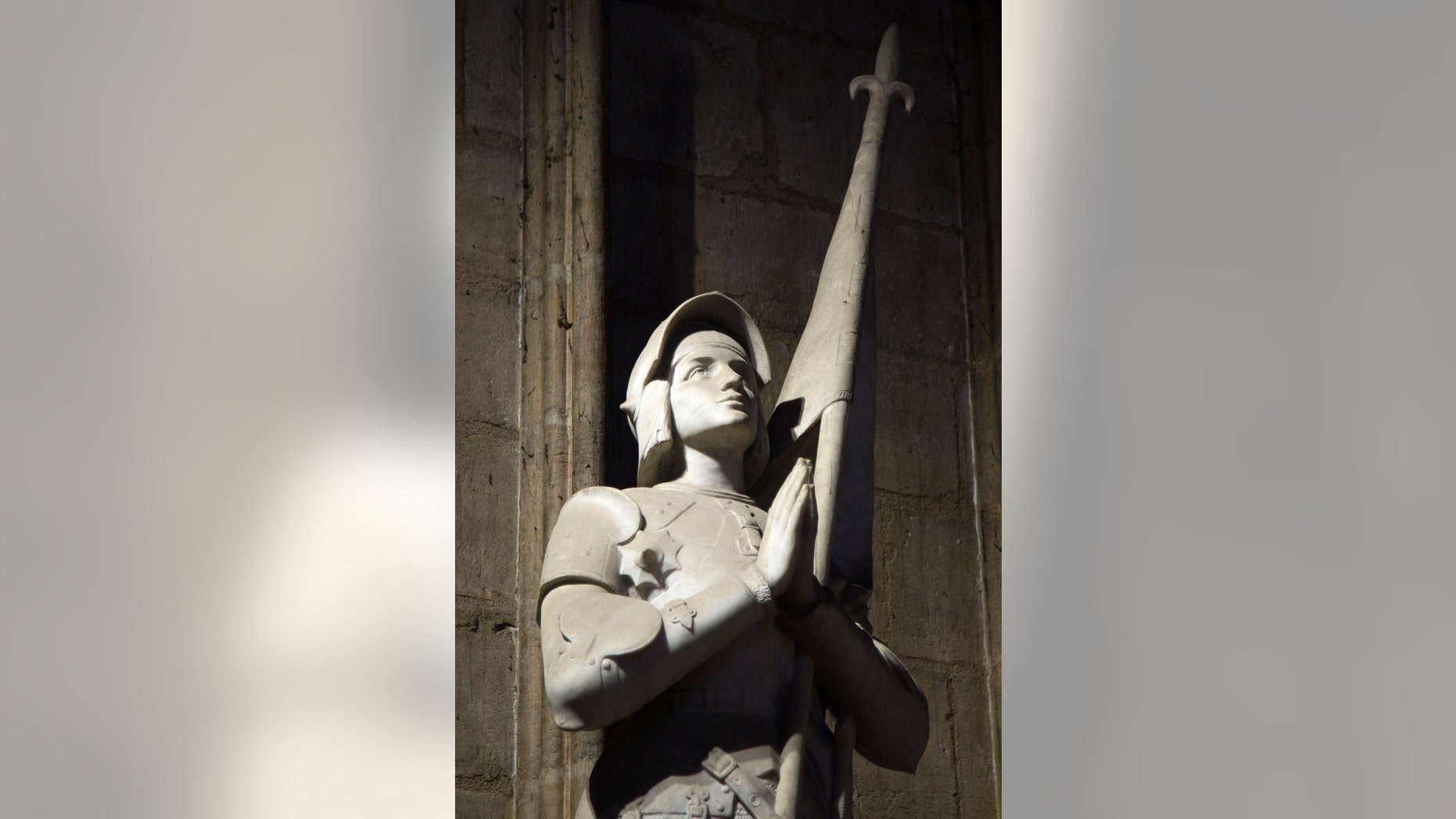 A ring said to have belonged to Joan of Arc is back in the medieval peasant-turned-warrior's native France nearly 600 years after she was burned at the stake.
The ring, which had been in England since the 15th century, sold at auction for more than $400,000 (about 30 times its estimated worth), the Telegraph reports.
Purchased by the Puy du Fou foundation, which runs a historical theme park in western France, the ring arrived home on Friday, the BBC reports.
The foundation's president praised the "glorious return" of a "French treasure." Inscribed with "IHS" and "MAR" (for Jesus and Mary), the silver gilt devotional ring was made in about 1400.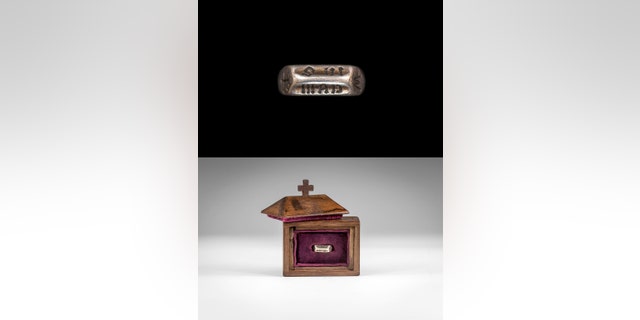 It will be officially unveiled this month, according to reports. Joan of Arc herself describes the ring in transcripts from the trial that ultimately led to her 1431 execution in Normandy (then ruled by the English) on charges of being a heretic and sorcerer.
It is believed that she gave the ring to England's Cardinal Henry Beaufort the day before she was killed at age 19. Centuries later, a man bought the ring in a 1947 auction for about $250.
He passed it on to his son, Robert Hasson of Essex, who discovered the ring's value after taking it to be appraised by Timeline Auctions. Committed to turning back an English invasion of France, Joan of Arc led forces into battle and advised French royalty.
A devout Catholic, who claimed to receive divine guidance, she was canonized as a saint in 1920.
This article originally appeared on Newser: Joan of Arc's Ring Back in France After 600 Years
More From Newser