A mini horse was found on a Japanese rooftop three days after disappearing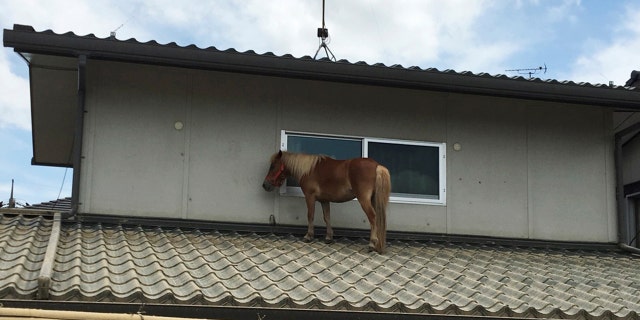 NEWYou can now listen to Fox News articles!
A miniature horse that went missing during Japan's devastating floods last week has been found alive and stranded on a roof.
Leaf, a 9-year-old mare used for animal therapy at the Life Town Mabi aged care facility in the Mabicho district of Kakehashi, vanished on July 6 along with her colt, Earth, when floodwaters swept through the region on Friday.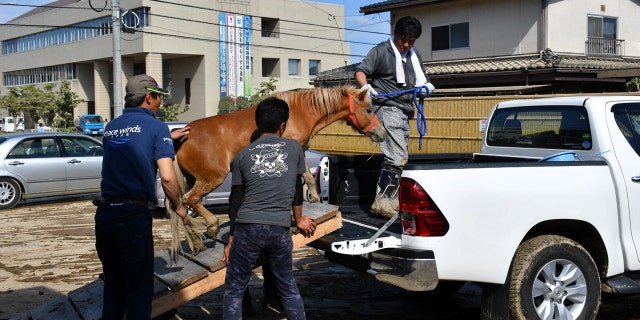 Staff had to release the pair after torrential rains forced an evacuation of the facility.
The assumption was that Leaf, who was acquired from a farm in Osaka, had drowned, but one Life Town employee refused to give up hope.
This story originally appeared in news.com.au.