5 things to know about Fabien Cousteau's 31-day underwater experiment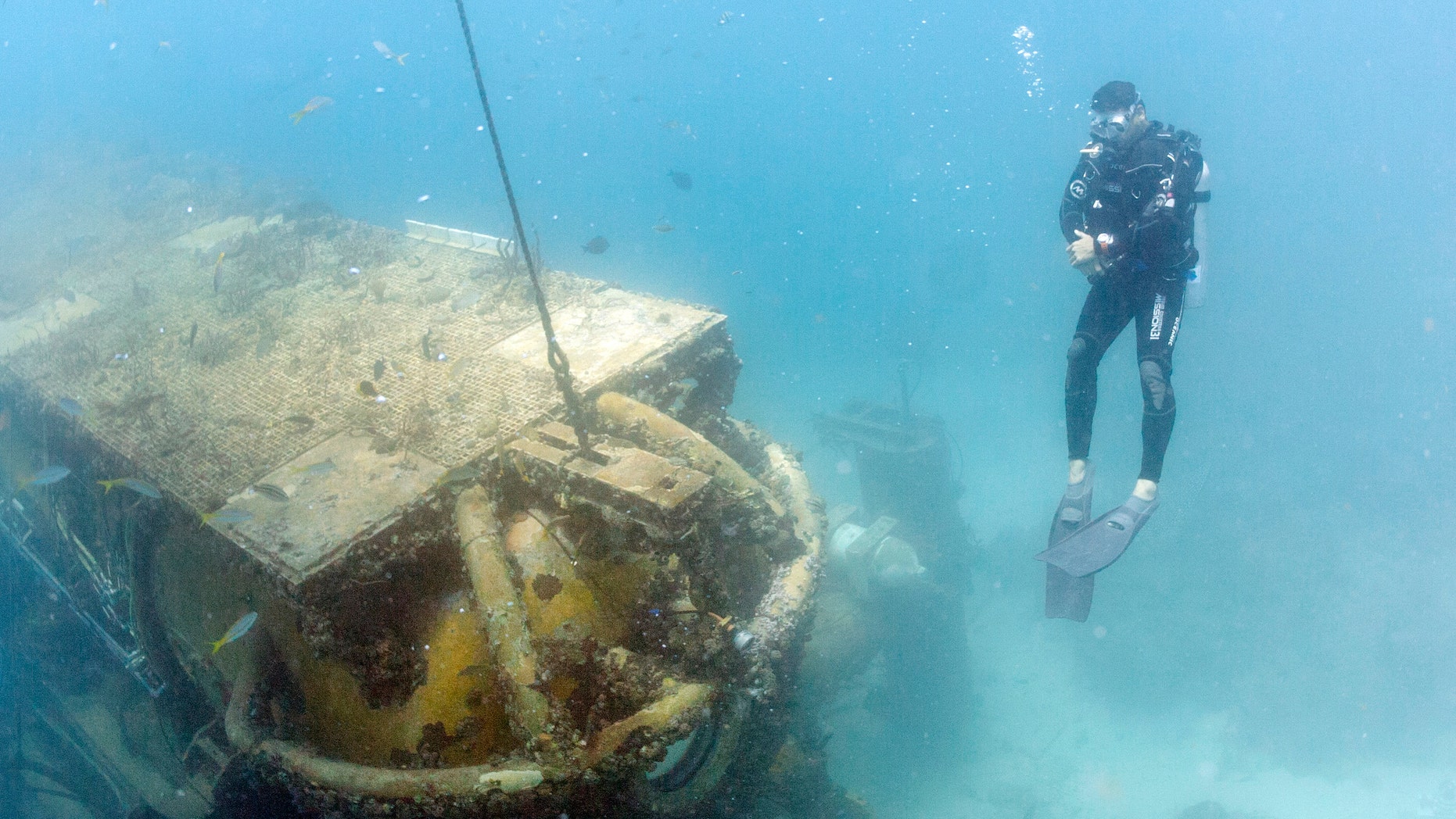 ISLAMORADA, Fla. – Fabien Cousteau comes from a famous family of filmmakers, advocates and ocean explorers, and now he's added to their legacy of sea stories a 31-day expedition at an underwater laboratory in the Florida Keys. Here are five things to know about Cousteau's "Mission 31," which ended Wednesday.
THE AQUANAUTS
Cousteau spent 31 days living and working underwater at Aquarius Reef Base. Filmmakers and researchers from Florida International University, Northeastern University and MIT also joined him for two-week-long stretches during the expedition.
AQUARIUS REEF BASE
The 460-square-foot pressurized lab sits 63 feet below the ocean's surface in the Florida Keys National Marine Sanctuary with bunks for six. It's owned by the federal government and operated by Florida International. It allows its inhabitants to scuba dive for up to nine hours without needing to resurface or undergo decompression.
SCIENTIFIC PURPOSE
Cousteau says living underwater allowed the FIU researchers to do six months' worth of data gathering in two weeks. The researchers tested new sonar equipment that produces video without additional lighting, studied the relationship between predator fish with their prey and set up experiments on a nearby reef focused on the effects of climate change and pollution on nearby corals and sponges.
FAMILY LEGACY
Cousteau is the grandson of ocean exploration pioneer Jacques Cousteau, who helped develop the advanced diving techniques used at Aquarius. "Mission 31" was conceived as a nod to Conshelf II, a 30-day underwater living experiment in the Red Sea that the elder Cousteau filmed for his Oscar-winning documentary "World Without Sun."
UNDERWATER PERSPECTIVE
Aquarius isn't the only unusual vessel Fabien Cousteau has employed to explore and film the oceans. For a 2006 documentary on sharks, he built a shark-shaped submarine that he called Troy, which enabled him to closely observe real sharks without scuba divers or shark cages.