$5 million for a nickel? Extremely rare Liberty Head nickel set for auction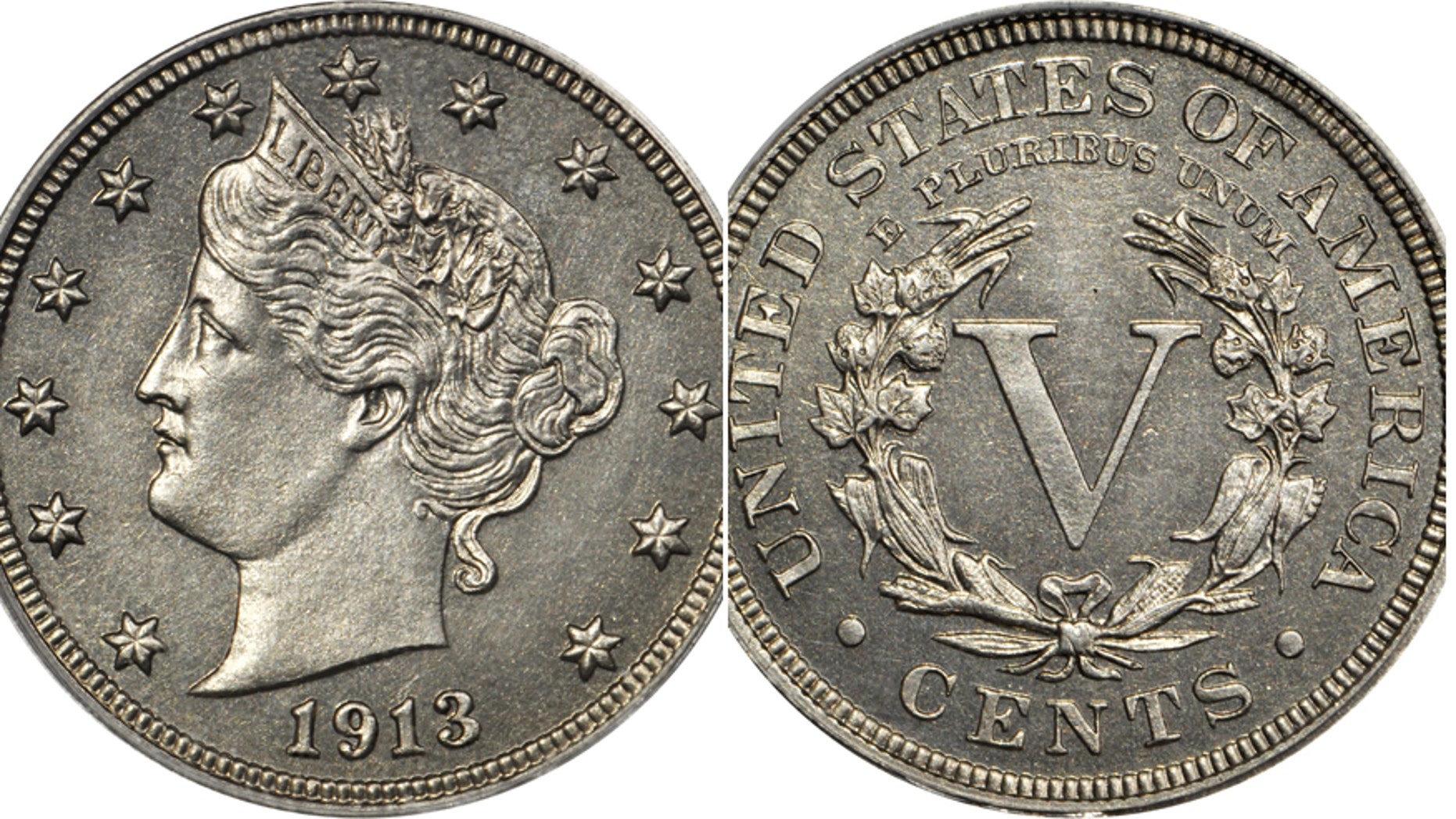 An extremely rare 1913 Liberty Head nickel is expected to fetch between $3 million and $5 million when it is auctioned on Wednesday.
The Liberty Head nickel is one of only five in existence, Vicken Yegparian, vice president of Numismatics at auction house Stack's Bowers Galleries, told Fox News.
"No-one really knows the circumstances of their production," he said. "This is the best of the five, it's known as the Eliasberg specimen."
DISCOVERY OF A LIFETIME: 'FAKE' GOLD COIN ACTUALLY WORTH MILLIONS
Named for Louis E. Eliasberg Sr., the banker and famed coin collector who bought it in 1948, the nickel will be auctioned at the American Numismatic Association's World's Fair of Money at Philadelphia's Pennsylvania Convention Center on Aug. 15 at 6 p.m. EDT.
Yegparian told Fox News that the five Liberty Head nickels were produced just before the U.S. Mint began producing nickels with a Buffalo Head design.
"Of the remaining four, two are off the market – one was donated to the Smithsonian in the seventies, and one was donated to the American Numismatic Association in the 1980s," he said. "There remain two other ones in private hands."
2,200-YEAR-OLD GOLD COIN DISCOVERED IN EGYPT
The nickel comes from the family of Dr. William Morton-Smith, who Stack's Bowers describes as an "old-time collector" of coins.
Rare coins are big business. Earlier this year, a small $5 gold coin produced by the San Francisco Mint during the height of the California Gold Rush was estimated to be worth "millions of dollars." The coin's owner had initially thought that the money was fake.
Fox News' Chris Ciaccia contributed to this article.
Follow James Rogers on Twitter @jamesjrogers