3 species were known to go through menopause - now it's 5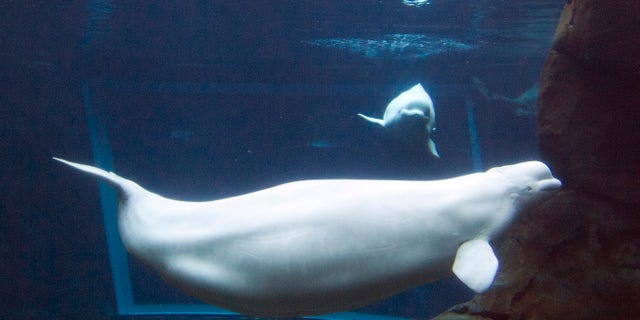 Menopause isn't a distinctly human condition—and now scientists have discovered two more species that experience it and then live well beyond it, bringing the total number to five.
The four non-human species that go through menopause are similar in that they're all toothed whales. The new study, published in Scientific Reports, finds that belugas and narwhals now join killer whales and short-finned pilot whales on the list.
"For menopause to make sense in evolutionary terms, a species needs both a reason to stop reproducing and a reason to live on afterwards," says study author Dr.
Sam Ellis, per a press release, and he uses killer whales as an example: Because offspring of both genders stay with their mothers for life, her pod will eventually include her children and grandchildren.
"If she keeps having young, they compete with her own direct descendants for resources such as food." But there is a reason for her to live beyond her reproductive years: These females are a wealth of knowledge in terms of locating food.
To arrive at the beluga and narwhal conclusion, researchers reviewed data on dead whales from 16 species; those two were the ones whose ovaries and teeth led researchers to conclude that they ceased ovulating well before the end of their life.
But getting at how that plays into their social structure is more challenging and far less documented, as the species live in cold and remote northern seas, the Washington Post reports.
If you're wondering about primates, the Post adds that like most animals, those closest to us on the evolutionary tree "can get pregnant essentially up until the very end," with their reproductive organs aging in step with the rest of their organs.
(Scientists have pinpointed when a woman's sex drive declines.)
This article originally appeared on Newser: 3 Species Were Known to Go Through Menopause. Now It's 5