2,500-year old slab unearthed, offers glimpse into the ancient Etruscan world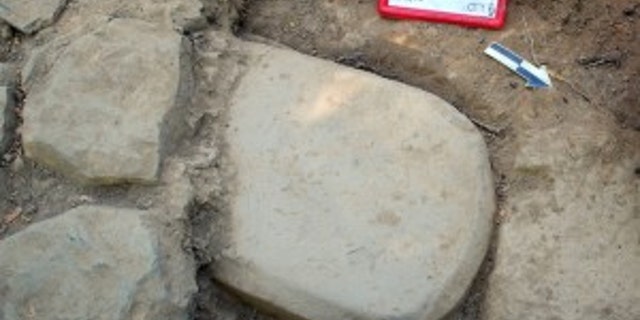 NEWYou can now listen to Fox News articles!
Archaeologists have unearthed a rare text from an ancient temple in Italy that could reveal new details about the Etruscan civilization.
The text is inscribed on a large sandstone slab from the 6th century B.C. and may provide insight into Etruscan worship of a god or goddess.
"This is probably going to be a sacred text, and will be remarkable for telling us about the early belief system of a lost culture that is fundamental to western traditions," said archaeologist Gregory Warden, in a statement released by Southern Methodist University.
Related: 'Hobbit' found in Indonesia may have gone extinct earlier than thought
Warden, professor of archaeology at Franklin University, Switzerland, is professor emeritus at Southern Methodist University and co-director and principal investigator of the Mugello Valley Archaeological Project, which made the discovery.
The Etruscan civilization existed from approximately the 8th century B.C. to the 3rd century in what is now central and northern Italy. Etruscans influenced many aspects of the Roman Empire, such as religion, government, art and architecture, according to experts.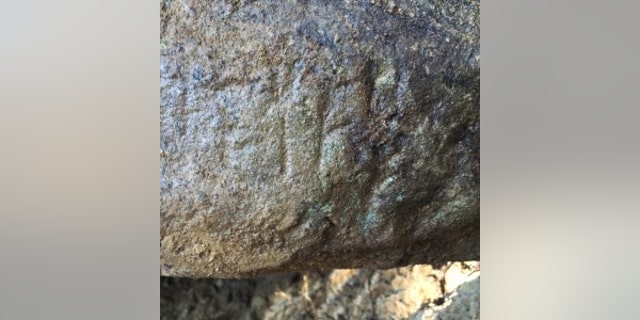 Weighing about 500 pounds, the slab is nearly four feet tall and more than two feet wide. Warden notes that the slab has about 70 legible letters and punctuation marks.
The slab, or stele, was found in the foundations of an Etruscan temple northeast of Florence, where it had been buried for more than 2,500 years.
Related: Experts doubt claims of 'hidden chambers' in King Tut's tomb
"We hope to make inroads into the Etruscan language," said Warden, in the statement. "Long inscriptions are rare, especially one this long, so there will be new words that we have never seen before, since it is not a funerary text."
Photogrammetry, which takes measurements from photographs, and laser scans, are being used to analyze the inscriptions. Although the sandstone is chipped and abraded and one side is reddened, possibly from burning, archaeologists expect to read the inscription after cleaning.
Rex Wallace, professor of classics at the University of Massachusetts Amherst and an expert on the Etruscan language, will study the text.
Related: Colon cancer found in 18th-century Hungarian mummy
"We know how Etruscan grammar works, what's a verb, what's an object, some of the words," Warden said. "But we hope this will reveal the name of the god or goddess that is worshiped at this site."
Organizations involved in the Mugello Valley Archaeological Project include Southern Methodist University, Franklin and Marshall College, the University of Pennsylvania Museum of Archaeology, the Center for the Study of Ancient Italy at The University of Texas at Austin, The Open University in the U.K., and Franklin University.