200K mice plagued the islands. Now, none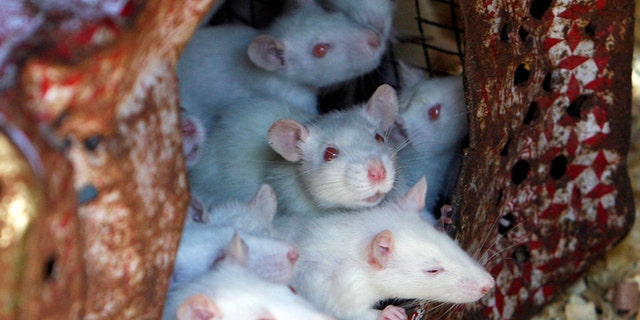 A subantarctic archipelago is making "huge news": The New Zealand Herald reports there are officially no more mice on the country's Antipodes Islands, which once housed up to 200,000 of the rodents.
They caused a big threat to the World Heritage Site by preying on native birds, bugs, and plants, and the five-year effort to do away with them got an assist from the public, with the "Million Mouse Project" fundraising campaign bringing six figures.
The Department of Conservation explains that cereal bait laced with rodent toxin was dropped via helicopter on the island during the winter of 2016. A team scoured the island last month looking for any mice and found none.
"This is huge news for conservation both in New Zealand and internationally," says New Zealand Conservation Minister Eugenie Sage. She says more than two dozen types of birds, 21 uncommon plants, and more than 150 insect species will benefit.
Both Radio New Zealand and NPR note the mice originally found their way to the Antipodes either on 19th-century ships or via a shipwreck and proceeded to purge the island of at least two insect species, as well as to displace some seabirds to other islands.
The initiative in the Antipodes isn't a stand-alone: The island nation has also gotten rid of other invasive species in the name of boosting biodiversity, including goats, rats, cats, rabbits, and a local meat-eating weasel.
New Zealand's ultimate goal is to rid itself completely of all invasive pests by 2050, per Nature.
This article originally appeared on Newser: 200K Mice Plagued the Islands. Amazingly, There Are Now None