16 divers died searching this shipwreck; now, a different approach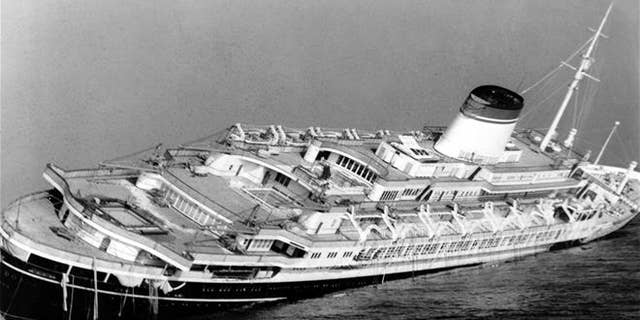 Divers frightened away by the many deaths at the wreck site of the SS Andrea Doria—16 people have lost their lives trying to explore it—can soon see what slumbers off Massachusetts another, safer way.
Beginning June 2, ocean exploration company OceanGate plans to send a manned submersible to explore the spot, 60 nautical miles southeast of Nantucket. The Italian luxury liner sank there after colliding with the MS Stockholm on July 25, 1956.
For six hours a day during the week-long mission, the Cyclops I will survey "the premier shipwreck in American waters," take high-definition video, and use sonar imaging "to create a very accurate digital map," OceanGate CEO Stockton Rush tells the AP and Boston Globe.
The Globe explains "no diver has been able to piece together a comprehensive picture" of what remains, in part due to poor visibility. That length of time is a real advantage, note the AP.
The ship rests 240 feet below the surface, a depth that prevents divers from spending more than 20 minutes there, and raises the risk of nitrogen narcosis, in which nitrogen levels in the blood get too high and one's judgment is impaired.
The wreck still houses money and items like china, things sometimes nabbed by divers attempting what is known as the "Mount Everest of Diving," per the Washington Post.
But this mission won't bring anything to the surface. "The Andrea Doria is rapidly decaying," and scientists can use the 3D map his company will create of the site "to compare with future decay," Rush says.
"There's a great scientific need for data on thousands of wrecks all over the world." (The wreck claimed one victim last year.)
This article originally appeared on Newser: 16 Divers Died at This Wreck. Now, a Different Approach