Young black conservatives unite around President Trump
Chants of 'We love Trump, U-S-A!' echoed across the East Room of the White House before, during, and after President Donald Trump's address to hundreds of young black conservatives.
The President's address was part of the Young Black Leaders Summit (YBLS), a four-day conference focused on millennial-aged, conservative black Americans. The student-activist group, Turning Point USA, is hosting the event.
Brandon Tatum is Director of Urban Engagement at Turning Point USA, and he told Fox News that the YBLS is symbolic for black voters. "YBLS is important because it gives an example to this country that black voters are not monoliths and think for ourselves," said Tatum.
CANDACE OWENS ON GOP CANDIDATES BEING CALLED RACIST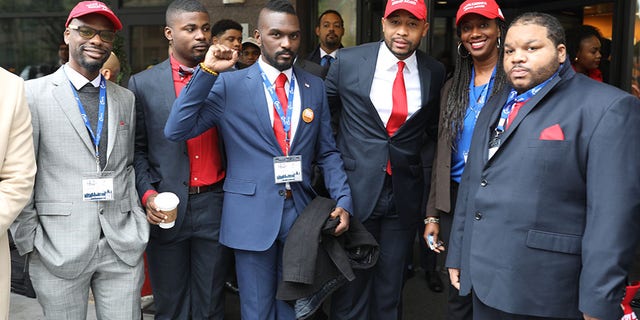 Turning Point's Communications Director Candace Owens told Fox News that the YBLS is working to change the narrative when it comes to President Trump and the Democratic Party for black Americans.
"Despite all of the lies and propaganda, black Americans are waking up," said Owens. "Black Americans are realizing that this person you've painted as a monster seems to be bringing results that you've promised for decades and never delivered."
President Trump touted historic gains for black Americans during his tenure in office which included a 5.9 percent unemployment rate for in May 2018. It's the lowest black unemployment rate in recorded American history and also contributes to a closing gap between black and white unemployment.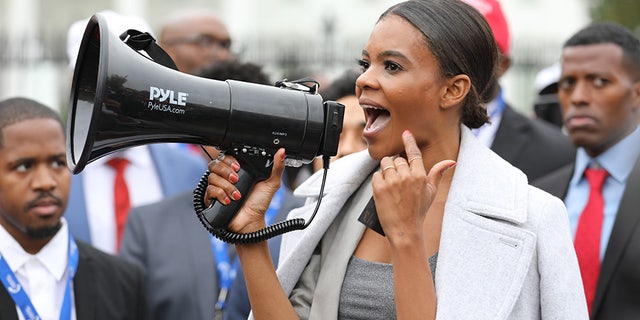 "For decades policies advanced by Democrats have and eliminated opportunity and wiped out good paying jobs and even great paying jobs for the black community," declared President Trump. "The results really speak for themselves, it was just announced last quarter that the economy beat all expectations, growing at 3%, 3.5%, and now they think it could be well into the fours."
Attendees of the summit gathered outside of the White House following the President's address, inspired to tell their own journey into conservatism.
"I don't have a lot of people in my community who are like-minded as me, and I'm used to getting racial slurs thrown at me like a coon or Uncle Tom," YBLS attendee Shawn Gamble told Fox News. "I wanted to come here to connect with other black conservatives."