Wireless Company Mixes Liberal Politics With Business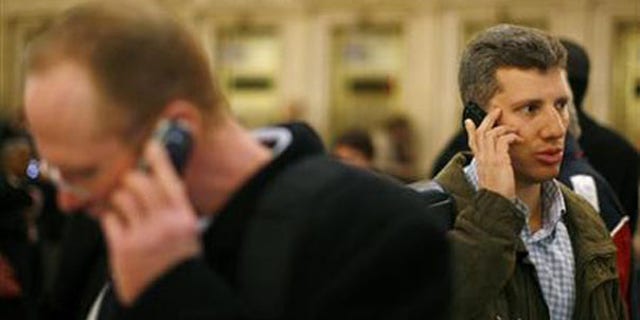 A San Francisco-based wireless company is working liberal political activism into its business plan in a unabashedly partisan marketing strategy that experts say could catch on in today's polarized culture -- but also could alienate many potential customers.
The company, CREDO, even boasts that it has the support of President Obama as it markets itself as an agent of social change. It pitches its mobile phone services with a vow to fight for "real" health care reform, free speech, peace and the environment.
To those ends, CREDO claims it has raised $63 million for liberal causes and groups such as the ACLU, Doctors Without Borders, Planned Parenthood and Earthjustice -- all the while skewering its bigger, well-established rivals AT&T and Verizon Wireless for financially supporting Republicans and moderate Democrats.
It's unclear whether the business strategy is paying off financially -- CREDO's figures aren't available and company executives did not return messages requesting an interview. But in an age when companies of all stripes are trying to bolster their corporate images by appearing environmentally friendly, a highly partisan appeal is seen as a risky but potentially fruitful new approach.
"What's happened to some extent is the country has become polarized along different political views," said Fredric Kropp, a marketing professor at the Monterey Institute of International Studies. So a marketing strategy that exploits that tension could "induce the consumer to purchase from the company," he said.
"It kind of makes sense, and I think it makes sense from all political viewpoints," Kropp said. He was unable to think of any other companies that have adopted a similar strategy, though some companies have campaigned for particular causes, like Ben & Jerry's support of organic farming.
But Peter Sealey, a management consultant and former head of global marketing for the Coca-Cola Co. told Fox News that CREDO's strategy has no chance for success.
"This will absolutely not work," he told FoxNews.com. "The idea is not going to work because a generalized agenda loses to a laser-like focused appeal." An overtly political marketing strategy will alienate too many people, he said, regardless of the side the business takes.
Even so, CREDO may not be interested in winning over enough customers to be an industry leader if it is content carving out a niche while taking shots at the industry's big names, as it did when it blasted AT&T and Verizon for their political contributions in one of its ads.
"Not only was AT&T a two-time maximum contributor to George W. Bush, they supported right-wing extremists like Senators Inhofe and Coburn," the ad read. "Verizon Wireless has been a steady contributor to the Blue Dog Democrats -- whose so-called 'centrist' approach threatens the public option in health care reform -- since 2002."
Neither AT&T nor Verizon responded to messages seeking comment.
CREDO's political attacks, however, have opened it to criticism that it hasn't lived up its own lofty standards.
Some critics on the left have taken the company to task for offering a credit card through the bank MBNA, the top contributor to Bush's 2000 presidential campaign. And union leaders have charged the company with hypocrisy for attacking its rivals.
"There's no small irony in CREDO 'calling out' Verizon Wireless," Steve Early, a former union organizer at AT&T and Rand Wilson, a AFL-CIO union organizer, wrote in the magazine In These Times. "CREDO itself is also completely non-union!"
Early and Wilson noted that AT&T is unionized and derided CREDO for "marketing itself as a bankroller of every kind of rights movement -- except the workers' rights one."
Founded in 1985 as Working Assets, the company changed its name in 2007 in a move designed to better reflect the company's belief that people can bring progressive change through donations to nonprofits and political activism.
CREDO has been politically active since the 2008 election cycle, when the company said it helped 2.5 million Americans register to vote. Through an action committee, the company launched several programs aimed at increasing voter turnout. One program, Pollworkers for Democracy, hired volunteers to staff polling places and ensure fair voting practices. Another allowed voters to remind friends to vote through a Web site.
On CREDO Action's Web site, the company is campaigning, among other things, to derail the nomination of Ben Bernanke for a second term as Federal Reserve chief, and punish Sen. Joe Lieberman for threatening to help Republicans derail any health care bill that contains a government-run health option.
Michael Kieschnick, co-founder and president of the company, has written for the liberal online publication Huffington Post. He has blasted tougher restrictions on abortion coverage in the now-pending health care legislation, slammed Obama's expansion of the Afghanistan war and lamented the resignation of Obama's green jobs adviser, Van Jones, who stepped down after coming under attack by conservative commentators for his controversial statements.
Kieschnick said he was rewarded for his liberal work with an invite to a White House reception earlier this year for progressive leaders.
"As I passed through various security points at the White House, part of me kept expecting to be stopped," he said in a news release. "I have never been to the White House before except to picket it, and have never been able to talk to the president or first lady."
Kieschnick said the president was "impressed" when he told him what his company had done to fight former President George W. Bush.
The White House did not respond to requests for a comment for this story.
While CREDO's efforts may have paid off politically, it's not necessarily a recipe for business success.
Sealy noted that the money AT&T and Verizon spend on marketing is a "tidal wave."
"These guys are spending in the billions," he said. "It overshadows any attempt to come out and say, 'I'm green and liberal and support causes.'"
Kropp agreed that a market leader like AT&T or Verizon would not add political ingredients to its marketing recipe.
"Whatever pleases people has the opportunity to alienate others," Kropp said, calling it "a risky strategy."
"It's a much bigger downside risk. But for a smaller niche player, it might be a good strategy," he said. "If you have a small share of the market and you're trying to make your presence known, an aggressive strategy might work for you."