Will Connecticut's unpopular Dem gov sink party's chances in November?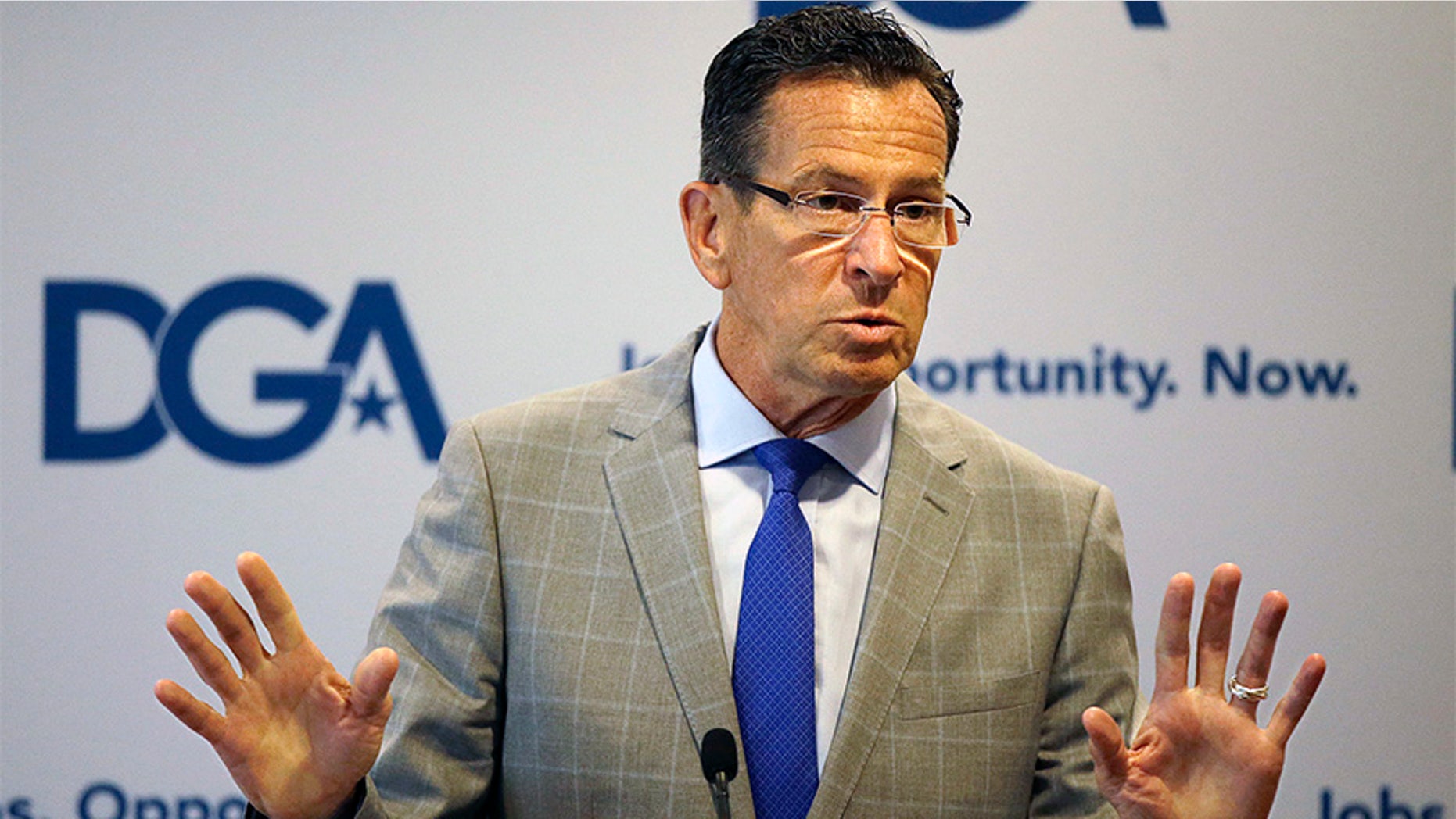 A solid blue state that went big for Hillary Clinton in 2016 might normally seem safe territory for Democrats in a midterm cycle some pundits predict will bring a "blue wave." The party's problem in Connecticut is that Democratic Gov. Dan Malloy is what one poll rates the least popular governor in the nation.
His deep unpopularity now threatens to hurt the party's chances in a gubernatorial race that normally would be a shoo-in.
A Tremont Public Advisers poll released Monday found Connecticut residents preferred a Republican for governor in November by 49 percent to 43 percent. The Republican Governors Association is targeting the state with $1.7 million in TV ads.
It seems the gubernatorial race in Connecticut may come down to a simple question: Whether voters dislike Democratic Gov. Malloy or Republican President Trump more. Neither is on the ballot this fall, but both will play a big factor. And right now, Malloy may be winning the unpopularity contest.
A union-sponsored poll conducted by the Democratic-leaning Global Strategies Group in February showed two-term Malloy less popular than the president in the liberal state, with a 24 percent approval rating compared to Trump's 36 percent.
So will Malloy be a drag on the party?
Chris Kukk, a political science professor at Western Connecticut State University, suggested unaffiliated voters will be the ones to watch. "Unaffiliated voters outnumber Republican and Democratic voters in Connecticut, and those are the voters that swing elections in a year when Trump is very unpopular and Malloy is very unpopular," Kukk told Fox News.
Connecticut is one of 16 races this year for an open governor's seat, according to Ballotpedia. Both the Cook Political Report and Sabato's Crystal Ball consider the Connecticut governor's race a tossup. Inside Elections is scoring the contest as leaning Democrat.
The packed field for both parties will likely be thinner after May conventions, where candidates must get 15 percent of delegates to qualify for the Aug. 14 primary ballot. The most recent poll found New Britain GOP Mayor Erin Stewart and Greenwich Democratic businessman Ned Lamont emerging as their party's frontrunners.
Stewart's chief rivals in the field of 12 GOP contenders are Danbury Mayor Mark Boughton and former U.S. Comptroller General David Walker. The Republican convention is Friday and Saturday.
Democrats hold their state convention May 18 and 19.  Of the nine Democrats, former three-term Secretary of the State Susan Bysiewicz and Bridgeport Mayor Joe Ganim are the only other candidates expected to gain enough delegates to advance to the primary. Lamont would win a majority in a two-way primary, but a three-way race would be more unpredictable, said Scott McLean, chairman of the political science department at Quinnipiac University.
The Tremont poll found Stewart beating both Democrats, Lamont beating Boughton and Bysiewicz losing to both Republicans.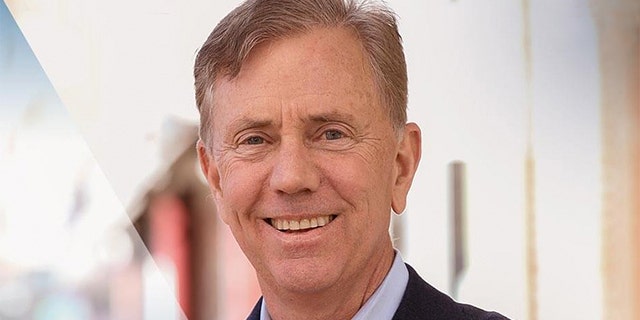 Boughton, first elected Danbury mayor in 2001, gained prominence for tackling the issue of illegal immigration in his city. In 2010, Boughton lost narrowly in a race for lieutenant governor on a Republican ticket with Tom Foley to the Democratic ticket led by Malloy.
"Boughton is the best GOP candidate for winning statewide," McLean told Fox News. "He is a center-right candidate in a state where Republicans want to see someone efficiently manage state government and keep taxes low."
Stewart was elected to lead New Britain in 2013 at age 26 and in 2016 was ranked number one on the Newsmax list of "30 most influential Republicans under 30."
"A young mayor out of New Britain would give a new face to the Republican Party and take away the negatives of Trump," Kukk said.
Walker ran the Government Accountability Office, the federal government's watchdog, from 1998 through 2008. He then led the Peter G. Peterson Foundation, a nonprofit fiscal watchdog group.
Lamont is best known as the progressive challenger that beat moderate Sen. Joe Lieberman in a 2006 Democratic primary before losing the Senate race in November when Lieberman ran as an independent. Lamont lost to Malloy in the 2010 gubernatorial primary.
Bysiewicz, who wrote a biography of the state's first woman governor, Ella Grasso, is running to be the state's third female chief executive. After serving as secretary of the state, she lost a Senate primary to then-U.S. Rep. Chris Murphy in 2012.
Ganim has a checkered past. He resigned as mayor in 2003 after being convicted on public corruption charges, was sentenced to seven years in federal prison and after his release mounted a huge comeback to get re-elected mayor of Bridgeport in 2015.
While Malloy isn't term limited, he likely would have divided the Democratic Party if he sought a third term, McLean said.
The strong dislike state voters have for him is based in part on his broken promises not to hike taxes – in turn, fueling the exodus of corporations like GE and Aetna. Beyond policy, McLean said, Malloy comes across as pushy and arrogant with problems connecting to voters and bad relations with legislators.
But Christina Polizzi, spokeswoman for the Connecticut Democratic Party, argued that the party has momentum on their side after flipping 22 Connecticut municipal governments in 2017 and winning a special election in February for a state House district seat that had been Republican for 40 years.
"The bottom line is, voters in Connecticut are looking for someone who will stand up to the Trump agenda and fight for Connecticut families," Polizzi told Fox News. "Republican candidates for governor have proven time and time again that they are unwilling to do that."
None of the Republican candidates have ties to the Trump administration, while neither of the top two Democratic candidates served in public office while Malloy was governor, McLean noted.
"Malloy is on the way out and I doubt we'll be hearing much about him for the next five months," McLean said. "But we will be hearing a lot about Trump. So, I would predict an anti-Trump sentiment is more likely."
Malloy was the first Democrat elected governor since 1986. The GOP made big gains in the state legislature during the Obama administration, going from 37 seats in 2008 in the House of Representatives to now holding 72 seats, compared with the Democrats' 79-seat majority. The state Senate is tied.
One reason so many candidates are in the race is Connecticut's "Citizen's Election Program" that provides taxpayer money for candidates—instituted after Republican Gov. John G. Rowland was convicted on corruption charges. Primary candidates are eligible for $1.25 million each if they can raise $250,000 in small donations. General election nominees get $6 million from the state.
Fred Lucas is the White House correspondent for the Daily Signal. Follow him on Twitter @FredLucasWH.