White House Keeps Pushing Depleted 'Clunkers' Program as Senate Vote Awaits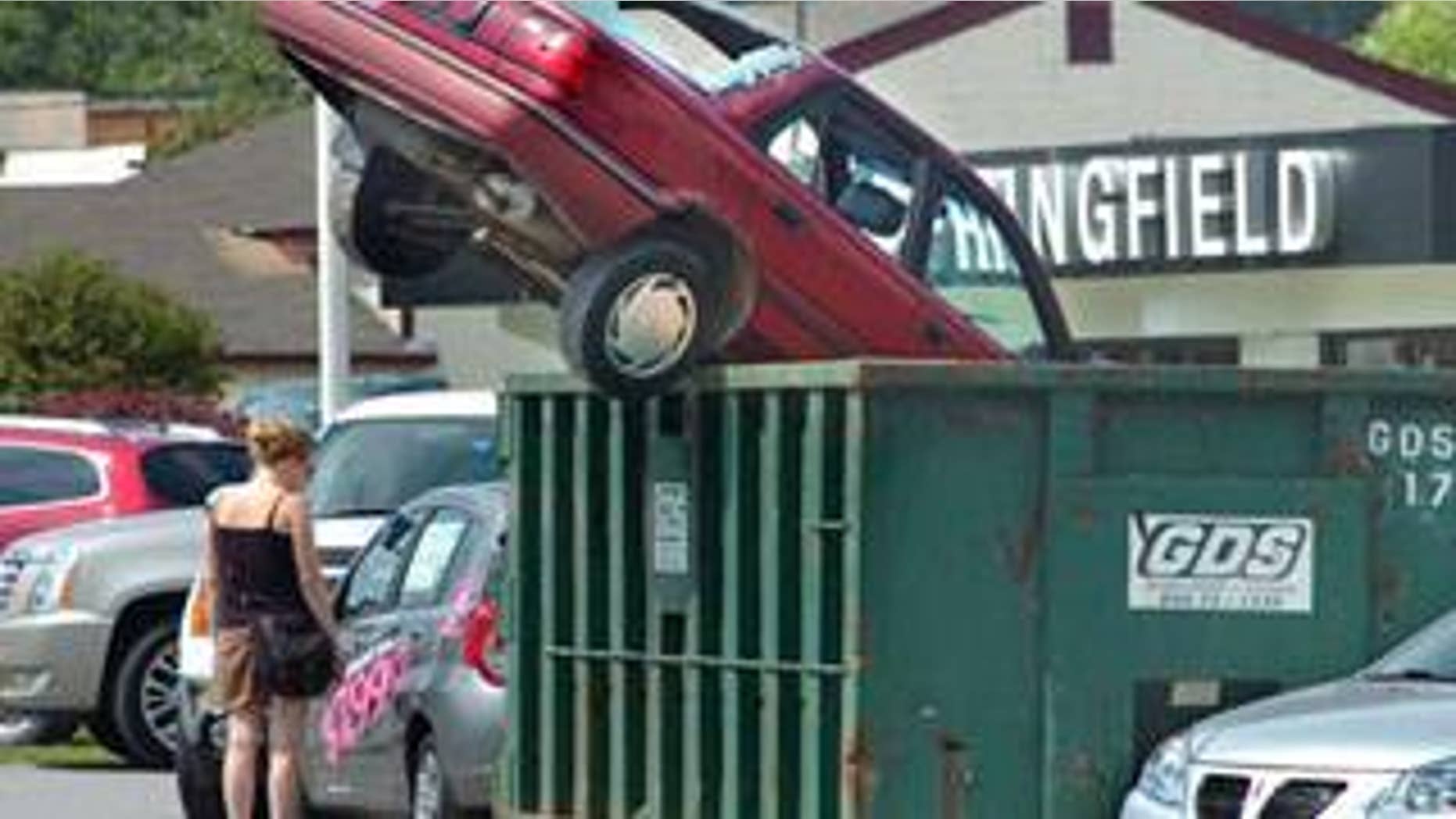 The fate of the popular, but financially strapped, federal "cash for clunkers" program remained up in the air Friday, but that hasn't stopped the White House from encouraging consumers to take advantage of it.
"If you were planning on going to buy a car this weekend, using this program, this program continues to run," White House Press Secretary Robert Gibbs said.
But where will the cash come from if the initial $1 billion runs out? That question remains to be answered.
The House voted overwhelmingly Friday to rush $2 billion into the program, which provides rebates for new cars when people trade in their less-efficient vehicles. The Senate still has to give its blessing, and by next week -- before it goes on summer vacation.
Sen. Carl Levin, D-Mich., said the Obama administration assured lawmakers that "deals will be honored until otherwise noted by the White House." But he suggested that "people ought to get in and buy their cars."
Opposition already is mounting in the Senate.
Sen. Claire McCaskill, D-Mo., said by Twitter that extending the program with taxpayer money isn't affordable.
"Idea was to prime the pump, not subsidize auto purchases forever," she wrote.
The program was launched last week and has been publicized heavily by automakers and dealers. The $1 billion was supposed to last four months, but apparently, it took only a week to exhaust the funds.
Called the Car Allowance Rebate System, or CARS, the program is designed to help the economy and the environment by spurring new car sales. Car owners can receive federal subsidies of up to $4,500 for trading in their old cars for new ones that achieve significantly higher gas mileage.
House Majority Leader Steny Hoyer said the new money for the program would come from funds approved earlier in the year as part of an economic stimulus bill.
But Senate Republicans are threatening to use delay tactics to kill the bill.
A spokeswoman for Sen. John McCain, R-Ariz., told FOX News that he rival will object to the bill next week, even mounting a filibuster.
"I not only wouldn't vote for the extra $2 billion, I was opposed to the initial billion," McCain told FOX News Radio.
McCain marveled at how recovery funds are being used to subsidize the domestic auto industry.
"It's really an incredible process that we've gone through where recovery money that is supposed to be used in order to keep people in their homes and help the economy recover, we're now again bailing out the automobile corporations, two of which we own,"he said. "It's remarkable."
McCain predicted that the program's flaws will soon be exposed.
"Within a few weeks, we will see that this process was abused by speculators and people who took advantage of what is basically a huge government subsidy of corporations that they already own," he said.
But Obama pointed out Friday that skeptics were unsure just a few weeks ago that the program would succeed.
"But I'm happy to report that it has succeeded well beyond our expectations and all expectations, and we're already seeing a dramatic increase in showroom traffic at local car dealers," he said.
Obama called on the Senate to pass the legislation, urging lawmakers to keep the American consumer in mind.
"The program has proven to be a successful part of our economic recovery and will help lessen our dangerous dependence on foreign oil, while reducing greenhouse gas emissions and improving the quality of the air we breathe," he said in a written statement.
The Associated Press contributed to this report.