White House Defends Daley Amid Calls for Staff Shakeup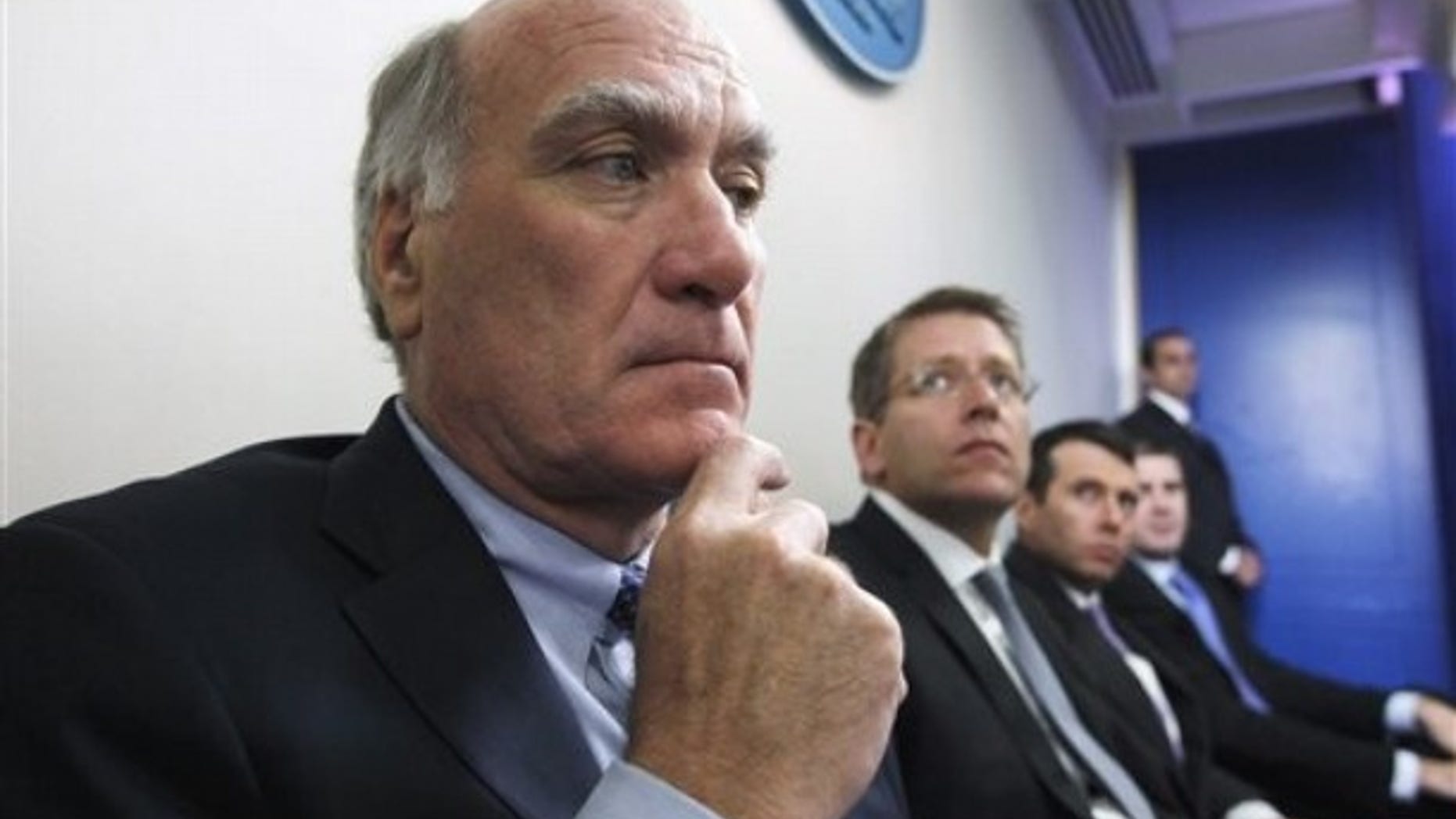 The White House is standing firm behind President Obama's chief of staff, Bill Daley, after several unnamed aides reportedly lambasted Daley's management style and Democrats blamed him for the president's limited successes since Republicans took control of Congress.
Daley, a former businessman and commerce secretary in the Clinton administration, was brought in to replace Rahm Emanuel who became Chicago mayor this year. Daley, considered a shrewd but fair negotiator, was seen as a conduit to thaw icy relations between the White House and the business community and to make nice with the newly empowered House GOP.
But after Politico reported Friday that Democratic leaders feel they've been cut out of the loop since Daley joined the team and became chief dealmaking with Republicans, White House Press Secretary Jay Carney called Daley an "excellent chief of staff" and a "fantastic leader."
"He brings enormous experience to the job," Carney said.
The newspaper also claimed that White House staffers miss the volcanic-tempered Emanuel and are feeling restricted in their access to the president.
Carney said Daley has handled major changes "with great skill," specially considering the atmosphere in which he entered.
"He is chief of staff of the president at a time of divided leadership in government," he said, adding that Daley took over the job at a "pretty critical and remarkable time if you think about the changes that came with the midterms."
The anger at Daley may be more a symptom of malaise in the White House rather than the president's top aide being the malady himself.  Grumblings over Daley's tenure come as Obama faces pressure to shake up his staff in an effort to right the ship before it sinks in a sea of high unemployment, low approval ratings and growing political scandals like Operation Fast and Furious and loan guarantees for the now-bankrupt energy company Solyndra.
Liberals say they have grown frustrated with the president as they watch him strike deals that they say are too favorable to Republicans. They cite the extension of the Bush-era tax rates, the deal to increase the nation's debt ceiling and the decision earlier this month to move by one night the president's speech to a joint session of Congress to avoid upstaging a GOP presidential debate.
Democratic strategist James Carville, who advised President Clinton, pleaded with Obama to clean house.
"For God's sake, why are we still looking at the same political and economic advisers that got us into this mess? It's not working," Carville wrote in an op-ed on CNN.com.
Carville noted that Clinton pink-slipped several staffers in 1994; Reagan fired most of his campaign staff in 1980; Republicans dumped their own speaker, Newt Gingrich, in 1998; and President Bush even got rid of Defense Secretary Donald Rumsfeld in 2006.
"It's not going to work with the same team, the same strategy and the same excuses," he wrote. "I know economic analysts are smart -- some work 17-hour days. It's time to show them the exit. Wake up -- show us you are doing something."
Democratic strategist Dan Gerstein agreed, and said Obama should have fired his staff nearly two years ago.
"You look at the beginning of 2010 when half the country thought the president might be a socialist and a quarter of them thought he was a Muslim. There's a fundamental failure of presenting the president's image, let alone the policy failures," Gerstein told Fox News. "Just those things alone shows there was an incompetence."
While some Democrats eye staff changes, one stalwart member of the administration,  Treasury Secretary Timothy Geithner, on Friday acknowledged that from the outside, it probably appears that the U.S. is adrift.
"We're not in a particularly strong position to provide advice to all of you," Geithner told finance officials in Poland who gathered to grapple with Europe's debt crisis.
Geithner who was planning to step down after the contentious debt negotiations between the White House and Republican leaders, announced at the end of the summer, after much persuading by Obama, that he would remain until the end of the presidential term next year.
"We still have our challenges in the United States," Geithner said. "Our politics are terrible ... maybe worse than they are in many parts of Europe."
"He should have been fired a long time ago," Gerstein said, blaming Geithner for what he viewed as a failed economic policy.
"I have nothing against him personally and I know he's a smart guy but he got this wrong," he said. "And he inspires no confidence in the American people."