White House criticizes ruling against Obama's executive action on immigration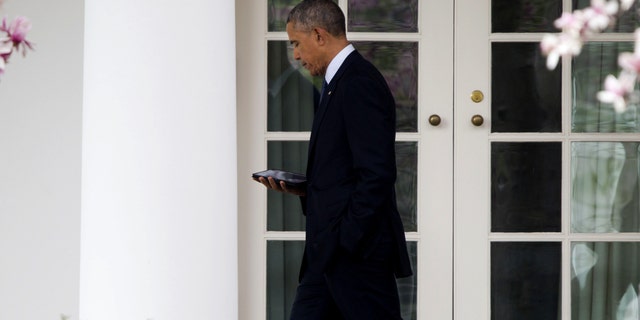 NEWYou can now listen to Fox News articles!
HOUSTON (AP) – The White House is criticizing a federal judge's decision to keep a temporary hold on the president's executive action that sought to shield millions of immigrants from deportation.
The administration released a statement Wednesday saying the judge in Texas, U.S. District Judge Andrew Hanen, "wrongly" prevented President Barack Obama's "lawful, common-sense policies from taking effect."
The U.S. Department of Justice had asked Hanen to lift the stay. The judge refused late Tuesday night.
Hanen initially granted a preliminary injunction on Feb. 16 at the request of 26 states that oppose Obama's action. The states, led by Texas, filed a lawsuit challenging the order.
The Justice Department has already asked the 5th U.S. Circuit Court of Appeals in New Orleans to step in. The appeals court is scheduled to hear arguments April 17.