Vladimir Putin's Op-Ed On Syria Made Sen. Menendez Want 'To Vomit'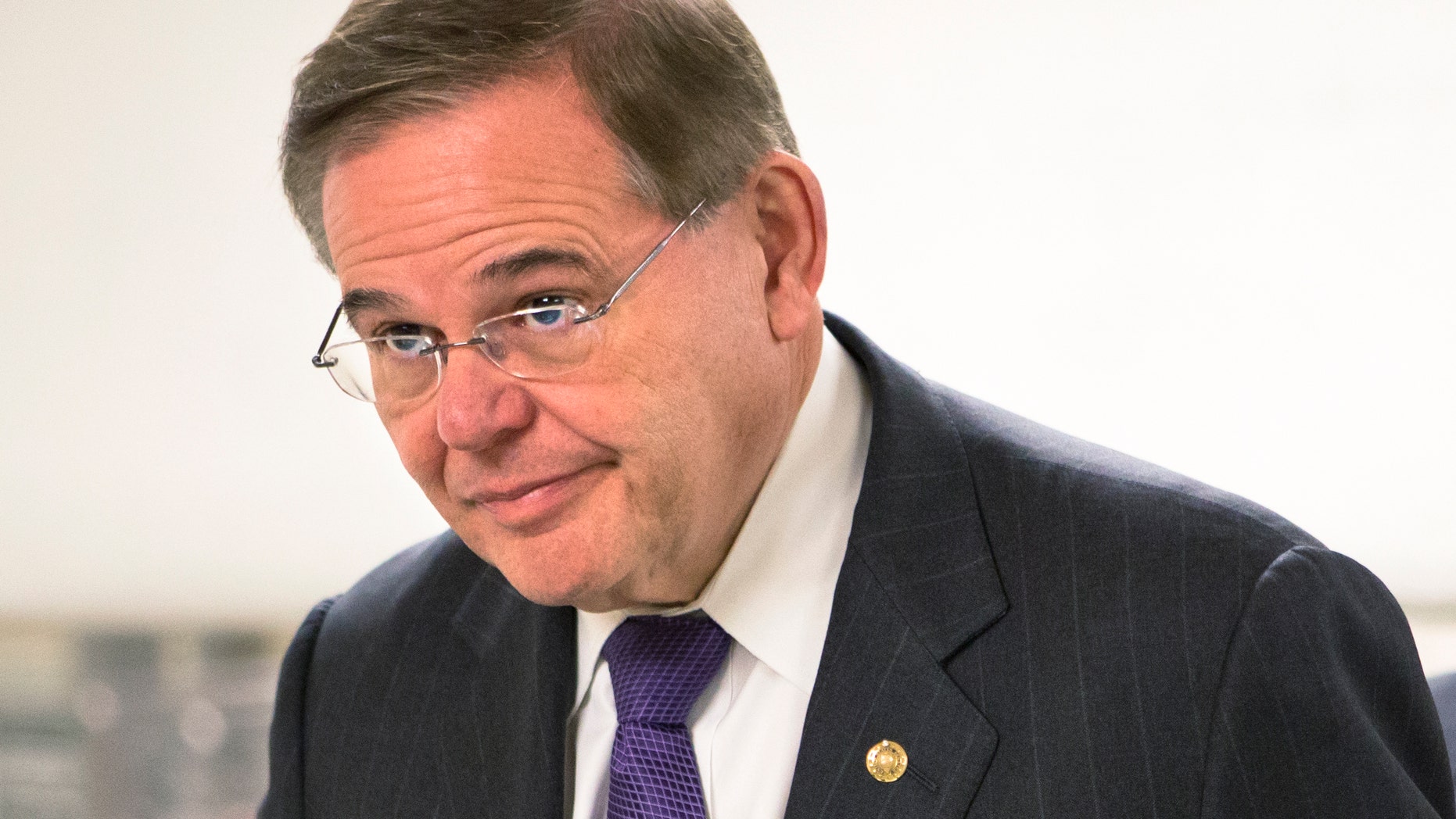 Sen. Robert Menendez normally is not given to raw, provocative language.
But Russian President Vladimir Putin brought out an uncharacteristic pungent reaction from the senator.
When asked by a CNN reporter about Putin's editorial in The New York Times that depicted the United States as relying "solely on brute force" and denying the Syrian regime used chemical weapons against its people, Menendez noted that he'd first read it when he was at dinner, which he almost lost.
"I have to be honest with you, I was at dinner, and I almost wanted to vomit," Menendez said in the CNN interview. "The reality is, I worry when someone who came up through the KGB tells us what's in our national interest and what is not. And, you know, it really raises the questions of how serious this Russian proposal is."
Menendez, chairman of the Senate Foreign Relations Committee, has voiced support for a limited military strike that would eliminate or weaken the Syrian regime's chemical abilities.
He has said that failing to respond at all to the Syrian government's apparent chemical attack, which is said to have killed more than 1,500 people, including more than 400 children, would embolden other ruthless leaders to engage in more such attacks against their own people and other nations.
The New Jersey Democrat, however, said in the interview that he is open to diplomatic efforts to address Syria's chemical weapons.
Putin has echoed the Syrian regime's denials that they were involved in the chemical attack and their pointing fingers at rebels, saying they were behind it.
Nonetheless, Putin said Russia would ensure putting the Syrian's chemical weapons under international control.
Putin's editorial assailed the United States as arrogant and a bully.
"It is alarming that military intervention in internal conflicts in foreign countries has become commonplace for the United States," he wrote. "Is it in America's long-term interest? I doubt it. Millions around the world increasingly see America not as a model of democracy but as relying solely on brute force, cobbling coalitions together under the slogan 'you're either with us or against us.'"
The website Politico quoted an unnamed Obama administration official as saying: "President Putin has invested his credibility in transferring Assad's chemical weapons to international control, and ultimately destroying them. The world will note whether Russia can follow through on that commitment."
Follow us on twitter.com/foxnewslatino
Like us at facebook.com/foxnewslatino