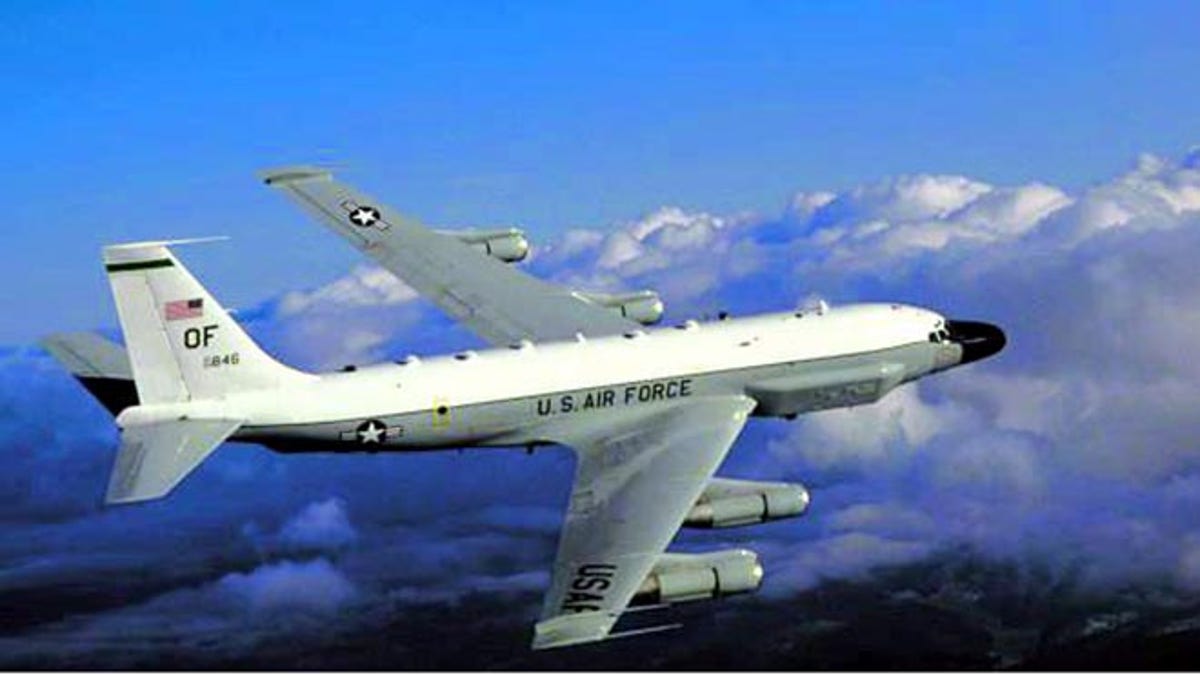 The U.S. military acknowledged Sunday that an Air Force spy plane slipped into Swedish airspace without permission last month to avoid a possible encounter with a Russian aircraft.
The statement by Navy Capt. Gregory Hicks confirms widespread published reports alleging the July 18 incident.
Hicks said the U.S. RC-135 aircraft was flying in international airspace over the Baltic Sea when the incident occurred, and that "U.S. personnel" directed the plane's commander to "vector" into Swedish airspace.
He said the plane exited the space after being told by Swedish air traffic controllers about the error and that the craft returned safely to its home station.
The incident occurred one day after Malaysia Airlines Flight 17 was brought down by a missile over eastern Ukraine, near the Russian border. The craft, in which all 298 onboard were killed, was allegedly downed by Russian separatists in Ukraine who were supplied and trained by Moscow.
Hicks also said Sunday that the U.S. European Command, whose headquarters is in Stuttgart, Germany, will "take active steps to ensure we have properly communicated with Swedish authorities in advance to prevent similar issues before they arise."
The maneuver by the U.S. plane was to avoid at least one fighter jet Russia sent to intercept the craft, U.S. officials told CNN on Saturday.