U.S. Tested Afghan Options in Secret War Game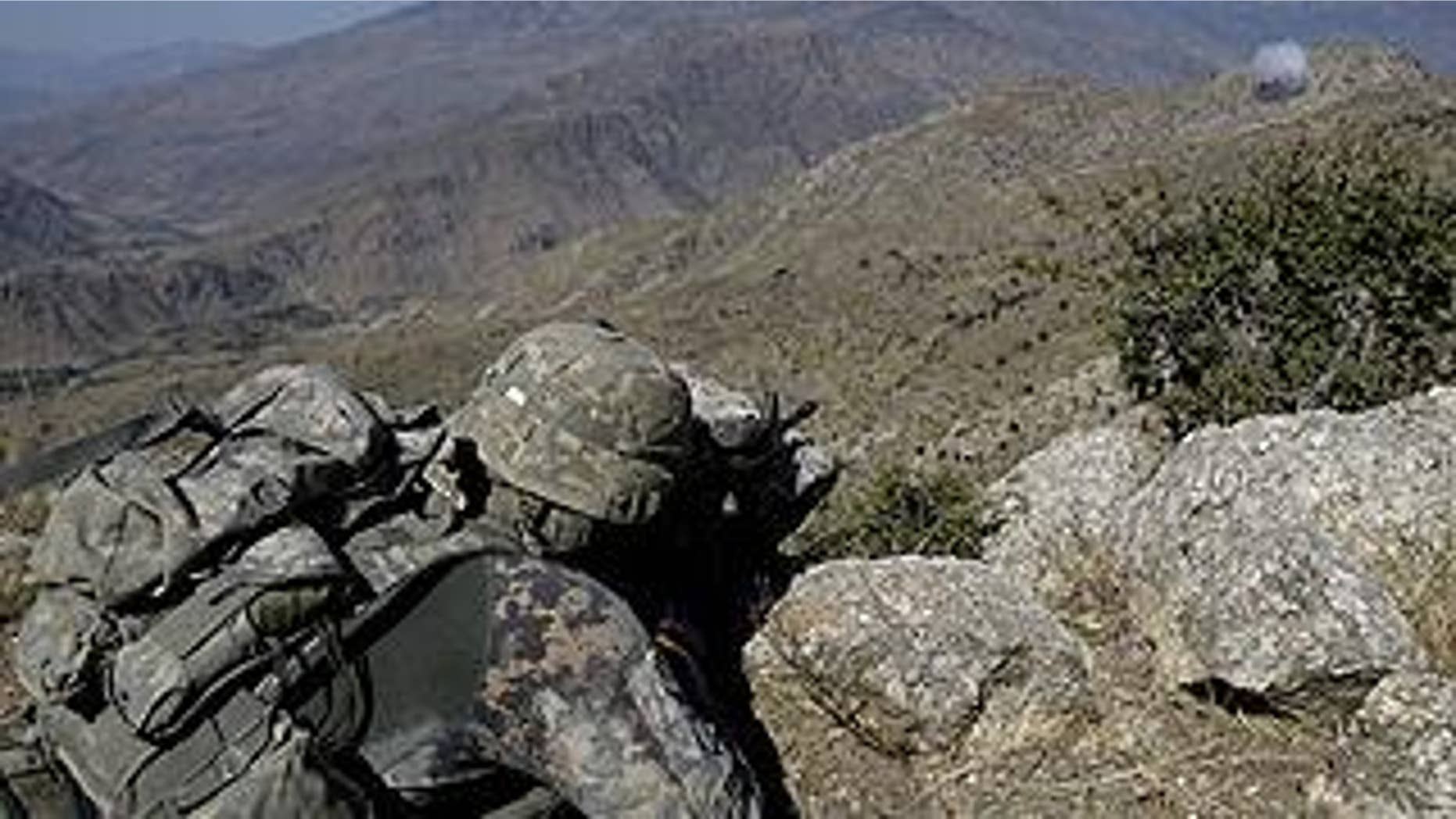 The top Pentagon military officer conducted a secret war game this month to evaluate the two primary troop deployment options being considered by the Obama administration in a broad review of the war in Afghanistan, Fox News confirmed Monday.
Joint Chiefs of Staff Chairman Adm. Mike Mullen led the exercises to examine the outcome of two possible scenarios: The first requires sending 44,000 more troops into the country to conduct a full-scale counterinsurgency effort -- aimed at building a stable Afghan government that can control most of the country. The second calls for inserting far fewer soldiers and Marines than Gen. Stanley McChrystal has sought -- 10,000 to 15,000 -- as part of an approach that the military reportedly has dubbed "counterterrorism plus."
"War games are designed to test the judgment and the ability of a leader to make decisions under pressure," said Lt. Col. Anthony Shaffer, a senior fellow at the Center for Advanced Defense Studies in Washington, D.C., noting that such games require the military to have a clear understanding of the Taliban, which he described as "unpredictable."
"I don't think we have a clear understanding of our adversary," said Shaffer, who wasn't involved in the exercise. "I would caution anyone to use the outcome as any real bellwether of what it likely to happen."
The report came on one of the deadliest days of the war for U.S. troops as a series of helicopter crashes killed 14 Americans in Afghanistan on Monday, the military said.
The Pentagon war game did not formally endorse a direction. Instead, it tried to gauge how Taliban fighters, Afghan and Pakistani governments and NATO allies might react to either of the scenarios.
Mullen has discussed the exercise's conclusions with senior White House officials who are involved with shaping the new strategy.
One of the exercise's key assumptions was that an increase of 10,000 to 15,000 troops would not give U.S. commanders the forces they need to take back havens from the Taliban in southern and western Afghanistan.
Republican and Democratic lawmakers differ over how quickly the administration should decide on whether to send more troops to Afghanistan, as that country gears up for a run-off to a disputed presidential election.
Sen. John McCain, R-Ariz., appearing on CBS's "Face the Nation" Sunday, said, "Every day we delay will be a delay in this strategy succeeding."
Sen. Jon Kyl of Arizona agreed.
"It's been more than two months since the recommendation went to the president. And General McChrystal is talking about a 12-month time frame. So clearly, time is of the essence here," Kyl said on "Fox News Sunday."
Sen. Carl Levin, D-Mich., chairman of the Senate Armed Services Committee, pointed out on "Fox News Sunday" that former President George W. Bush took three months to decide on sending a surge in troops to Iraq.
"No one pressured President Bush at that time to reach a decision more quickly than he felt he could," he said.