U.S. Official: Al-Awlaki Tried to Use WMDs to Attack Westerners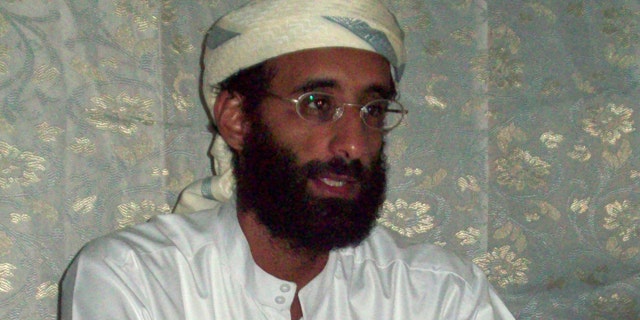 Anwar al-Awlaki, the U.S.-born cleric killed Friday, sought to use weapons of mass destruction to attack westerners in his role as chief of external operations for Al Qaeda in the Arabian Peninsula, according to a senior U.S. official.
The terror leader specifically sought to use poisons including cyanide and ricin, as he planned and directed attacks against the United States from his foreign base, the official said.
The details of al-Awlaki's influence come as top U.S. officials privately tout the U.S. strike that killed him as a major get in a long string of Al Qaeda leaders taken out by the Obama administration, most notably Usama bin Laden earlier this year.
But al-Awlaki was also a significant figure within Al Qaeda, with the senior U.S. official noting that Al Awlaki played a "significant operational role" in Umar Faruk Abdulmutallab's attempted attack on a Northwest Airlines flight to Detroit on Christmas Day 2009.
The senior U.S. official said al-Awlaki "specifically instructed Abdulmutallab to detonate the device while over U.S. airspace to maximize casualties."
The senior U.S. official also noted that al-Awlaki also helped "oversee the October 2010 plot to detonate explosive devices" aboard U.S. cargo aircraft.
The terrorist "had a direct role in supervising and directing" Al Qaeda in the Arabian Peninsula's failed attempt to bring down two planes. That plot involved mail bombs that were sent to Chicago-area synagogues but was foiled when the devices were stopped in Dubai and Europe.
Then there is al-Awlaki's ability to inspire violent attacks on the American homeland, including accused Fort Hood shooter Nidal Hasan, who attended al-Awlaki's sermons in Virginia and allegedly corresponded with him through email.
"After the attack, al-Awlaki posted commentary on his blog praising Hasan's actions and calling him his student and brother," said the senior U.S. official.
Faisal Shahzad, who pled guilty to the Times Square car bombing attempt in the spring of 2010, also told interrogators that he was "inspired by" al-Awlaki.
The senior U.S. official is also pointing to a May 2010 video interview conducted by Al Qaeda in the Arabian Peninsula's media wing in which al-Awlaki called for attacks against U.S. military personnel worldwide and "claimed all Americans were valid targets, and directed followers to engage in armed conflict with the United States."