U.S. Contractor in Iraq Charges Pentagon $900 for $7 Control Switch, Report Finds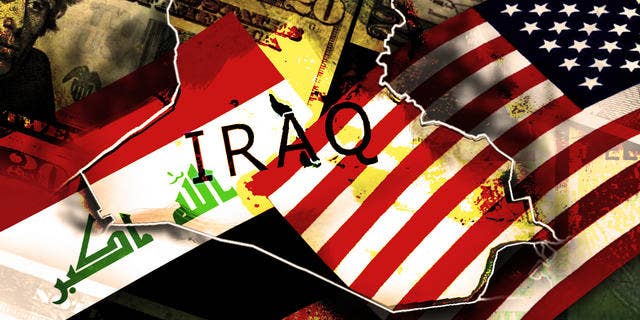 A U.S. government contractor in Iraq charged the Pentagon a whopping amount of money for inexpensive items, including $900 for a $7 control switch, according to a new report from a U.S. watchdog.
U.S. Special Inspector General for Iraq Reconstruction Stuart W. Bowen Jr. said review found that Anham, LLC, which is based in suburban Washington, allowed its subcontractors in Iraq to also charge $3,000 for a $100 circuit breaker, and $80 for a piece of plumbing equipment worth $1.41.
As a result, Bowen's inspectors are seeking to review all Anham contracts with the U.S. government in Iraq and Afghanistan, which total about $3.9 billion.
Hassan S. Judeh, the administration director at Anham's headquarters in Vienna, Va., declined to respond to Bowen's examples because he said the company has not seen the report. But Judeh said Anham has a history of providing competitive prices for services, resulting so far in $132 million in savings to the government.
"Anham prides itself on the fact that it watches every penny and strives to always give the government the best cost-benefit in a remarkably hostile war environment," Judeh said in a statement.
A spokesman for the U.S. military didn't comment on the overcharges but issued a statement regarding the rest of the report, which found that frequent bombings, assassinations and a resurgence in violence by Shiite militias have made Iraq more dangerous now than it was just a year ago.
"We anticipated, and stated many times, that there would be militant and terrorist groups trying to take advantage of this period as U.S. forces prepare to fulfill our commitments under the Security Agreement. These groups attack both Iraqi and U.S. forces," U.S. military spokesman Jeffrey Buchanan said.
"From our standpoint, Iraq's security continues to be an important and complex issue and one that is difficult to summarize in short-term trends and figures."
The findings come during what Bowen called "a summer of uncertainty" in Baghdad over whether American forces will stay past a year-end withdrawal deadline and continue military aid for the unstable nation.
"Iraq remains an extraordinarily dangerous place to work," Bowen concluded in his 172-page quarterly report to Congress and the Obama administration on progress -- and setbacks -- in Iraq. "It is less safe, in my judgment, than 12 months ago."
The report cited the deaths of 15 U.S. soldiers in June, the bloodiest month for the U.S. military in Iraq in two years. Nearly all of them were killed in attacks by Shiite militias bent on forcing out American troops on schedule.
It also noted an increase in rockets launched against the heavily fortified Green Zone in Baghdad, where government offices and foreign embassies are located, as well as constant assassination attempts against Iraqi political leaders, security forces and judges.
Bowen accused the U.S. military of glossing over Iraq's instability, noting a statement in late May by the U.S. military that described Iraq's security trends as "very, very positive" -- but only when compared to 2007, when the country was on the brink of civil war. In contrast, Bowen talked of "the very real fragility" of national security in Iraq today.
If the U.S. military leaves on schedule, the American Embassy in Baghdad will pick up the responsibility of training Iraqi police. Bowen called the job "challenging" for the fewer than 200 advisers who would be based in three sites but tasked with supporting Iraqi police in 10 of Iraq's 18 provinces. There are an estimated 400,000 policemen in Iraq.
The Associated Press contributed to this report.