U.N. Assembly Honors Kim Jong Il With Moment of Silence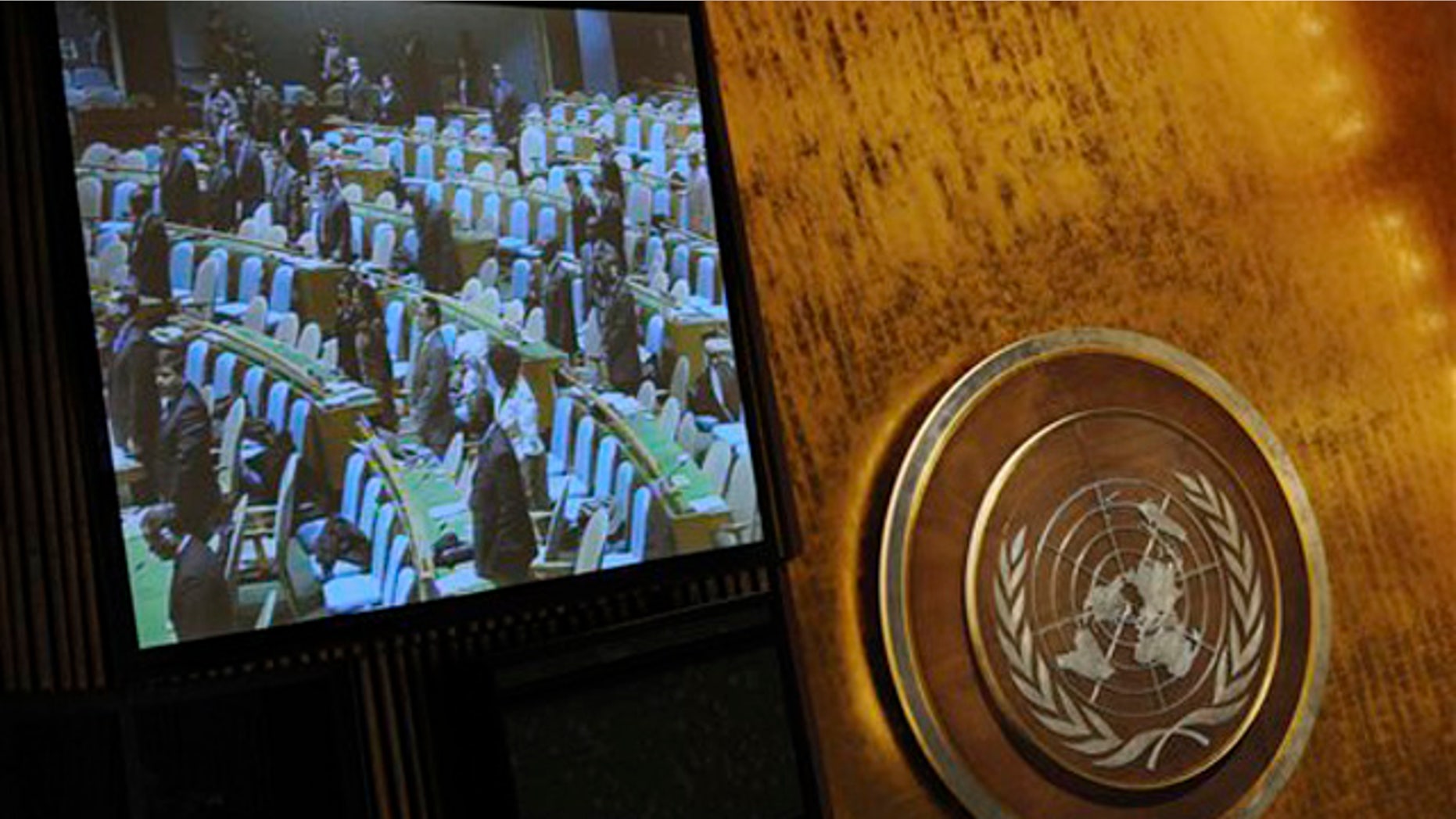 The United Nations General Assembly honored Kim Jong Il with a moment of silence, in the latest international tribute to the late dictator who operated one of the most repressive countries in the world.
Nassir Abdulaziz Al-Nasser, president of the U.N. General Assembly, granted the request for the moment of silence Thursday. As the United States and other western delegations boycotted, the rest of the delegates and officials in the chamber stood in silence for about 25 seconds, some bowing their heads.
The tribute came after Nasser, as well as the leaders of Russia, Venezuela and other countries, visited the North Korean mission at the U.N. the day before, according to North Korea's state-run Korean Central News Agency.
According to Reuters, Nasser said he granted the request from North Korea for the moment of silence because of "protocol," though some western diplomats were surprised.
The action seemed to conflict with a separate resolution adopted in the General Assembly voicing concern with human rights violations inside North Korea.
Earlier this week, KCNA also reported that former U.S. President Jimmy Carter sent a personal condolence letter to Kim Jong Un, the son of the late North Korean leader who was tapped to succeed him.
The news agency said Carter wished the next leader of North Korea "every success as he assumes his new responsibility of leadership, looking forward to another visit to (North Korea) in the future."
A representative for Carter so far has not returned a request for comment on whether the KCNA account was accurate.