The New York judge presiding over the civil fraud trial of former President Donald Trump was blasted on social media on Monday after cameras caught him smiling for the cameras as the trial got underway.
Conservatives on social media immediately reacted with outrage on Monday when New York City Judge Arthur Engoron was briefly shown in the courtroom smiling and taking off his glasses to seemingly pose for cameras that were filming inside the courtroom.
"This New York City judge is a partisan Democrat clown," Article III Project founder and president Mike Davis posted on X, formerly Twitter. "Disgraceful."
TRUMP DEFENDS 'PHENOMENAL' FINANCIAL STATEMENTS AHEAD OF 'DISGRACE' OF TRIAL OUT OF 'CORRUPT' NYAG JAMES PROBE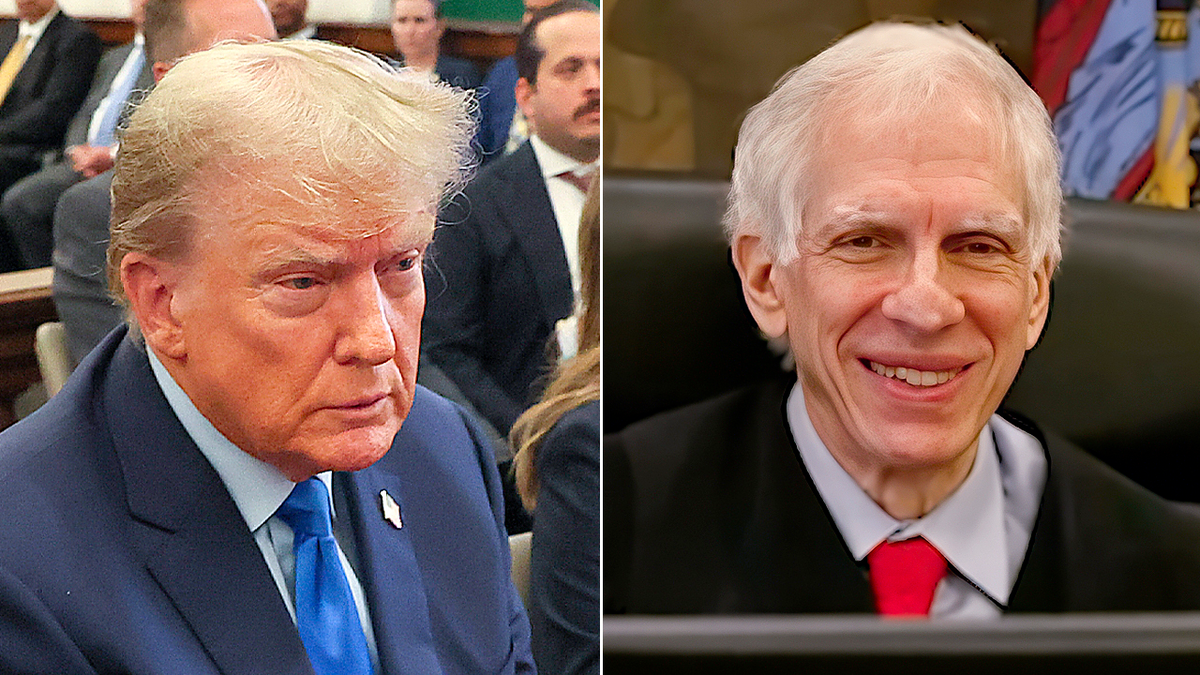 "Just smiling and laughing as they turn our country into a third world banana republic," State Freedom Caucus Network Comms Director Greg Price posted on X.
"Democracy disappearing right before our eyes…," Trump adviser Stephen Miller wrote in response to Price's post.
"The Democrat Party's kangaroo court is in session," Rep. Andrew Clyde, R-Ga., posted.
DONALD TRUMP IN COURT AS CIVIL TRIAL GETS UNDERWAY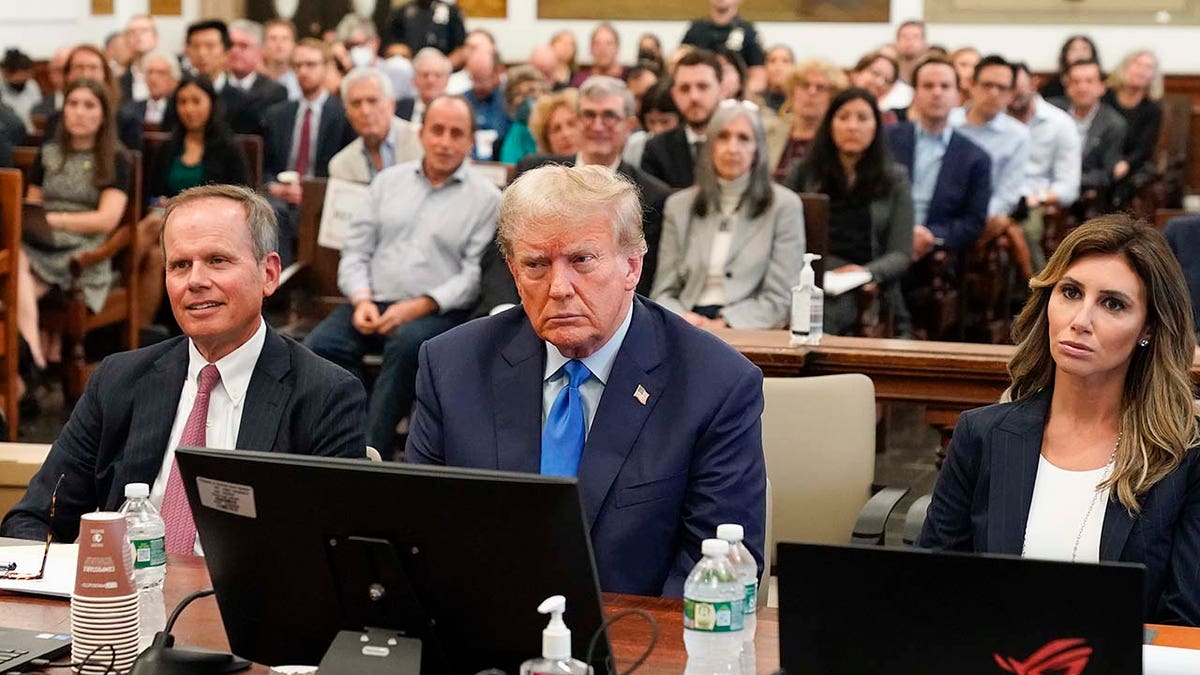 "We have a serious crisis in our judicial system," author Julie Kelly posted on X. "So many demons."
"A show trial," Judicial Watch president Tom Fitton posted on X. "Literally."
The New York State Office of Court Administration declined to comment when contacted by Fox News Digital.
Trump was defiant both before entering the courtroom and during a lunch recess on Monday.
The former president dismissed Engoron as a "Democrat" and an "operative" in a brief appearance in front of reporters. Trump stated that "this is a rigged court" in his heated statement. He also took aim at Attorney General Letitia James, labeling her a "radical-left attorney general."
TRUMP CIVIL TRIAL ARISING FROM NY ATTORNEY GENERAL LETITIA JAMES' LAWSUIT SET TO BEGIN MONDAY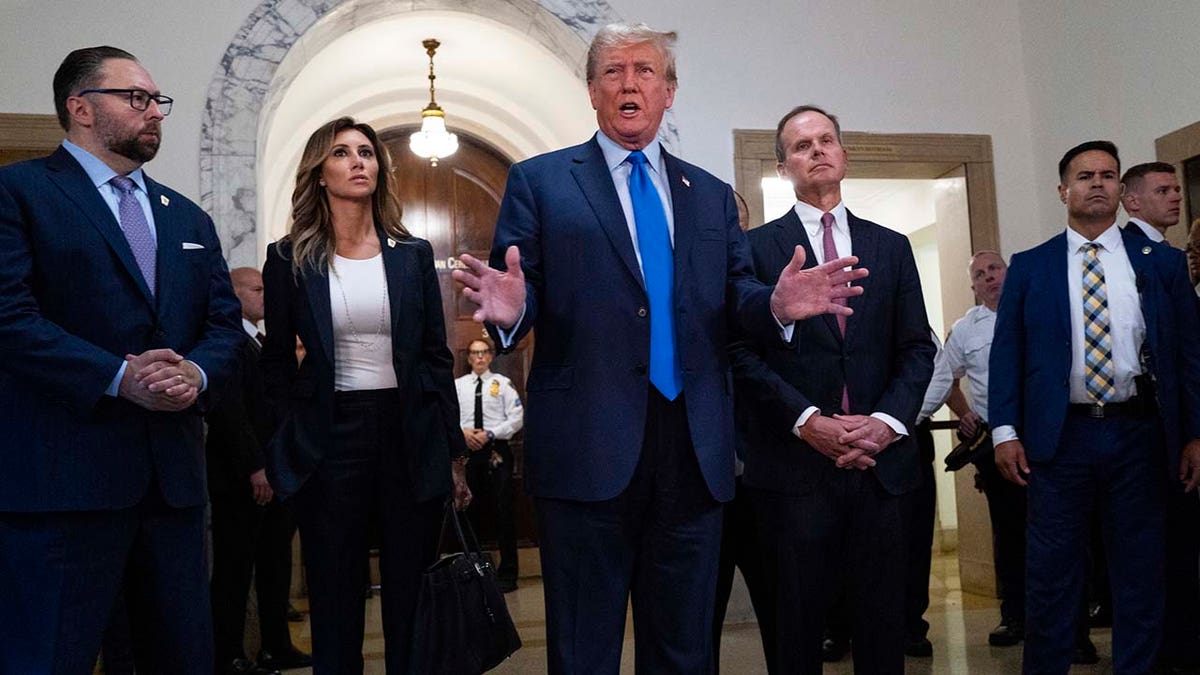 "This rogue judge refuses to acknowledge that we won 80% of this case in the appellate division," Trump said, claiming Engoron has "contempt for his own court system."
"This is a judge that should be disbarred," Trump said. "This is a judge that should be out of office. This is a judge that some people say could be charged criminally for what he's doing. He's interfering with an election."
Trump's lawyers had previously pointed to James' promises to voters that she would "get Trump" if elected.
CLICK HERE TO GET THE FOX NEWS APP
James declared that "justice will prevail" as she entered the courthouse.
James arrived with her legal entourage Monday morning and briefly spoke in front of the media. She accused Trump of fraudulently inflating the value of his businesses and his net worth and stated that "no one is above the law."
Fox News Digital's Anders Hagstrom and Brooke Singman contributed to this report.