Trump awards Medal of Honor to Navy SEAL for controversial mission in Afghanistan
WASHINGTON – Six months after the 9/11 attacks, then-Senior Chief Petty Officer Britt Slabinski led a seven-man Navy SEAL Team Six unit to set up an observation post in eastern Afghanistan atop a 10,000-foot mountain known as Takur Ghar, to support U.S. forces in the valley below battling Al Qaeda in an operation known as Anaconda.
In the ensuing battle, seven Americans would be killed.
Thursday afternoon at the White House, President Trump presented Slabinski with the Medal of Honor for his actions – getting wounded team members off the mountain and directing devastating close-air-support against the enemy.
But not everyone in the military's close-knit special operations community sees it that way. Many in the Army's elite Delta Force and 75th Ranger Regiment claim Slabinski left a man behind on the mission and made a pivotal mistake by landing his team so close to the objective.
In an extensive sit down interview with Fox News before the ceremony, Slabinski defended his actions.
"I was going to land at another location and make my movement on foot to the top of the mountain, but there were other changes that forced me to adapt my plan that forced me to go to the top of the mountain," he told Fox News three days before receiving the Medal of Honor.
Asked why he needed to fly directly to the objective, Slabinski said there were delays beyond his control and he was ordered to do so.
"I was told I needed to be in position by sunup and that's what I did," he said.
But just after landing on Takur Ghar, Slabinski's Chinook helicopter came under attack.
"When we landed on top of the mountain, my helicopter took rocket-propelled grenade fire right away," Slabinski said. "Bullets the size of your finger passing through there, those are the ones that hit hydraulic fluid, which ultimately took us out of the sky."
As the damaged helicopter lifted off to escape the gunfire, another SEAL on Slabinski's team, Petty Officer 1st Class Neil Roberts, slipped off the ramp and fell into the snow below.
The Army Chinook helicopter crash-landed four miles away. Slabinski and his team were rescued and taken to a safe location nearby.
What happened next – as Slabinski decided to mount another operation to rescue fellow SEAL Roberts – remains a matter of dispute. In the end, a member of the rescue team died, along with Roberts and five more members of another quick reaction force sent in to help.
Slabinski said that after initially hearing Roberts had survived the fall and was fighting alone, he ordered his team back up the mountain to rescue him. Slabinski knew the odds were against him but attempted to return to the same spot to face a larger enemy force armed with heavy weapons.
"My teammate's alive. I know that he is in enemy territory," he said.
Slabinski said a drone feed showed Roberts detained and being led away by Al Qaeda fighters.
Knowing the enemy he faced and the chances of survival for him and his team slim, Slabinski, a second-generation SEAL, recalled his Boy Scout training from his home in Northampton, Mass.
"It's the Boy Scout oath: 'It's on my honor to do my best, it's on my honor to do my best,'" he said.
Flying back to the mountain, Slabinski also thought of his then-6-year-old son.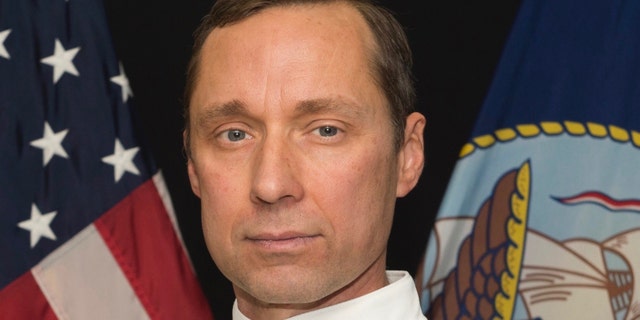 "I am thinking, sorry for what's about to come. I love you and be great. And that's the last I thought of it, I parked it away in my mind, and I put my thoughts back on task," Slabinski said.
Thinking about the ride back to the mountain, Slabinski recalled: "I'm certain at this point also that this is a one-way trip."
Flying the Chinook was a legendary Army helicopter pilot from the famed 160th Special Operations Aviation Regiment, known as the "Night Stalkers." Chief Warrant Officer Alan Mack, whose helicopter was shot up on the previous attempt to land, volunteered to fly the team back into harm's way.
Another member of the team riding back into battle was Air Force Technical Sgt. John Chapman, whose job was to call in airstrikes.
Slabinski said Chapman was hit almost immediately by machine-gun fire after stepping off the helicopter.
"I can hear the snaps of bullets all around us, the snow kicking up, bullets hitting around us, so I know that there's quite a few enemy fighters out there," he said.
His SEALs were never able to advance after returning to the mountain. Slabinski said he tried to suppress the machine gun by tossing a grenade at the bunker. After the first one missed, Slabinski moved closer while his SEALs laid down covering fire to toss a second grenade.
But Slabinski's SEAL team continued to take punishing fire from the Al Qaeda fighters.
"When I look out at my team, I just get this feeling that they're just being torn apart," Slabinski said.
It was at this point, Slabinski ordered his team to fall back off the side of the mountain after another member of his team went down, shot in the leg. "We're down to three of us now, very low on ammunition," Slabinski recalled.
At this point, he said he couldn't see Roberts at all. Chapman, he said, was "no more than 10-15 feet away from me during this whole time."
However, he said, "He didn't move throughout this whole time. I crawled over to John, rolled over the top of John looking for some sign of life, but I didn't get any. No movement. No sound or anything from him."
The hasty retreat meant Chapman's body remained where he was shot by enemy fighters.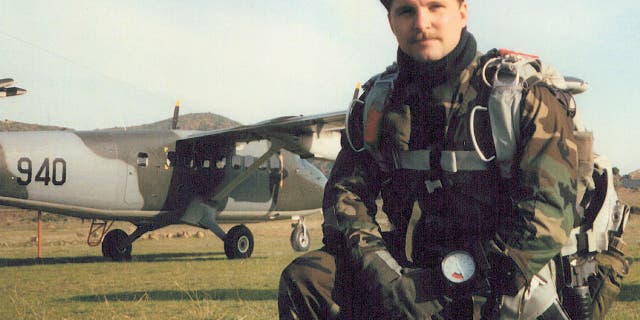 But over a decade later, drone footage obtained by the New York Times enhanced by new technology became available that appears to show a lone fighter still battling on the top of Takr Ghar. Special operations forces who have seen the video tell Fox News they now believe Chapman fought on after the SEAL team retreated.
When asked to respond to criticism that he left Chapman behind, Slabinski denied the accusations.
"I can tell you, we left no one behind. No one. What I saw, what I experienced, I know that clearly that we didn't leave anyone behind up there. I wasn't more than 20 to 30 feet away from where John was and that was my experience. But what I want people to focus on is that it's called Roberts Ridge now because we lost six other people up there. A total of seven," Slabinski said.
Asked if he thought Chapman survived after his team left the mountain, Slabinski replied: "That wasn't what I experienced. It wasn't what I saw."
A vivid account of the battle was first reported by Sean Naylor in Newsweek.
Chapman has also been approved for the Medal of Honor, but the White House has not yet made the announcement, according to officials.
Back on the mountain, the battle continued.
After pulling his team back from beyond enemy gun fire, Slabinski heard the rotor blades of a quick reaction force coming in to rescue his team, the same spot where two helicopters had already been shot.
"I can't get on my radio change frequencies quick enough to talk to them to tell them 'do not land on top before they get they themselves have another RPG [rocket-propelled grenade] hit the engine and then they crashed," Slabinski said.
Five Americans of the rescue team, including three Army Rangers, were killed.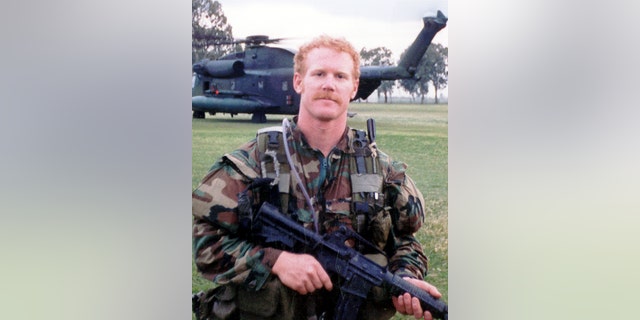 Asked why he couldn't warn the approaching helicopter fast enough, Slabinski said, "Our radios have a limited range on how far I can transmit."
Slabinski said he had his radio on a different frequency talking to an Air Force AC-130 gunship orbiting overhead and delivering close-air-support to his team after Chapman went down.
"By the time I got to the right frequency they had already gotten shot down," Slabinski said.
Asked if Chapman also deserved the Medal of Honor, Slabinski answered, "I think everyone that followed me up there that day is no less deserving of the award."
Pentagon officials tell Fox the Navy put Slabinski's Medal of Honor recommendation forward after hearing the Air Force nominated Chapman. The officer who ordered Slabinski's team to the top of the mountain, despite his requests to delay the mission, was Rear Adm. Tim Szymanski, currently the top SEAL officer.
Officials said Szymanski wanted Slabinski's prior award of a Navy Cross upgraded to the nation's highest award for valor.
Adding to the controversy, an interview Slabinski recorded in 2005 in which he describes shooting the corpse of an enemy combatant.
"Talk about funny stuff that we did. After I shot this dude in the head there was a guy that had his feet, just his feet sticking out, some little rudge or something over here. He was dead, but I mean, you know, I got nerves, I shot him 20 times in the legs and every time you kick him or shoot him, he would kick up, and you could see his body twitching and all that. It was like a game. Good therapy," Slabinski is heard saying on the audiotape published by Matthew Cole in "The Intercept."
Asked to explain his comments, Slabinski replied, "If you could hear the whole clip of that you would have heard, it was an enemy combatant. He was still actively engaging our forces that were only feet away from him."
Others say what they heard him describe was the equivalent of a war crime.
Slabinski claims his words were taken out of context.
Asked about another incident in 2007 during an operation in southern Afghanistan, where Slabinski was accused of ordering his men to bring a "head back on a platter," Slabinski denied ever acting inappropriately. The incident was investigated by the Navy.
"Every day for 26 years. Honor. Integrity. I did not waiver, not even for a moment," Slabinski said.
Slabinski said he has had to live with his decisions that day on Takur Ghar in 2002.
"Not a day goes by that I don't think of everyone there not just my team. Not a day. Those seven guys that we lost, all of us lost, they're sons, husbands, fathers, they had dreams," Slabinski said.
Asked if he had any regrets from his actions that day, Slabinski replied, "I don't have any regrets. I would have done everything exactly the same again."