Sen. Dick Durbin, D-Ill., said the Senate must act to reverse the unilateral decision made by Majority Leader Chuck Schumer, D-N.Y., to stop enforcing the dress code.
In a rare public disagreement with his party's leader, Durbin, the Democratic majority whip, said he is "concerned" about the relaxed standards, which critics say are an accommodation for Sen. John Fetterman, D-Pa., who despises suits in favor of loose-fitting shirts, hoodies and gym shorts.
"I'm concerned about it. You know, the senator in question from Pennsylvania is a personal friend," Durbin told SiriusXM host Steve Scully in a clip from "The Briefing with Steve Scully," which is set to air in full on Friday.
Schumer said Monday that staff for the chamber's sergeant at arms — the Senate's official clothes police — will no longer enforce a dress code on the Senate floor.
REPUBLICAN SENATORS SLAM RELAXED DRESS CODE, DEMAND SCHUMER REVERSE CHANGES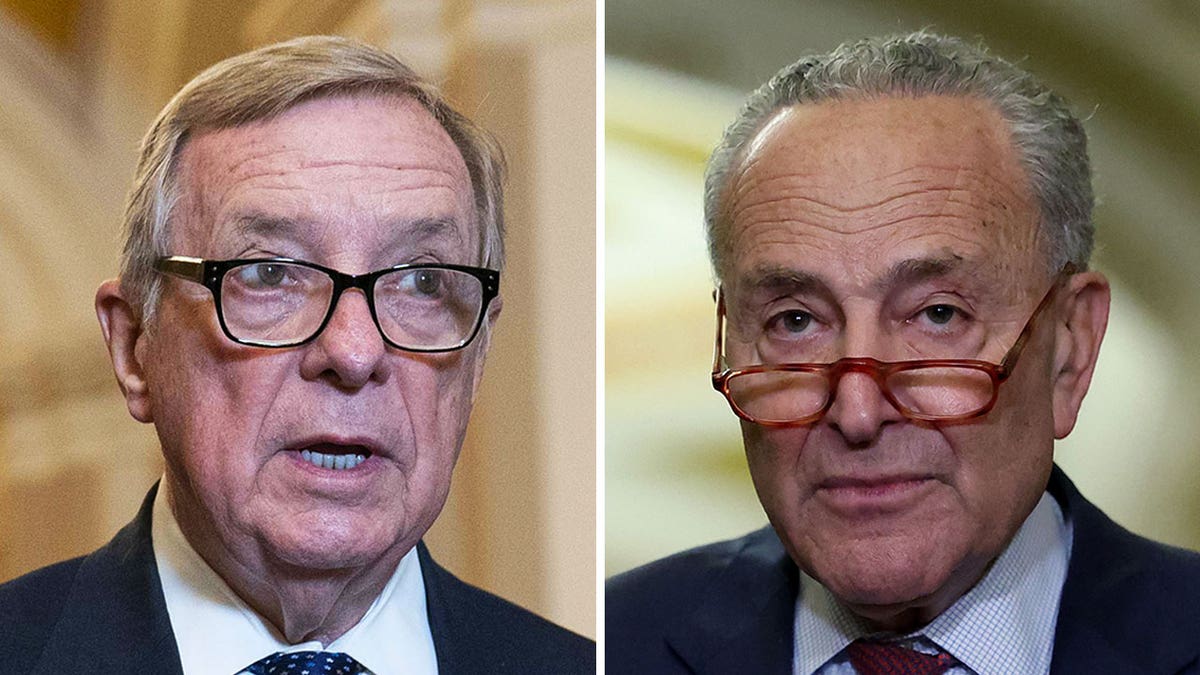 "There has been an informal dress code that was enforced," Schumer said in a statement. "Senators are able to choose what they wear on the Senate floor. I will continue to wear a suit."
Fetterman has celebrated the dress code change and mocked Republicans who are outraged that Schumer would change the Senate dress code.
"I think we need to have standards when it comes to what we're wearing on the floor of the Senate. And we're in the process of discussing that right now as to what those standards will be," Durbin said.
He went further and told Scully he "can't understand" what Schumer was thinking, before calling on the Senate to overrule the decision.
SUSAN COLLINS JOKES SHE WILL 'WEAR A BIKINI' TO THE SENATE WHILE SLAMMING DRESS CODE CHANGES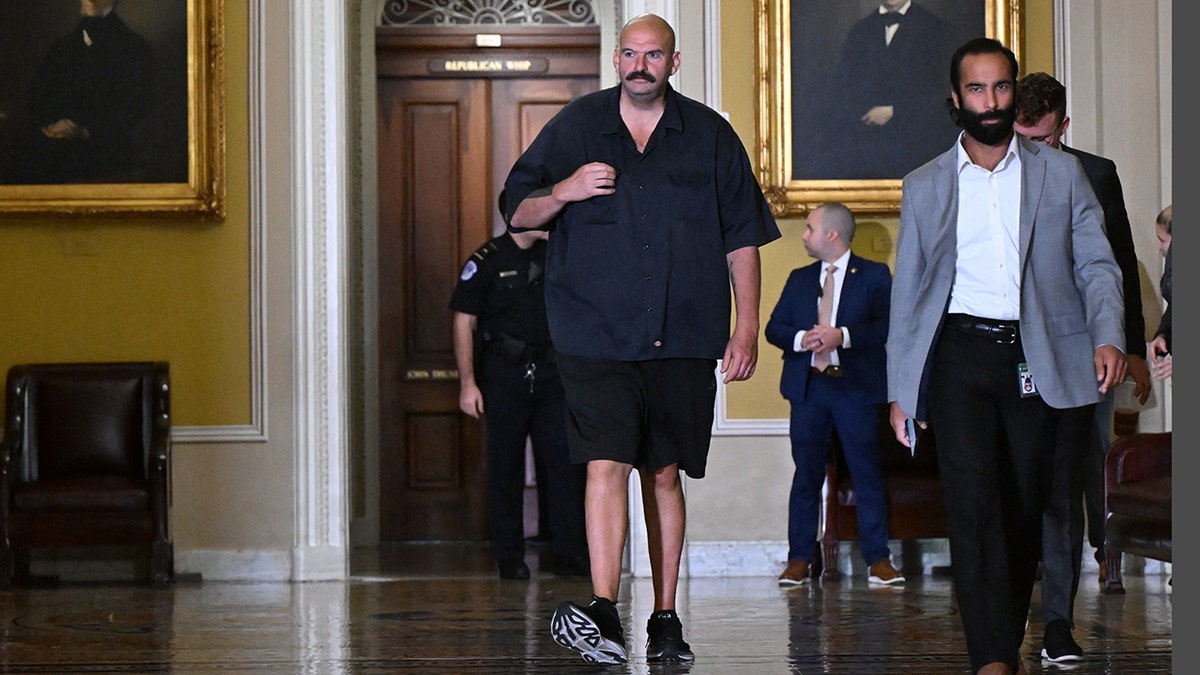 "I can't understand exactly what [Schumer] was thinking at that point," he said. "I want to give him the benefit of the doubt until I speak to him, but I think the Senate needs to act on this."
Durbin's remarks come after a group of 46 GOP senators sent a letter to Schumer demanding that he reverse course on the dress code.
The Republicans, led by Sen. Rick Scott of Florida, said that permitting casual dress on the Senate floor disrespects the institution.
"The Senate is a place of honor and tradition, and the Senate floor is where we conduct the business of the American people. It is where we debate the policies which impact every American family and, when necessary, it is where we must make the gravest decision imaginable — whether to send our fellow Americans into battle to defend the freedoms we all hold dear. The world watches us on that floor and we must protect the sanctity of that place at all costs," they wrote.
SENATE'S NEW RELAXED DRESS CODE COULD IMPACT CONFIDENCE, PRODUCTIVITY OF LAWMAKERS, EXPERT SAYS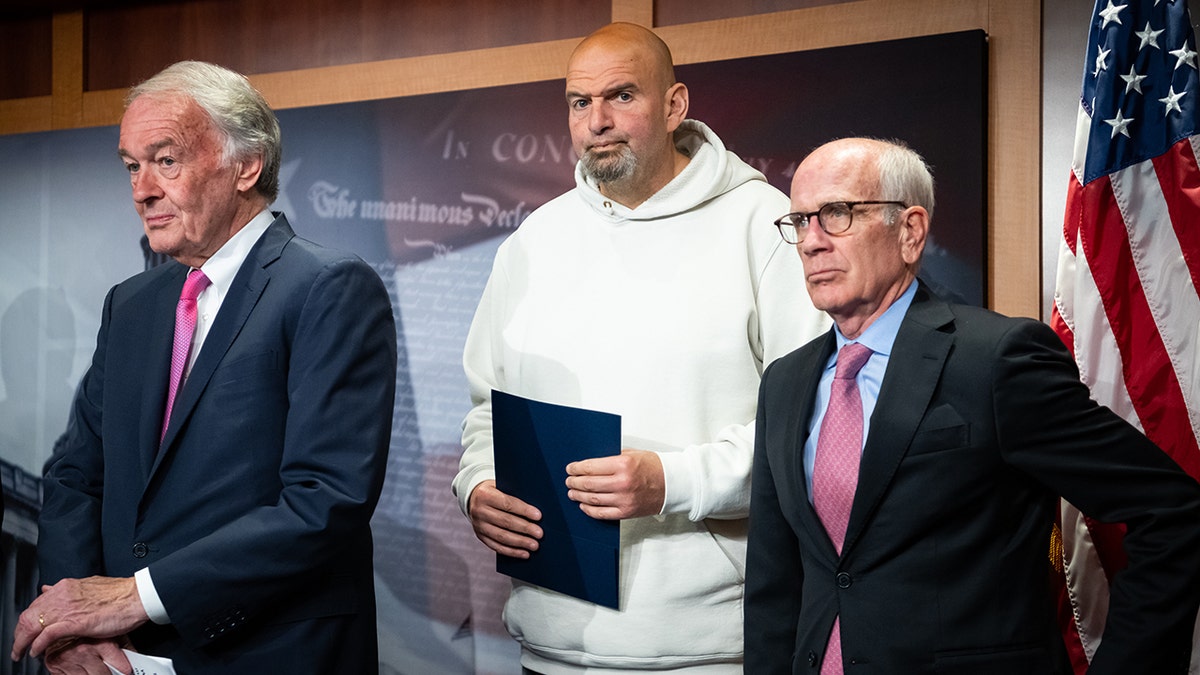 "Allowing casual clothing on the Senate floor disrespects the institution we serve and the American families we represent. We the undersigned members of the United States Senate write to express our supreme disappointment and resolute disapproval of your recent decision to abandon the Senate's longstanding dress code for members, and urge you to immediately reverse this misguided action."
The letter was signed by nearly every GOP senator except for Sens. Mike Braun, R-Ind.; Katie Britt, R-Ala.; and Josh Hawley, R-Mo.
CLICK HERE TO GET THE FOX NEWS APP
Fetterman told The Hill that America is "about freedom and choice" in comments applauding Schumer's decision.
"It's like Burger King 'You Rule' kind of thing," he said Tuesday.
The Associated Press contributed to this report.