The left turns on Bill Clinton, Biden over behavior toward women
In the wake of an outpouring of sexual misconduct allegations hitting the world of media and politics, the left is slowly but steadily turning on former President Bill Clinton -- and even former Vice President Joe Biden -- over their behavior toward women.
The former veep is taking some heat in liberal publications over past claims of inappropriate touching. The allegations against Clinton are far more serious and longstanding -- but while Clinton family allies brushed them off during the heated 2016 presidential race, liberal writers and commentators suddenly have gained an appetite for revisiting them.
CLINTON, BIDEN AND POLITICIANS' 'WOMEN PROBLEM'
"As gross and cynical and hypocritical as the right's 'what about Bill Clinton' stuff is, it's also true that Democrats and the center left are overdue for a real reckoning with the allegations against him," MSNBC host Chris Hayes tweeted Friday, touching off a series of columns from typically left-wing outlets.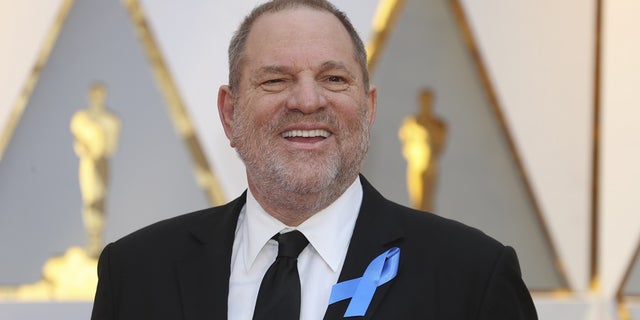 The shift comes amid an intense focus on sexual assault and harassment, with allegations rocking Hollywood and East Coast media circles -- including against producer Harvey Weinstein, actor Kevin Spacey, comedian Louis C.K., and MSNBC's Mark Halperin.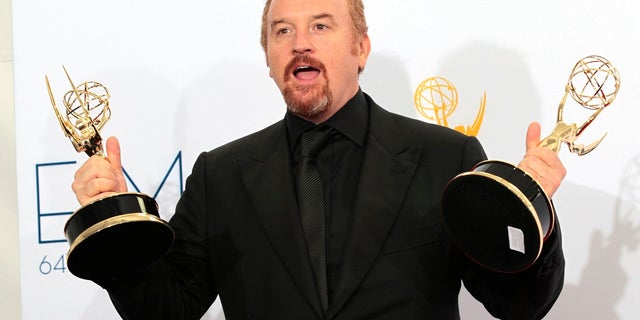 The allegations have also hit lawmakers in Washington and state capitals, with the most prominent claims centering on Alabama Republican Senate hopeful Roy Moore.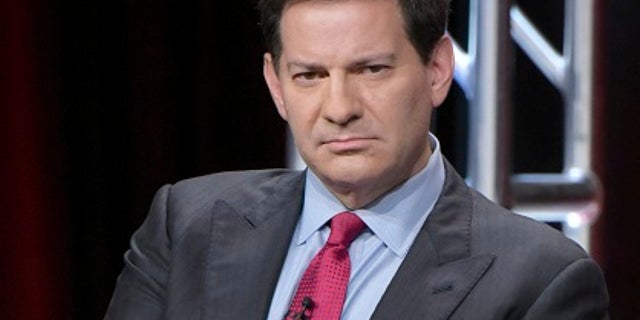 All this scrutiny has revived the question of how Bill Clinton was able to stay in office for two terms, then launch a post-presidential career as one of the highest-paid public speakers and most influential elder statesmen in the world.
SEX SCANDAL BOOMERANG: IS THE LEFT READY FOR A BILL CLINTON 'RECKONING'?
Juanita Broaddrick, who has long accused Clinton of rape and spoke out during the 2016 campaign, returned to the spotlight again this week when comedian Chelsea Handler tweeted about the allegations facing Moore.
JUANITA BRODDRICK SLAMS CHELSEA HANDLER: 'I WAS RAPED' BY BILL CLINTON
"Imagine being molested by an older man. Then that man denies ever doing it and then goes on and gets elected to United States senate. What kind of message does that sent to young girls everywhere? And men to all the men who abuse women?" Handler tweeted.
Broaddrick responded: "I can imagine. I was raped by the Arkansas AG who then becomes Governor & President and NBC held my interview explaining the rape until after his impeachment hearing. But I'm sure you don't want to go there."
But then something unusual happened. Handler told the Clinton accuser she believes her.
"I'm sorry I'm just seeing this, @atensnut. You are right and I apologize to you for not knowing your story. Democrats along with Republicans and the rest of the worlds's political parties all need to do better and respect the firsthand accounts of victims. I believe you."
Broaddrick has alleged that Bill Clinton raped her in April 1977 and that Hillary Clinton intimidated her in an effort to keep her silent. Broaddrick gave an interview to NBC in 1999 but the network did not air her account until Clinton's impeachment process concluded with an acquittal.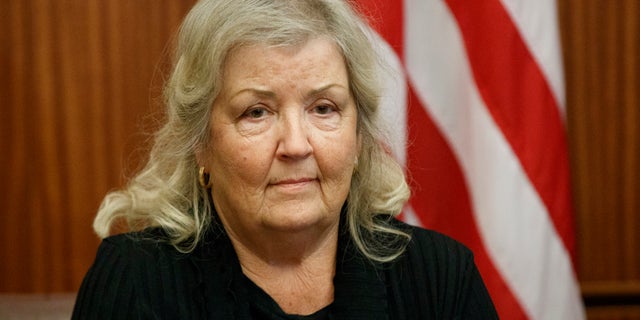 During the 1990s, liberals defended Clinton against the allegations, and Hillary Clinton famously called it a "vast right-wing conspiracy." Clinton was accused by multiple other women, including Paula Jones, of sexual misconduct.
New York Times liberal columnist Michelle Goldberg wrote this week that she also believes Broaddrick and that "Democrats are guilty of apologizing for Clinton when they shouldn't have."
"It's fair to conclude that because of Broaddrick's allegations, Bill Clinton no longer has a place in decent society," Goldberg wrote.
The New York Times published a news story as well on the potential double-standard over Clinton, noting that liberals say "it may be time to rethink their defense of the 42nd president."
And Vox published a column titled "Bill Clinton should have resigned." Author Matthew Yglesias wrote that what Clinton "did to Monica Lewinsky was wrong," and that "he should have paid the price."
"Had he resigned in shame, we all might have made a collective cultural and political decision that a person caught leveraging power over women in inappropriate ways ought to be fired," Yglesias wrote. "Instead, we lost nearly two decades.
A spokesperson for Bill Clinton did not immediately respond to Fox News' request for comment. He had denied Broaddrick's allegations through a lawyer in the '90s.
Then there's Biden. While the former vice president does not face the kind of allegations against Bill Clinton, he's faced criticism over photos showing him with his hands on women -- including an infamous picture of him holding the shoulders of former Defense Secretary Ash Carter's wife, with his face close to her ear and hair.
This month, Biden said he would not rule out a presidential run in 2020. But now, some liberals are questioning whether Biden would be fit to be a 2020 presidential candidate in "these times."
Columns in both the Huffington Post and the Daily Beast this week call Biden "a terrible idea" for 2020.
"Biden is the wrong guy to bear the standard of any party purporting to speak for the victims of unaccountable power," Huffington Post Washington Bureau Chief Amanda Terkel wrote.
"This isn't just based on whispers or rumors; there are so many photos and clips of Biden looming over, or massaging, or gently nuzzling, or whispering to, or kissing women and girls who don't seem all that into it," the Daily Beast's Erin Gloria Ryan wrote. "Right now, a society grappling with men, power, sexual exploitation, and consent does not need Joe Biden's highlight reel playing alongside Rep. Jackie Speier's pledge to fight sexual harassment on the Hill."
A spokesperson for Biden did not immediately respond to Fox News' request for comment.
This week, Rep. Jackie Speier, D-Calif., testified that at least two sitting members of Congress – one from each party – have been the subjects of rampant sexual harassment complaints.
LAWMAKERS CALL OUT COLLEAGUES, ACCUSE THEM OF SEXUAL HARASSMENT
Without naming names, Speier said she'd heard stories of victims having their "private parts grabbed on the House floor."
Speier said Wednesday that she is barred from identifying one lawmaker because of a nondisclosure agreement, and said she won't name the other because the victim asked her not to.
"Name them," Sen. Lindsey Graham, R-S.C., said Wednesday. "Just get it out. Lay it out. Change the rules so people can come to work without being harassed. Those who do these things need to be held accountable."
Earlier this month, House Speaker Paul Ryan, R-Wis., called for lawmakers and their staffs to complete a mandatory sexual harassment training.
The problem is bipartisan. Though Moore denies the claims, the Senate GOP candidate is currently being accused of sexually assaulting or making unwanted advances toward teenage girls when he was in his 30s. President Trump last year also grappled with the release of a decade-old Access Hollywood tape that showed him making lewd remarks about women.
As he downplayed those remarks, he invited Bill Clinton's accusers to a press conference ahead of the second general election debate in St. Louis, Mo.
Fox News' Barnini Chakraborty, Howard Kurtz and Brian Flood contributed to this report.