Texas Gov. Perry to court gun manufacturers in Connecticut, New York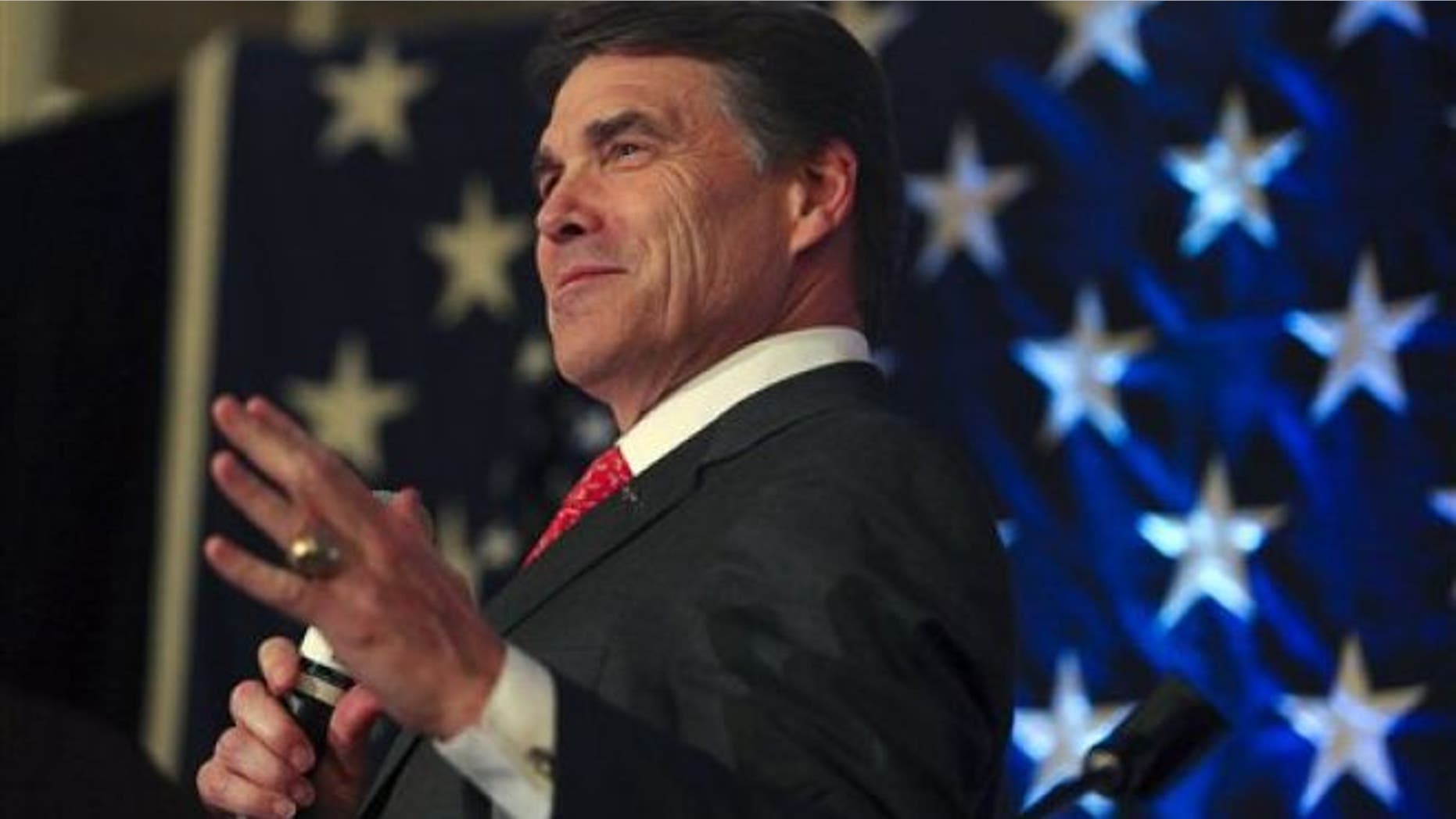 Texas Gov. Rick Perry will travel to Connecticut and New York this week to meet with gun manufacturers in concerted effort to convince them to set up shop in the Lone Star State.
Perry will tour gun manufacturer facilities and other businesses, including Connecticut's Mossberg & Sons and Colt's Manufacturing, one of the nation's oldest gun manufacturers, the Hartford Courant reported.
A number of gun makers in Connecticut have said they are looking into leaving after the state passed some of the toughest gun laws in the country, a response to last year's massacre at Sandy Hook Elementary School in Newtown in which 20 children and six educators were gunned down.
Perry spokeswoman Lucy Nashed told the Connecticut Post the governor plans to court gun manufacturers and other businesses by pitching Texas as a business-friendly environment.
"There are some firearm companies that are looking to make a move since the Connecticut Legislature passed some more regulations on the industry," Nashed told the paper. "We've been reaching out to them via letters and the governor's talked on the phone to some of them. This is something he's been doing for a long time -- talking to companies in different states."
Dennis Veilleux, CEO and president of Colt's Manufacturing Company, said he welcomes Perry's visit Monday morning.
"While we have been proud to call Connecticut home for 175 years, as we look to future growth we have a responsibility to consider all options that ensure we remain competitive and meet the needs and expectations of our customers," Veilleux said.
In March, Veilleux closed down his Connecticut factory for a day and bused 400 of his workers to the state Capitol in Hartford so they could personally urge lawmakers not to pass gun control legislation that they say could risk their livelihoods.
Ahead of Perry's trip, TexasOne, a private-public partnership that provides marketing services for the state, launched an ad campaign in Connecticut and New York radio and television markets that touts Texas' job creation climate.
In a radio ad that will play in New York City and Albany, Perry encourages business owners to consider Texas because the state has "no state income tax, fair and predictable regulations, and lawsuit reforms that keep trial lawyers out of your pockets."
The Associated Press contributed to this report.
Click here for more from CTPost.com.