Terror Plots Against U.S. at Record High, Department of Homeland Security Says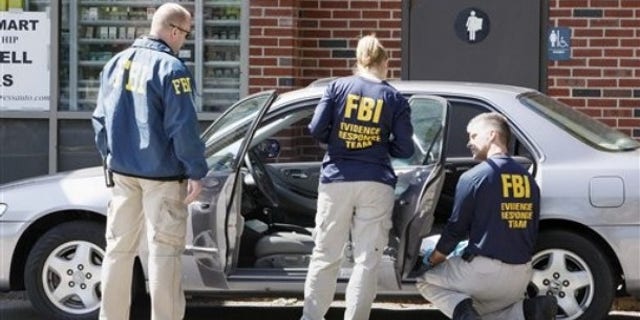 The number and pace of attempted terror attacks against the U.S. are at a record high, surpassing the number of attempts during any other one-year period, the Department of Homeland Security said in a recent memo.
In an alarming DHS intelligence report dated May 21, the department said terrorists will plot attacks against the U.S. with "increased frequency" and that groups like Al Qaeda in the Arabian Peninsula have "expanded their focus" to target Americans.
"We have to operate under the premise that other operatives are in the country and could advance plotting with little or no warning," reads the memo, which was first reported by ABC News.
The three-page report, which comes just weeks after a failed car bombing in New York's Times Square, also reads: "Recent attempted attacks and plots in the United States progressed to an advanced stage largely because of these groups' ability to use operatives that have access and familiarity with the U.S. and their employment of new and varied attack plans."
Faisal Shahzad, a 30-year-old Pakistani-American, was arrested and charged with an act of terrorism and attempted use of a weapon of mass destruction in the May 1 Times Square bomb plot.
Shahzad admitted he received training in making fertilizer-based IEDs in his native Pakistan in the five months he was there before he returned to the U.S. in February.
His arrest came three months after Afghan national Najibullah Zazi pleaded guilty to planning an attack on New York's subway system and five months after Nigerian Umar Farouk Abdulmutallab allegedly tried to blow up a Detroit-bound Northwest Airlines flight on Christmas Eve.
The document, which references all three terror attempts, also said U.S. officials "lack insights in specific details, timing and intended targets."
"Over the past year Secretary Napolitano has repeatedly warned that the terrorist threat facing our nation continues to evolve," a DHS official told Fox News on Thursday. "The failed Times Square bombing is but one of a series of reminders that there are those -- both from within the United States and abroad -- who are motivated by extreme ideological beliefs and are willing to carry out acts of violence against our people and our communities."
The official said the department is focusing on improving and expanding prevention capabilities in part by "empowering state and local law enforcement with intelligence regarding the threats facing our communities, providing them training so that they are better able to recognize behaviors associated with those threats and giving them the resources that enable them to more effectively police their communities and help defend against future attacks."
Fox News' Mike Levine contributed to this report