Talk about job lock! Hiring slumps again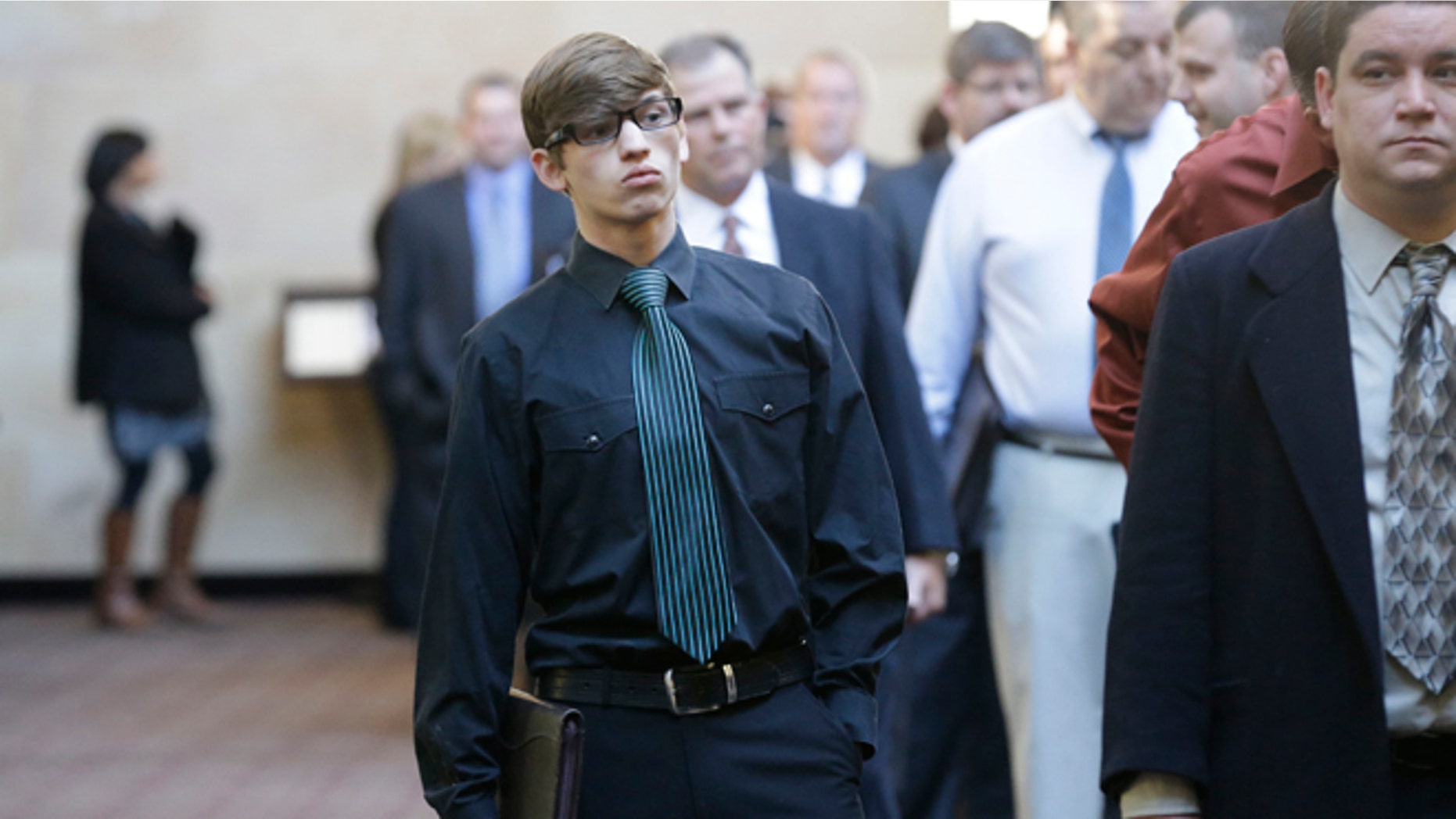 **Want FOX News First in your inbox every day? Sign up here.**
Buzz Cut:
• Talk about job lock! Hiring slumps again
• Peters shows when Obama brings the bacon
• Pryor breaks with Dems on minimum wage
• Udall on the rocks
• Another satisfied customer of the Al Czervik Charm School
TALK ABOUT JOB LOCK! HIRING SLUMPS AGAIN
For the second straight month, U.S. hiring was alarmingly low, this time skidding to 115,000 new jobs in January. That's only about half of what the economy needs to add each month to keep pace with population growth. The topline unemployment number actually dropped a tenth of a point to 6.6 percent, but that's because overall workforce participation fell again. The report shows another 90,000 people left the job market altogether. The sour statistics come on the heels of a similarly stinky report for December and at the very moment Obama Democrats are singing the praises of a smaller American workforce. The left is arguing in favor of fewer workers in the  wake of a Congressional Budget Office report that shows the labor pool shrinking by what amounts to more than 2 million workers as Americans opt against full-time employment in order to be eligible for free or subsidized health insurance. Are these reports symptoms of ObamaCare or just a perennially weak economy? That's the debate today, and neither side is particularly flattering for the party in power.
["A ten-year survey of millennials reveals that almost one in four (22.6%) 26-year-olds are still living with their parents." Breitbart has the deets]
Reid recalcitrant - Senate Majority Leader Harry Reid and Senate Republicans remain at impasse over long-term unemployment benefits. Reid is still not allowing any amendments to his measure to resume federal welfare payments to those jobless Americans who have exhausted their state unemployment benefits. Reid twice failed to hit 60 vote thresholds needed to advance the bill Thursday as Republicans continue to refuse to cooperate unless Reid allows them to offer amendments. More.
ADMINISTRATION WEIGHS YET ANOTHER OBAMACARE DELAY
Fox News: "Following a string of setbacks, the Obama administration reportedly is considering yet another extension of existing individual health insurance policies in an effort to smooth the transition to the federal exchanges under the Affordable Care Act… a spokeswoman for the Department of Health and Human Services, said the administration was "continuing to examine all sorts of ways to provide consumers with more choices and to smooth the transition as we implement the law."… Now the administration is considering adding more years to this extension to avoid another wave of problems if rates on the exchange climb too high and people are left without an affordable coverage option. Health insurers are supposed to submit by May the rates they want to charge on the exchanges next year."
[Daily Caller: "AOL CEO Tim Armstrong during an appearance on CNBC Thursday revealed that Obamacare is costing the company $7.1 million. 'Obamacare is an additional $7.1 million expense for us as a company,' Armstrong said. 'So we have to decide whether or not to pass that expense on to employees or whether to cut other benefits.''']
PETERS SHOWS WHEN OBAMA BRINGS THE BACON
President Obama will be in East Lansing, Mich. today to sign the $1 trillion farm bill, which includes welfare extensions and corporate goodies. Alongside him will be Rep. Gary Peters, D-Mich. That's despite polls showing Peters struggling in his bid to replace retiring Sen. Carl Levin, D-Mich. The Hill explains: "…Peters will need strong turnout in the metro Detroit region, his home base, to win – and that means high African-American turnout, which Obama can help with… Michigan Secretary of State Terri Lynn Land (R), Peters' likely opponent, has led in the last three public polls of the race."
[What's in a farm bill? The WaPo offered a handy compendium of criticism of the giant spending measure, complete with a sweet pie chart.]
CONSERVATIVE APPLICATIONS STILL STALLED AT IRS
National Review: "Tea Party Patriots may have raised over $2 million last year, but the group is still awaiting a verdict from the Internal Revenue Service on its tax-exempt status. Jenny Beth Martin, the group's president, says Tea Party Patriots filed an application seeking tax exemption in 2010 and, more than three years later, it remains in limbo. In the wake of the targeting scandal that roiled the IRS last May, the agency took steps to fast-track applications that had languished for months and even years. It sent some groups, including Tea Party Patriots, letters offering to approve their applications quickly if they agreed to keep their 'political activity' below 40 percent of the groups' work; in the regular approval process, IRS agents use a limit of 50 percent. The process was optional, and Tea Party Patriots turned down the IRS's offer. 'Because we were targeted, we were going to be held to a different standard,' Martin says."
Nothing is over - Breitbart : "'This scandal is not over,' said Washington Attorney Cleta Mitchell, who's representing about a dozen of the targeted tea party groups. She rattled off a number of criminal offenses that have been committed in what she called, 'this very ugly episode': 'The lying has not stopped. There are lies upon lies in this ugly episode. The Commissioner of the IRS lied to Congress in March 2012 when he said there was absolutely no targeting', Mitchell declared,… 'the Department of Justice refuses to investigate who it was that was responsible for releasing confidential tax information of Koch Industries to the president's Economic Advisor who in turn, released it to the press. Or who released the National Organization of Marriage's tax return? I represent NOM - we sued the IRS to try to get to the bottom of why our confidential tax information was made available to our political opponents. Where's the FBI in investigating?....That is a criminal offense! It is a criminal offense also for the IRS to release the confidential donors of the Texas Public Policy Foundation and the Republican governor's Public Policy Council."
ADMINISTRATION EASES RESTRICTIONS ON ASYLUM SEEKERS WITH TERROR TIES
Fox News: "The Obama administration has unilaterally eased restrictions on asylum seekers with loose or incidental ties to terror and insurgent groups, in a move one senator called 'deeply alarming.' The change, approved by Homeland Security Secretary Jeh Johnson and Secretary of State John Kerry, was announced Wednesday in the Federal Register. It would allow some individuals who provided 'limited material support' to terror groups to be considered for entry into the U.S. Supporters of the change, including Sen. Patrick Leahy, D-Vt., argued that the current ban on anyone who has ever aided terrorists has unfairly blocked thousands of refugees… But critics say despite the good intentions, the change raises security concerns… '[I]t is…deeply alarming that the Obama administration would move unilaterally to relax admissions standards for asylum seekers and potentially numerous other applicants for admission who have possible connections to insurgent or terrorist groups,' Sen. Jeff Sessions, R-Ala., said in a statement on Thursday. "We need to tighten security standards for asylum, not relax them even further.'"

Boehner drops immigration push - House Speaker John Boehner told reporters that many House Republicans do not trust the Obama administration to adequately enforce border security making it too hard to move any measure forward. Fox News has more on Boehner's decision to shelve the controversial topic for the year.
A saint he ain't - "You know, Mother Teresa is a saint now, but if Congress wanted to make her a saint, and attach that to the debt ceiling, we probably couldn't get 218 votes for it."—House Speaker John Boehner to reporters Thursday.
[Gallup's latestsurvey shows the GOP is making meaningful gains among Hispanics in Texas. While most Hispanics lean Democratic the poll finds the Lone Star state is likely to stay red.]
BUGGED CALL EMBARASSES TOP U.S. DIPLOMAT
America's top diplomat to Europe, Victoria Nuland, has apologized to her counterparts in the European Union shortly after someone posted online a secretly recorded phone conversation in which she lays out U.S. strategy for shaping the outcome of a popular revolt in Ukraine. In the bugged call, Nuland told the U.S. ambassador to Ukraine, "f—k the E.U." A State Department spokeswoman did not dispute the authenticity of the recording. The release comes in the wake of the Obama administration having to apologize to European leaders for bugging their telephone calls, making it harder to cry foul over the eavesdropping.  Nuland came to fame as a State Department spokeswoman for using doctored talking points about an attack by Islamist militants in Benghazi, Libya. – Watch Fox: Chief Intelligence Correspondent Catherine Herridge examines the charges of Russian spying and the implications leaker Edward Snowden may now be causing.
Twitter takes on government data requests - WaPo: "Twitter said Thursday that it is pressing the Justice Department for permission to disclose more information about government data requests on its customers. The company said that if it does not get approval, it will consider taking legal action to tell the public more specifically how many court orders and subpoenas it receives from the National Security Agency and other law enforcement authorities."
[The Foreign Intelligence Surveillance Court approved President Obama's changes to the National Security Agency's domestic spy program that collects records on virtually all U.S. phone calls.]
FOX NEWS SUNDAY: INSECURITY IN SYRIA
Host Chris Wallace welcomes Sen. Roy Blunt, R-Mo., and Sen. Ben Cardin, D-Md., to get their take on the latest news on ObamaCare. Plus, House Homeland Security Committee Chairman  Michael McCaul, R-Texas, and Rep. Adam Schiff, D-Calif. will discuss the deteriorating situation in Syria.  "Fox News Sunday with Chris Wallace" airs at 2 p.m. and 6 p.m. ET on Fox News. Check local listings for air times in your area.
Work gets job - Foreign Policy: "Bob Work …the chief executive officer of the Center for a New American Security, will be nominated by the White House as the new deputy secretary of defense…"
WITH YOUR SECOND CUP OF COFFEE...
National Journal Political Editor Josh Kraushaar explains The Most Divided Congress Ever: "As the Democratic Party shifts leftward without much resistance, Republicans are fighting a war for the soul of their party… Welcome to today's Congress, which in 2013 was more polarized than any Congress since National Journal began calculating its ratings in 1982. For the fourth straight year, no Senate Democrat was more conservative than a Senate Republican—and no Senate Republican was more liberal than a Senate Democrat. In the House, only two Democrats were more conservative than a Republican—and only two Republicans were more liberal than a Democrat."
Got a TIP from the RIGHT or LEFT? Email FoxNewsFirst@FOXNEWS.COM
POLL CHECK
Real Clear Politics Averages
Obama Job Approval: Approve –  43.0 percent//Disapprove – 51.8 percent
Direction of Country: Right Direction – 29.0 percent//Wrong Track – 63.3 percent
Generic Congressional Ballot:  Democrats – 40.5 percent// Republicans 42.0 percent
PRYOR BREAKS WITH DEMS ON MINIMUM WAGE
Bloomberg: 'Senator Mark Pryor, whose home state of Arkansas is headquarters of Wal-Mart Stores Inc. (WMT), says he will oppose raising the minimum wage. 'I know $10.10 still isn't a whole lot of money, but I think it's too much, too fast,' Pryor, who is seeking a third Senate term, said in an interview at the Capitol. 'I'm not supportive of that.'"
UDALL ON THE ROCKS
Democrat Sen. Mark Udall is in trouble. The Colorado Democrat, previously thought to be safe, appears increasingly vulnerable in a new Quinnipiac University  poll of registered state voters showing him ahead of his potential Republican challengers by as little as 2 percent. Udall has a slim 43 percent to 41 percent lead over both Republican state Sen. Randy Baumgartner and state Rep. Amy Stephens. Udall's lead over 2010 GOP Senate Ken Buck is just 3 points. More worrisome for Udall: the same poll shows incumbent Gov. John Hickenlooper, D-Colo. holding a comfortable lead over the GOP field in the Rocky Mountain state. Udall underperforming the state's more moderate Democratic governor is a sign that Udall has problems beyond a diminished Democratic brand.
Downhill run for Hillary - Quinnipiac's survey shows Colorado voters cooling in their support of 2016 Democratic frontrunner Hillary Clinton. Clinton is bested in hypothetical Colorado matchups by Sen. Rand Paul, R-Ky., and Rep. Paul Ryan, R-Wis. Not so much for Gov. Chris Christie, R-N.J. Christie dropped from a 8 percent November lead over Clinton to a statistical tie.
Pick six: Rocky Mountain high - Republicans need to gain six Senate seats to win control of the upper chamber. Which six Democrat-held seats are the most vulnerable? The current consensus among Fox News First readers: Arkansas, Montana, Louisiana, South Dakota, North Carolina and Alaska. But reader Dale Southworth of Denver says the new Quinnipiac poll argues that Colorado deserves a place on the list. "Senator Mark Udall is not so bullet-proof as once considered…. his approval rating is only 45% among Coloradans and Obama's is a scant 36%."
Share your top six picks. Email them – just your top six, please – to FOXNEWSFIRST@FOXNEWS.COM or tweet @cstirewalt.
KENTUCKY SENATE CANDIDATES EVEN LESS POPULAR THAN OBAMA
Kentuckians sound none too happy with the offerings in the commonwealth's Senate race. Incumbent Republican Sen. Mitch McConnell scored just a 27 percent favorability rating with Kentucky voters in the latest Bluegrass Poll from the Lexington Herald-Leader, The [Louisville] Courier-Journal, WKYT and WHAS. Presumptive Democratic nominee Alison Lundergan Grimes did even worse, carding a 26 percent favorability rating. McConnell's leading primary challenger, businessman Matt Bevin, showed up with a favorability rating of just 10 percent. President Obama's puny 34 percent job-approval rating in the state looks almost robust compared to Kentuckians' estimation of their Senate candidates.

Horse race - McConnell easily bests Bevin in the primary matchup, leading by 26 points in the poll. In head-to-head matchups with Grimes, both McConnell and Bevin trail the Democratic secretary of state, McConnell by 4 points and Bevin by 5 points.
From Team McConnell – "We're very comfortable about where this race stands and extremely confident that Senator McConnell will earn the votes of Kentuckians this Fall. The contrast between Mitch McConnell's conservative accomplishments for Kentucky and Alison Lundergan Grimes's alliance with President Obama's agenda of Obamacare and the war on coal will become very clear to everyone over the next nine months." – Campaign spokeswoman Allison Moore.
POLL SHOWS DEMS WILTING IN MIDTERM HEAT
Top GOP political action group American Crossroads shared new polls from five competitive Senate races with Politico and found only one where Democrats still hold the advantage.
Data dump - Alaska: Sen. Mark Begich, D-Alaska holds a 41 percent approval rating and trails the two leading Republican contenders by at least 6 points. // Arkansas: Rep. Tom Cotton, R-Ark.,42 percent, Sen. Mark Pryor, D-Ark., 36 percent.// Louisiana: Rep. Bill Cassidy, R-La., 44 percent, Sen. Mary Landrieu, D-La., 44 percent. // Michigan:Republican Terry Lynn Land 42 percent, Rep. Gary Peters, 37 percent. //  Montana: Republican Rep. Steve Daines holds a significant advantage over all Democrats //New Hampshire: Sen. Jeanne Shaheen, 40 percent, likely Republican opponent Scott Brown 35 percent//North Carolina: Sen. Kay Hagan 44 percent, Republican Thom Tillis 44 percent, and Hagan bests Republican Mark Harris 44 percent to 40 percent.
BAUCUS REPLACEMENT ANNOUCED TODAY
Washington Examiner: "The Senate as expected overwhelmingly confirmed longtime Sen. Max Baucus [D-Mont.] to be ambassador to China on Thursday, amping up speculation on who will replace him and creating a power shift at the committee level… Montana's Democratic Gov. Steve Bullock will appoint a replacement to fill out Baucus' term. But with Lt. Gov. John Walsh [D-Mont.] already running for Senate, there isn't a clear frontrunner. The governor has scheduled a news conference for [today]."

THE LIE HEARD 'ROUND THE WORLD
Tampa Bay Times: "Americans for Prosperity is spending a combined $400,000 for new ads against [Reps. Joe Garcia D-Fla. and Alan Grayson, D-Fla.]. The bulk is being spent on the ad against Garcia, which plays on the 'Lie of the Year.''' From Gayson's ad: "President Obama told the 'lie of the year'…and Congressman Grayson backed him up…tell him there's nothing to love about losing your insurance or your doctor."
SINK TRIES TO PAINT JOLLY AS AN EXTREMIST
Democratic senate hopeful Alex Sink is trying to paint Republican David Jolly as an extremist in a new ad. The attack uses clips from a recent debate saying, "lobbyist David Jolly is too extreme for Pinellas County."
CARVILLE COMES TO FOX
Veteran Democratic strategist James Carville has been hired as a Fox News contributor. The longtime Clinton family political adviser will join the network to provide political commentary. Bill Shine, executive vice president of programming, announced the move on Thursday. "James' successful and storied career in politics over several decades is an enormous asset to Fox News," Shine said. "We are privileged to have him lend his breadth of experience, wit and dynamic perspective on the network." Carville helped lead Bill Clinton's successful 1992 presidential campaign and has continued to serve as a political adviser to the Clinton family.
["If [Hillary Clinton] gave [Barack Obama] one of her cojones, they'd both have two." – James Carville in a 2008 interview with Newsweek's Eleanor Clift.]
#mediabuzz: LATE NIGHT SHAKEUP
Howard Kurtz welcomes "The Real Story" anchor Gretchen Carlson to discuss online attacks on women. Ric Grenell, Bill Press and Joe Concha will also join Howie to talk about the latest in media news. Television critic Adam Buckman will consider what the end  Jay Leno's reign as host of "The Tonight show" means for the future of late night TV. Watch "#mediabuzz" Sunday at 11 a.m. ET, with a second airing at 5 p.m.
["The worst thing about losing this job? I'm no longer covered by NBC, I have to sign up for ObamaCare" –Jay Leno, hosting his final "Tonight Show" Thursday]
ANOTHER SATISFIED CUSTOMER OF THE AL CZERVIK CHARM SCHOOL
"If I blindfolded someone and took him at 2 o'clock in the morning into the airport in Hong Kong and said, 'Where do you think you are?' he'd say, 'This must be America, it's a modern airport.' If I took him blindfolded and took you to LaGuardia Airport in New York, you must think, 'I must be in some Third World country.' I'm not joking!" –Vice President Joe Biden in a speech calling for increased spending on transportation.
He thinks he can, he thinks he can… - Biden told CNN that he was still weighing a possible presidential run despite polls showing him lagging 2016 Democratic frontrunner Hillary Clinton by about 60 points. Biden said he'd make his decision based on his estimation of the qualifications of the Democrats running: "That doesn't mean I'm the only guy that can do it. But if no one else, I think, can, and I think I can, then I'd run. If I don't, I won't."
AND NOW, A WORD FROM CHARLES…
"It is a scandal that out of all the 10,000 lawyers who worked in the Department of Justice they have to pick one who is a contributor to Barack Obama as the one who would lead this investigation [into the IRS targeting conservative groups] of which the president, who could be a target in some way, has already declared to contain 'not a smidgeon of corruption.'  That's a farce." –Charles Krauthammer on "Special Report with Bret Baier"
Chris Stirewalt is digital politics editor for Fox News. Want FOX News First in your inbox every day? Sign up here. To catch Chris live online daily at 11:30 a.m. ET, click here.