Supreme Court Sides With White Firefighters in Discrimination Case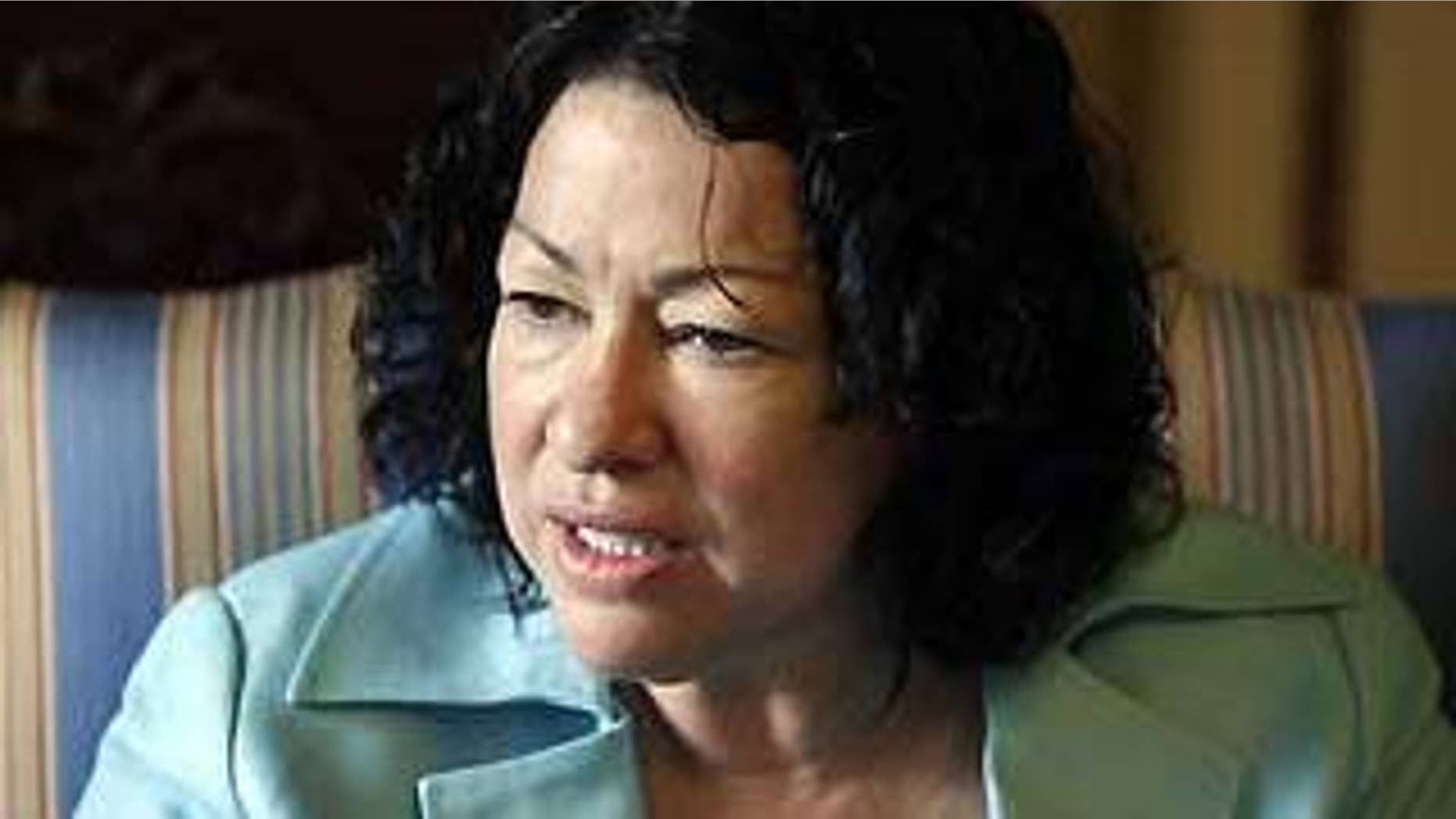 The Supreme Court ruled Monday that a group of white firefighters in Connecticut were unfairly denied promotions because of their race, reversing a decision endorsed by high court nominee Sonia Sotomayor.
The 5-4 ruling poses a potential complication to Sotomayor's nomination, with confirmation hearings set to start in July. Already, supporters and critics of Sotomayor are seizing on the decision in an effort to defend their stance.
In the high-profile, controversial case, white firefighters in New Haven, Conn., argued they were discriminated against when the city tossed out the results of a promotion exam because too few minorities scored high enough on it.
Justice Anthony Kennedy authored the opinion in favor of Frank Ricci and his fellow firefighters who sued the city of New Haven.
"The city's action in discarding the tests violated (federal law)," the Supreme Court majority wrote Monday, adding that the city's "race-based rejection of the test results" could not be justified.
The city argued its action was prompted by concern that disgruntled black firefighters would sue. But that reasoning didn't hold sway with the court's majority.
"Fear of litigation alone cannot justify the city's reliance of race to the detriment of individuals who passed the examinations and qualified for promotions," the court ruled.
This decision, like many of the close cases before the high court, divided along its familiar ideological lines. Kennedy was joined by the four conservatives on the court in issuing the majority decision.
The court's more liberal members joined Justice Ruth Bader Ginsburg's dissent which she read from the bench. "The white firefighters who scored high on New Haven's promotional exams understandably attract the court's sympathy," she said. "But they had no vested right to promotion."
The firefighters are expected to hold a press conference Monday afternoon in New Haven.
The 20 firefighters - 19 white and one Hispanic - who were denied promotions claimed city officials discriminated against them because they were more concerned about potential complaints of Civil Rights Act violations than their performance on advancement exams. The white firefighters argued discrimination is discrimination no matter what color it takes, and therefore, the city did violate the Civil Rights Act in not promoting them.
Sotomayor was one of three appeals court judges who earlier ruled that New Haven officials acted properly.
The reversal could be used as ammunition by some senators who don't want to see Sotomayor confirmed. Lawmakers on Capitol Hill swiftly issued statements on the ruling Monday and scheduled media appearances to discuss it.
Rep. Lamar Smith, R-Texas, ranking Republican on the House Judiciary Committee, applauded the decision and suggested trouble ahead for Sotomayor.
"The Supreme Court today reminded all courts and governments that equal justice under the law means refusing to tip the scale in favor of one race over another," he said in a written statement.
"The Senate Judiciary Committee should carefully examine Judge Sotomayor's role in the Second Circuit's opinion on this case. Discrimination and racial preferences have no place in our courts, let alone on the highest court in the land."
But Senate Judiciary Committee Chairman Patrick Leahy, D-Vt., said "it would be wrong" to use the decision to criticize Sotomayor and that her panel's decision exhibited "judicial restraint."
He said the Supreme Court's ruling is "likely to result in cutbacks on important protections for American families."
"This is a cramped decision that threatens to erode these protections and to harm the efforts of state and local governments that want to build the most qualified workforces," Leahy said in a statement.
Sotomayor's views on race have been the focal point of criticism as she seeks a lifetime appointment to the highest court in the land. She has also been scrutinized for her statement outside the court that a "wise, Latina woman" would come to better conclusions more often than a white man.
Sotomayor's confirmation hearing is currently scheduled to begin on July 13. Senate Minority Leader Mitch McConnell told "FOX News Sunday" that her nomination must have a full airing before a vote, and that could mean delaying the hearing scheduled by Democratic senators, a scenario that is unlikely to happen.
"Just a day or so ago, we discovered that there are 300 boxes of additional material that has just been discovered from her time working with the Puerto Rican Legal Defense Fund," McConnell said. "The committee needs to have access to that material and time to work through it ... so we know all the facts before we vote on a person who's up for a lifetime job."
If confirmed, Sotomayor will replace Justice David Souter, whose retirement coincides with the end of the court's session on Monday. In April's oral argument of the firefighter case, Souter described it as a "damned if you do, damned if you don't" situation. Souter joined the minority in Monday's decision.
Souter said he'd retire when the court rises for the summer recess. He was named to the court in 1990.
As Souter retires to New Hampshire, four justices are heading to Europe for summer teaching jobs, including in Austria, Ireland and Italy.
FOX News' Lee Ross and Caroline Shively and the Associated Press contributed to this report.