State of the Union: Obama Calls on Congress to Send Him Immigration Bill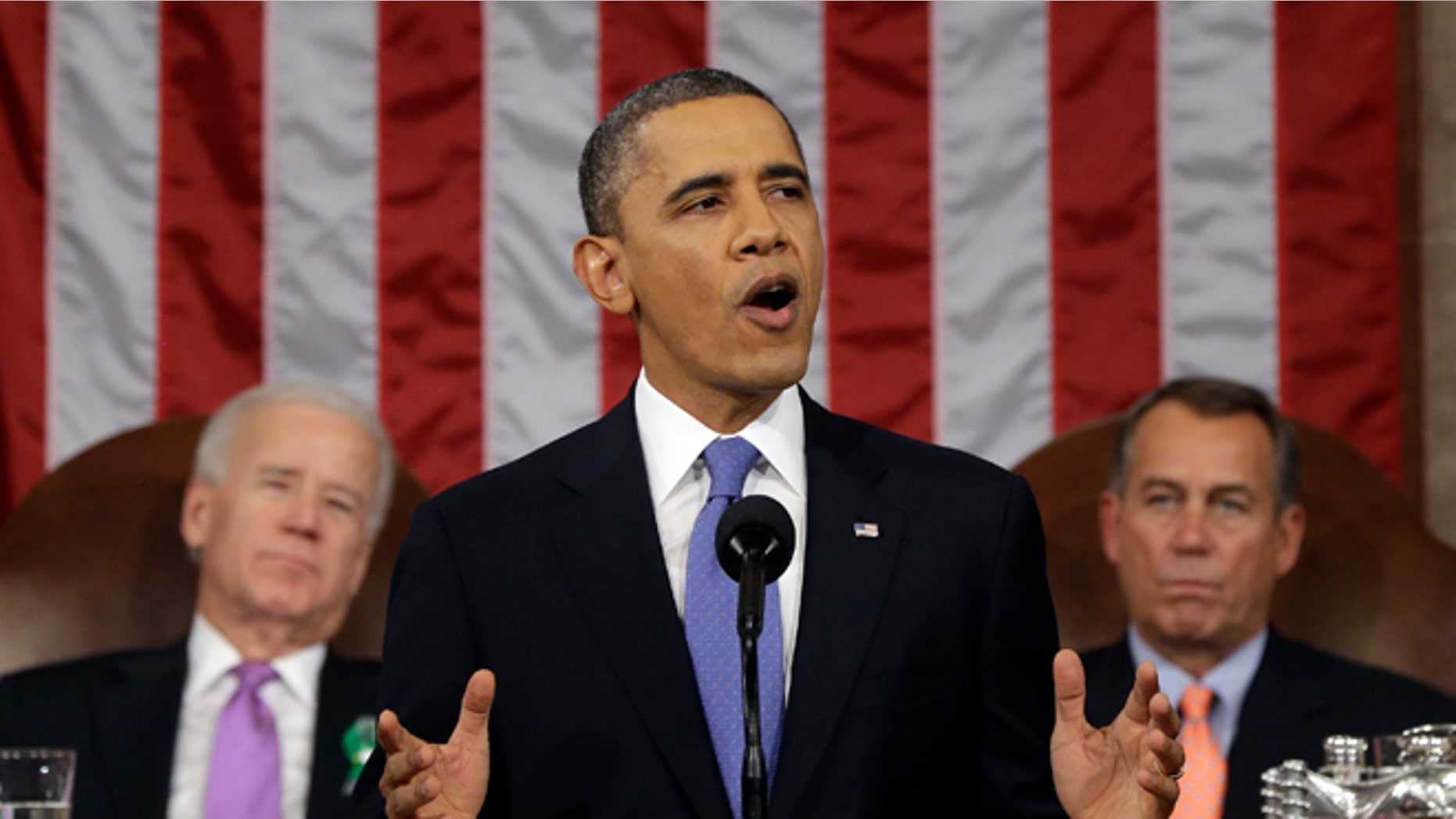 Washington – President Barack Obama focused most of his State of the Union address on the country's economic situation and gun control, despite a heated debate over U.S. immigration policy over the past couple of weeks.
Fitting the issue in between student loans and women's rights in the workplace, Obama took a centrist approach to immigration reform. He praised lawmakers for working on bipartisan immigration legislation and called on them to send him a comprehensive immigration reform bill in the next few months.
"As we speak, bipartisan groups in both chambers are working diligently to draft a bill, and I applaud their efforts," Obama said, amid applause from a number of lawmakers.  "Now let's get this done. Send me a comprehensive immigration reform bill in the next few months, and I will sign it right away and America will be better for it."
Eight Republican and Democratic senators are working to complete a bill by next month.
Send me a comprehensive immigration reform bill in the next few months, and I will sign it right away and America will be better for it.
An aide says the four Democrats in the group — Chuck Schumer of New York, Dick Durbin of Illinois, Robert Menendez of New Jersey and Michael Bennet of Colorado — plan to update Obama on their progress during a meeting at the White House on Wednesday.
The president said that immigration reform needs to both strengthen the border while providing a path to citizenship to the 11 million undocumented immigrants living in the U.S. Under his administration, the number of illegal crossings is at a 40-year low and the president has made it a priority to put more Border Patrol agents on the U.S.'s southern border, Obama said.
A path to citizenship, which includes background checks, paying taxes and learning English, is necessary to any type of proposed immigration reform.
"Real reform means fixing the legal immigration system to cut waiting periods and attract the highly-skilled entrepreneurs and engineers that will help create jobs and grow our economy," he said.
Florida Sen. Marco Rubio, who delivered the Republican response to the State of the Union address in both English and Spanish, echoed Obama's call that immigration reform could help attract highly educated immigrants who could help the U.S. economy grow. The young senator is one of the rising stars of the GOP and one of the eight Republican senators working on the bipartisan immigration bill.
"We need a responsible, permanent solution to the problem of those who are here illegally," said Rubio in a speech which pundits said he looked nervous and overwhelmed. "But first, we must follow through on the broken promises of the past to secure our borders and enforce our laws."
In terms of the economy, Obama declared the nation is unquestionably stronger, but he conceded America's economic revival is an "unfinished task." He challenged a deeply divided Congress to compromise in the country's interest on ways to boost job creation and strengthen the middle class.
In specific proposals for his second term, he called for increased federal spending to fix the nation's roads and bridges, the first increase in the minimum wage in six years and expansion of early education to every American 4-year-old.
The president also pledged to cut the number of U.S. troops in Afghanistan in half within a year.
In a speech centered squarely on jump-starting the economy, Obama sought support from Republicans by asserting that his proposals would not increase the deficit "by a single dime." But with unemployment persistently high and consumer confidence falling, he pressed a case for a significant government role in reigniting economic growth.
"The American people don't expect government to solve every problem; they don't expect those of us in this chamber to agree on every issue," he said. "But they do expect us to put the nation's interests before party. They do expect us to forge reasonable compromise where we can."
"It is our unfinished task to restore the basic bargain that built this country — the idea that if you work hard and meet your responsibilities, you can get ahead, no matter where you come from, what you look like, or who you love," Obama said, speaking to a joint session of Congress and a television audience of millions.
Rubio sought to draw a contrast with Obama in excerpts of his GOP response, saying economic opportunity "isn't bestowed on us from Washington."
"It comes from a vibrant free economy where people can risk their own money to open a business. And when they succeed, they hire more people, who in turn invest or spend the money they make, helping others start a business and create jobs," Rubio said in the excerpts, released before Obama spoke.
The president's address marked the most specific outline of his second-term agenda since winning re-election, and included proposals for increased spending on manufacturing, infrastructure and education. His focus on jobs and growth underscored the degree to which he is still hampered by the economy, even as he pursues a bolder agenda including overhauling the nation's immigration laws, enacting stricter gun-control measures and tackling climate change.
Obama's proposals, many of which are repackaged versions of initiatives that stalled in his first term, face an uncertain future on Capitol Hill, where Republicans retain control of the House. The GOP is most ardently opposed to Obama's calls for legislating more tax revenue to reduce the deficit and offset broad automatic spending cuts — known as the sequester — that are to take effect March 1.
The Associated Press contributed to this report.
Follow us on twitter.com/foxnewslatino
Like us at facebook.com/foxnewslatino