State Department probes Clinton handling of government emails, could pull her security clearance
The State Department has opened a formal inquiry into whether former Secretary of State Hillary Clinton and her aides mishandled classified information while she was the nation's top diplomat, Fox News has learned. Despite being under investigation, Clinton and her staffers still have security clearances to access sensitive government information.
The department's investigation aims to determine whether Clinton and her closest aides violated government protocols by using her private server to receive, hold and transmit classified and top-secret government documents. The department declined to say when its inquiry began, but it follows the conclusion of the FBI's probe into the matter, which did not result in any actions being taken against Clinton or any of her aides.
Depending on the outcome of the current State Department inquiry, Clinton and her aides could have their access to sensitive government documents terminated.
Senate Judiciary Committee Chair Chuck Grassley, R-Iowa, confirmed to Fox News the department's formal inquiry.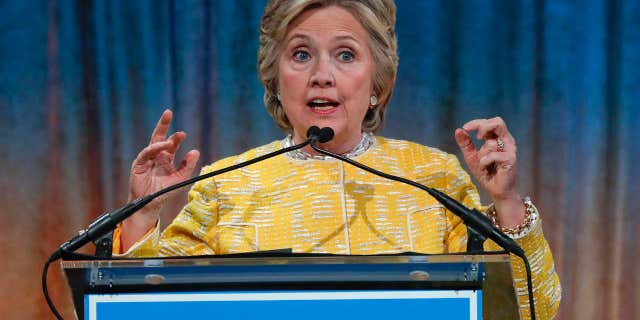 Meanwhile, Grassley's committee launched its own inquiry into Clinton's handling of emails, an inquiry that began in March. Grassley cited among his concerns the July 5 statement of former FBI Director James Comey that the agency found Clinton and her staff members were "extremely careless in their handling of very sensitive, highly classified information." Grassley also contended there is "evidence of potential violations of the statutes regarding the handling of classified information..."
During the FBI's investigation of Clinton's use of top-secret and classified information on her private server, Comey said there were seven email chains on Clinton's computer that were classified at the "Top Secret/Special Access Program level." Another 2,000 emails on her private server were found to have contained information deemed classified now, though not marked classified when sent. In addition, the server also contained 22 top-secret emails deemed too damaging to national security to be released.
Clinton's spokesperson, Nick Merrill, told Fox News that the investigation into Clinton's mishandling of classified information is done.
"Nothing's been more thoroughly dissected. It's over. Case closed. Literally," said Merrill.
That's not a universally held view.
Chris Farrell, of Judicial Watch, a conservative Washington-based government watchdog that has filed a number of lawsuits related to the Clinton email scandal, said he believes Clinton and her "circle of national security criminals" should not have access to any classified information for any reason.
"Their conduct has cost them that privileged position of special trust and confidence," Farrell said.
Any other government employee would have been prosecuted under 18 USC Sec. 793(f) ("Mishandling National Defense Information") and be subject to a long prison sentence and large fines, Farrell added.
"This flagrant double standard for the gang that exposed Top Secret Codeword material to the Russians, Chinese and others is both offensive and deeply corrosive to the intelligence community," Farrell said. "There is no better evidence that when it comes to Hillary Clinton and her côtèrie — laws are for the little people."