State Department Defends Official Who Expressed Regret to Chinese Over Arizona Law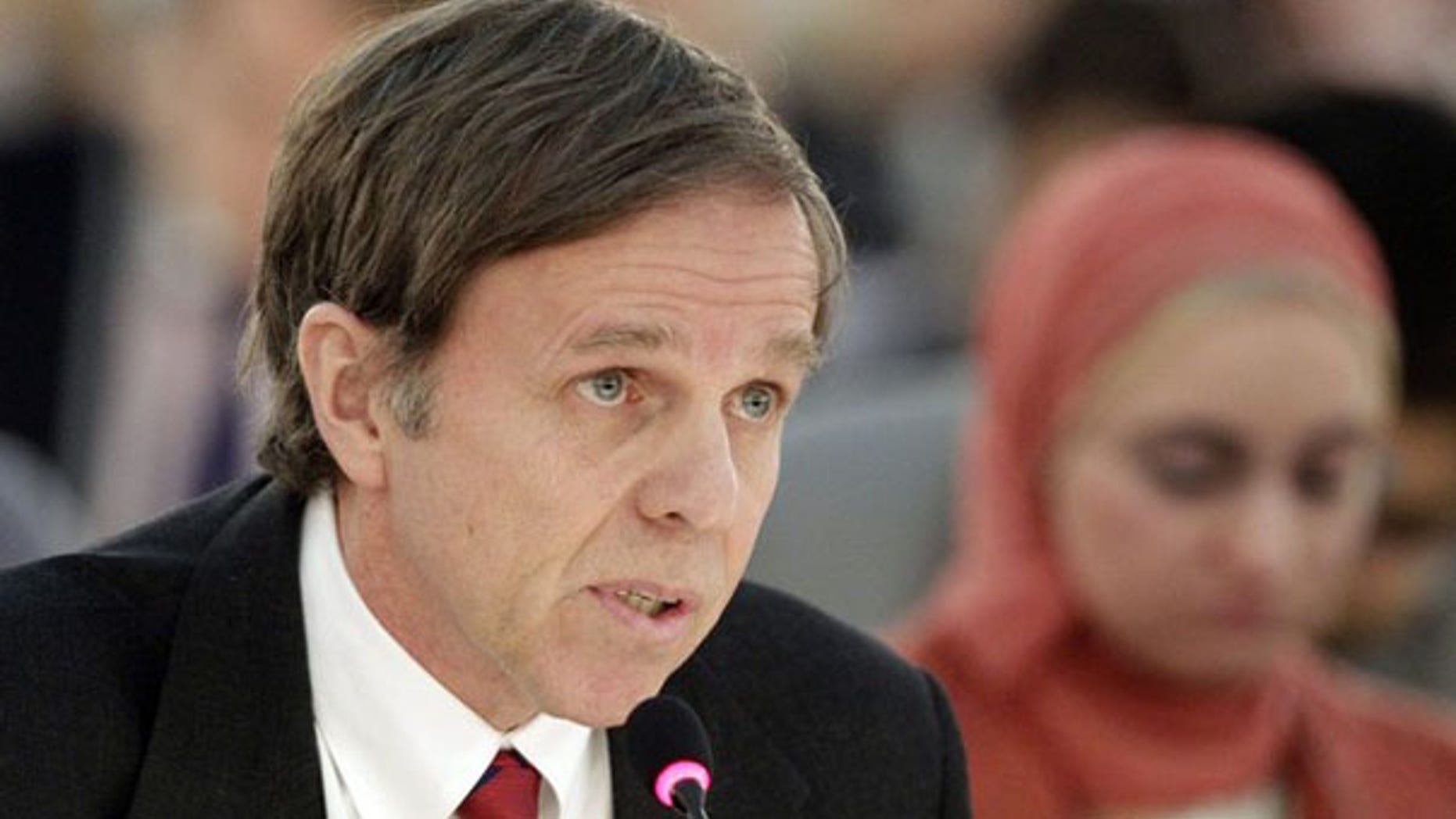 The State Department on Tuesday defended a top-ranking diplomat who expressed regret to China last week about Arizona's immigration law during a discussion on human rights in Washington.
Spokesman P.J. Crowley, in an interview with Fox News, disputed the notion that Assistant Secretary of State Michael Posner was apologizing to China, saying he was actually "standing up" for America by describing how debate functions in a "civil society."
But he echoed other top Obama administration officials in describing the law as a gateway to "racial profiling" and doubled down on Posner's comments to the Chinese.
Posner told reporters on Friday that the U.S. delegation brought up the Arizona law "early and often," as an example of a trouble spot Americans need to work on.
"It was mentioned in the first session, and as a troubling trend in our society and an indication that we have to deal with issues of discrimination or potential discrimination, and that these are issues very much being debated in our own society," Posner said.
The two-day talks were held in Washington and meant to ease the way for similar discussions in the future. The delegations discussed concerns with U.S. and Chinese rights issues, including Tibet and the Chinese treatment of dissidents. The United States was represented by officials from several Cabinet agencies including the Justice Department, Commerce Department and Internal Revenue Service.
The United States has a raft of concerns about human rights in China, including the government's forced sterilization of women and mass executions.
Arizona Republican Sens. Jon Kyl and John McCain sent a letter to Posner on Tuesday demanding he retract his statement and issue an apology. They cited the 2009 Human Rights Report produced by Posner's bureau as a reminder of the arbitrary arrests, detention and harassment of Chinese citizens by the Chinese regime.
"As the assistant secretary of state in charge of the bureau of democracy and human rights, your remarks are particularly offensive," they wrote.
"There is no place for moral equivalency in democracy and human rights policy. The United States is the world's leader in defending the rights of all people. Someone in your position should be proud to proclaim that," they added.
Rep. Dan Burton, R-Ind., a member of the House Foreign Affairs Committee and a longtime critic of China's human rights record, told Fox News he's "tired" of seeing comments like this, particularly to a delegation from "one of the most repressive societies in the world."
"It's unseemly that a member of our State Department and the administration should be apologizing to China," Burton said.
But Crowley backed Posner for bringing up the Arizona law as something of comparable concern.
"There is, as many have said, real concerns about -- that this Arizona law will inevitably devolve into racial profiling. That would be a fundamental challenge to human rights around the world," Crowley said.
Crowley acknowledged Tuesday that he has not read the Arizona law, putting him in the same boat as top officials like Attorney General Eric Holder and Homeland Security Secretary Janet Napolitano. Holder admitted last week that he has not read the 18-page law, though he has publicly warned that it could lead to racial profiling.
The Arizona law makes illegal immigration a state crime and empowers law enforcement to require people they suspect of being an illegal immigrant to provide documentation proving their legal residency. The bill specifically outlaws screening suspects based only on race or origin, though critics say police will end up profiling based on race anyway.