Special prosecutor appointed in Indiana amid attorney general groping allegations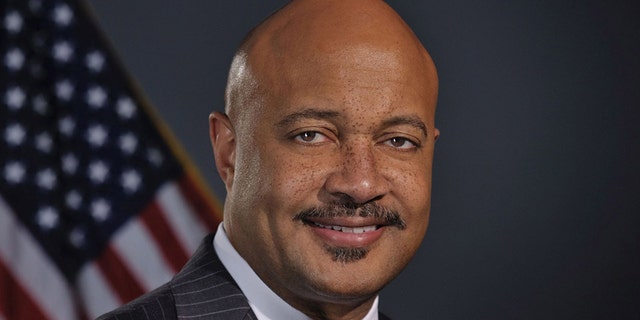 A special prosecutor with a history of trying cases against politicians has been appointed to the investigation of Indiana Attorney General Curtis Hill amid allegations the state's top law enforcement officer inappropriately touched a state lawmaker and several other women.
Marion County Superior Judge Lisa Borges on Tuesday appointed Daniel Sigler, an attorney from Fort Wayne, to investigate the allegations against Hill.
Sigler served as an Adams County prosecutor for 20 years as a Democrat and prosecuted former Indiana Secretary of State Charlie White in a 2012 voting fraud case.
Hill, a Republican, is accused of drunkenly touching several staffers and a state representative at a bar in March.
In a confidential memo leaked to the press last month, Rep. Mara Candelaria Reardon, a Democrat representing Indiana's 12th district, told congressional leaders that Hill "put his hands on her back, slid them down to her buttocks, put them under her clothes and 'grabbed a handful of a--.'"
Hill has not been charged with a crime. He has denied the accusations, calling them "vicious and false."
INDIANA ATTORNEY GENERAL PUBLICLY ACCUSED OF SEXUAL MISCONDUCT
"I now stand falsely and publicly accused of abhorrent behavior," the attorney general said this month. "These false accusations have irretrievably damaged my reputation. I was not afforded fairness in the investigation."
Indiana's top officeholders, including Gov. Eric Holcomb, House Speaker Brian Bosma and Senate leader David Long – all Republicans – have called for Hill's resignation. Hill says he won't resign.
The allegations have captivated those in Indianapolis, but it's less clear if those outside the state capital are paying close attention.
"What I've found most interesting is that this appears to be the Indiana equivalent of a 'beltway' story," Indiana radio talk show host Abdul-Hakim Shabazz told Fox News. "The further you get away from the state capital and into rural areas, the fewer people seem to care and it's just another 'Indianapolis thing.'"
A special prosecutor was appointed after Marion County Prosecutor Terry Curry said he's a "client" of the attorney general's office, explaining it "would be entirely inappropriate to turn around and participate in a criminal investigation of the attorney general," according to Fox59 in Indianapolis.