Spain's Rajoy Could Be Quizzed in Corruption Scandal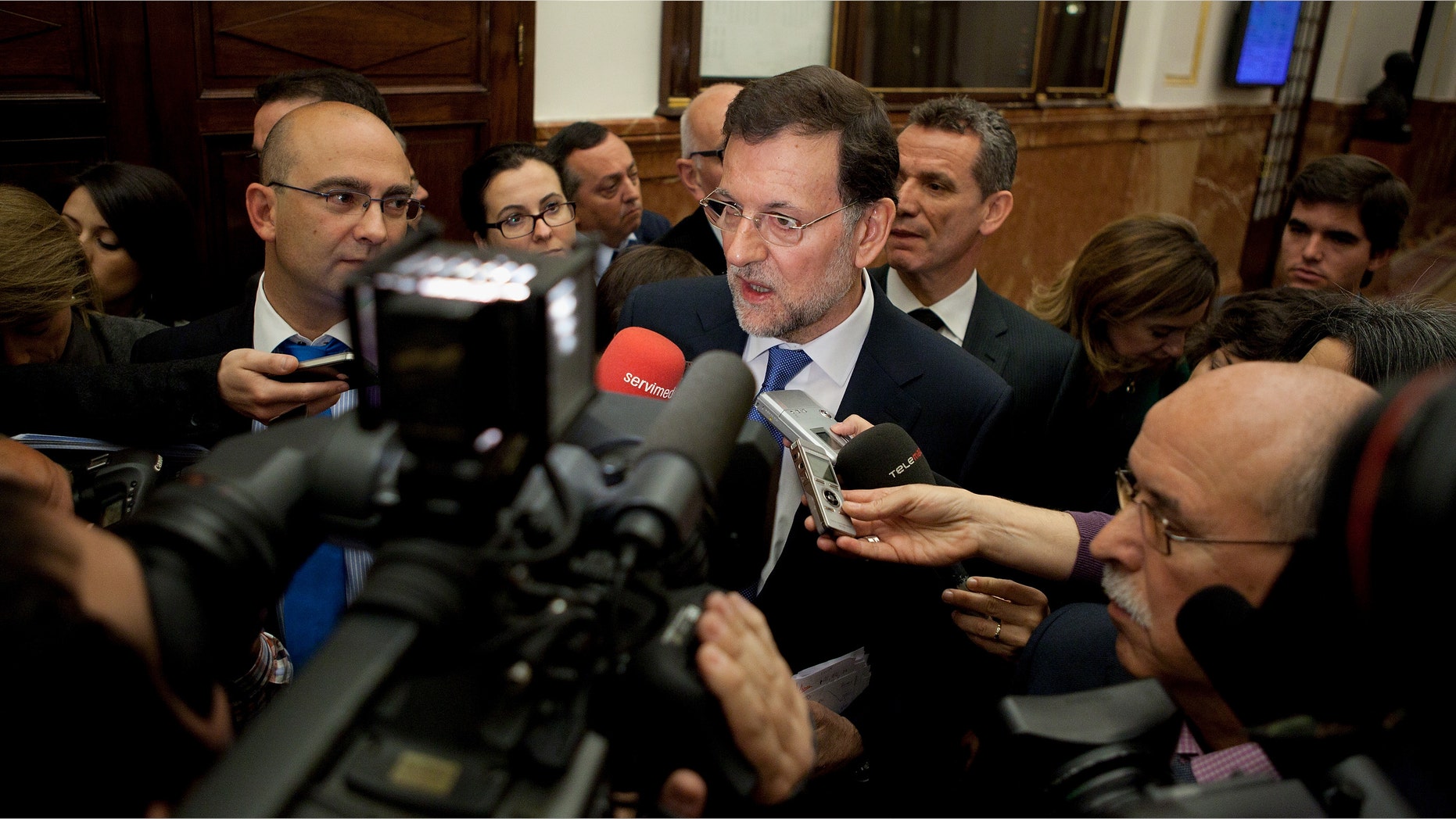 Madrid – There is sufficient cause to investigate fresh allegations of irregular financing of Spain's governing Popular Party and if necessary the country's prime minister Mariano Rajoy would be called in for questioning, Spain top prosecutor said.
Attorney General Eduardo Torres-Dulce was responding to the publication of so-called secret papers by former party treasurer Luis Barcenas that ran in El Pais. The papers allegedly documented payments of under-the-table money to leading party members, including Rajoy, over many years. The money was allegedly paid by businesses, many in the construction sector.
El Pais, reporting on the allegations for a second day Friday, said nearly two thirds of the payments violated Spain's old party financing laws.
Speaking on 13TV television late Thursday, Torres-Dulce said a decision on opening a fresh investigation or possibly incorporating the allegations into one already under way will be taken within days.
The Popular Party denies the documents have any connection to the party and secretary general Maria Dolores de Cospedal, one of the alleged recipients, has said "we have absolutely nothing to hide."
Opposition parties have demanded Rajoy break his silence of recent days and some have even called for his resignation and elections.
Deputy Prime Minister Soraya Saenz de Santamaria declined to answer questions on the issue after a weekly Cabinet meeting Friday, claiming it was a party matter but said Rajoy would speak after a specially convened party executive committee meeting Saturday.
She denied the scandal had affected the stability of the government and made a strong defense of Rajoy's character and behavior.
"I have worked with Mariano Rajoy Brey for 12 years, first in government, then opposition and then government, and what I have seen in those 12 years has always been exemplary behavior. He has never broken any rules and has always been an example, to those of us who worked him, of an upright life in serving the public," she said.
Economy Minister Luis de Guindos said he did not think the scandal was affecting investor confidence in Spain.
The revelations come as Spain, after a year of soaring borrowing costs, begins to show signs of convincing investors and European authorities that it is serious about reforming the economy and keeping its finances in check so it does not need a bailout.
Last week, Rajoy said he would deal firmly with anyone found to have accepted money under the table.
The scandal broke when the National Court reported recently that Barcenas amassed an unexplained €22 million ($30 million) in a Swiss bank account several years ago.
Barcenas, who served in the party's treasury for 20 years, resigned in 2009 after he was named in a National Court probe into alleged irregular financing practices by the party.
His lawyer denies the Swiss account money was illegally obtained or linked to party.
The lists published by El Pais include the names of former ministers Angel Acebes, Javier Arenas and Francisco Alvarez Cascos. The paper said the documents showed that as of 1997 Rajoy received some €25,000 each year.
The paper said each of the party members listed and the businesses named denied receiving or making the payments shown.
Many of the payments occurred during Spain's boom years of the late 1990s when the Popular Party was in power and the construction industry made the country one of the most successful economies in the European Union.
The corruption scandal is the latest to rock Spain, with dozens of other cases involving bankers, politicians, town councilors and even the royal family. But this one has shocked people more given that Rajoy and his party are demanding enormous sacrifices of Spaniards as the country battles recession and 25 percent unemployment.
Based on reporting by the Associated Press.
Follow us on twitter.com/foxnewslatino
Like us at facebook.com/foxnewslatino