Some Notre Dame Students to Forego Commencement in Protest of Obama Visit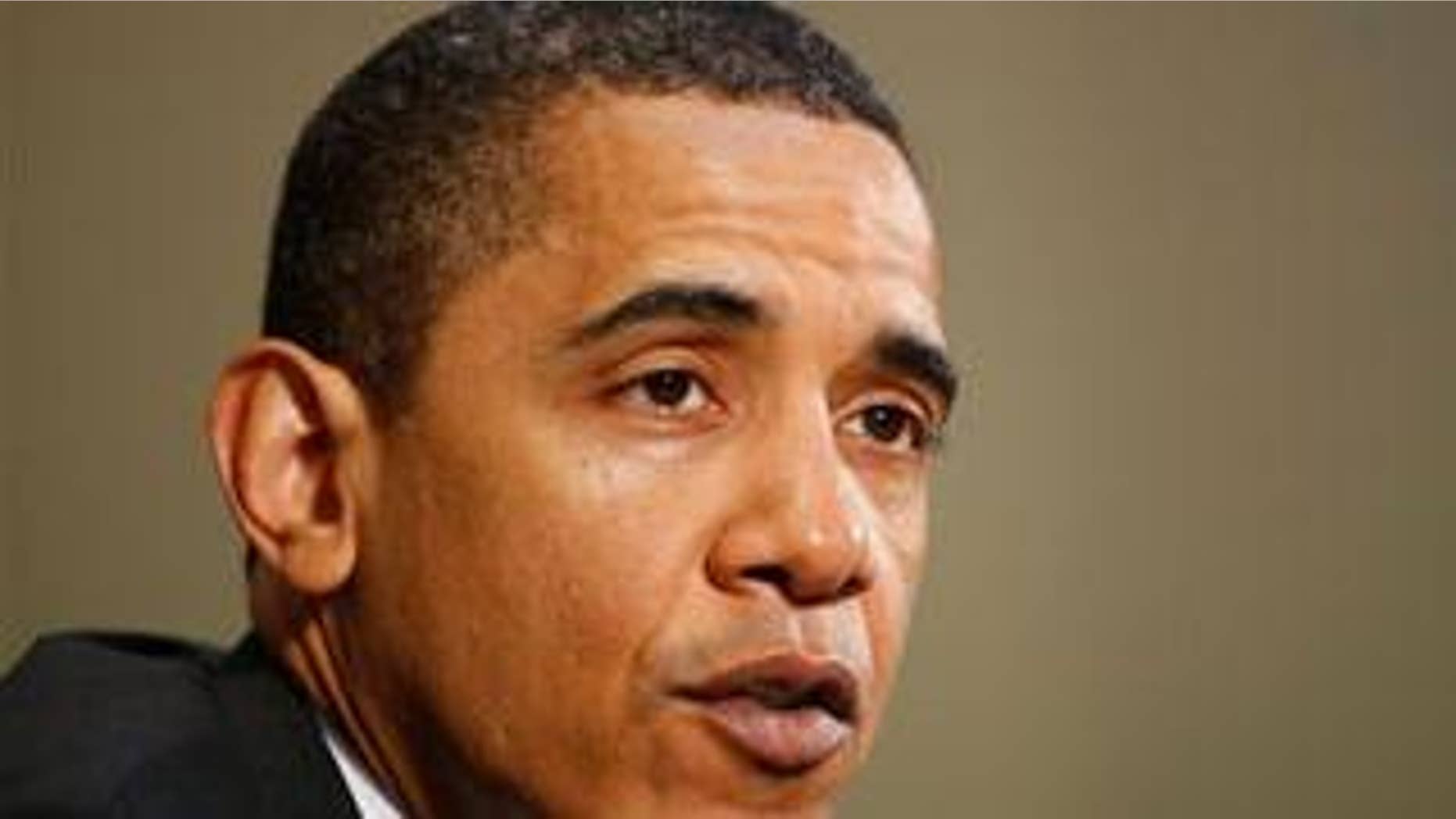 The University of Notre Dame is allowing a group of seniors to hold a prayer demonstration on school grounds on Sunday, graduation day -- to protest President Obama's controversial visit, which the students say undermines the school's Catholic identity.
"The university isn't sponsoring it, but we've approved it," university spokesman Dennis Brown told FOXNews.com on Tuesday.
The demonstration -- spearheaded by the student group ND Response -- is in protest of the honorary law degree Obama will receive during Sunday's commencement. The group claims that by honoring Obama, the university is sanctioning his positions on abortion and embryonic stem cell research, which the Catholic church opposes.
"In defense of the unborn, we wish to express our deepest opposition to Reverend John I. Jenkins, C.S.C.'s invitation of President Barack Obama to be the University of Notre Dame's principal commencement speaker and the recipient of an honorary degree," the group states on its Web site.
ND Response has planned a prayer vigil on the university's South quadrangle during commencement to "bear prayerful witness" to Obama's speech, graduating senior Michele Sagala, who plans to attend the vigil, told FOXNews.com.
"While we respect the office of the president, we don't want to honor someone who goes so against fundamental Catholic beliefs," said Sagala, who added that 20 to 50 students are expected to attend the prayer service. About 1,800 students will graduate from the school on Sunday.
Former Republican presidential candidate Alan Keyes, who ran against Obama for the U.S. Senate seat in Illinois in 2004, also criticized the university's decision to honor Obama.
"The invitation was in and of itself a scandalous action," Keyes told FOXNews.com. Keyes announced that he is planning to go to Notre Dame this weekend and be arrested if necessary for protesting Obama's appearance.
"Scandal, as you know, induces others to sin," he said. "This is as great a crisis for the Catholic church as the crisis that occurred some years back with the abuse."
The White House has said Obama is enthusiastic about giving the commencement address, and the university's president has stated that his appearance does not mean that the university agrees with every policy of the administration.
But student John Daly said, "Obama's honorary law degree is a betrayal of what Notre Dame stands for." While Daly said he and others are not opposed to Obama sharing his ideas in an open academic forum, "the commencement address is a monologue. It's not a dialogue."
On Tuesday, ND Response released a professionally produced video -- similar to a Hollywood blockbuster trailer -- voicing clergy and students' opposition to the president's commencement appearance.
"Bestowing an honor on him is equal to bestowing an honor to those policies which are in very contradiction to Catholic teaching," one student is quoted as saying in the video.
"While there may be a diversity of opinion and academic debate, that is something that is welcomed, but not to the extent that it replaces the foundation of who we are," says another student.
White House Press Secretary Robert Gibbs said Tuesday that the president is excited to be addressing students at Sunday's commencement. He said that while there is one group organizing a boycott, there are 23 groups that have formed in support of the invitation to have Obama speak.
"The valedictorian is supportive of the invitation," Gibbs told reporters. He added that public polling done by Pew shows "a majority of Catholics are in support of the invitation to speak at the commencement."
Gibbs also cautioned the press to recognize that those who are against the Obama's visit are in the minority. "I think it's important to understand it appears as if the vast majority of students and the majority of Catholics are supportive of the invitation the president accepted," he said. "And I know he's greatly looking forward to -- to seeing them."