Socialist torchbearers flame out in key races, despite blitz by Bernie Sanders and Ocasio-Cortez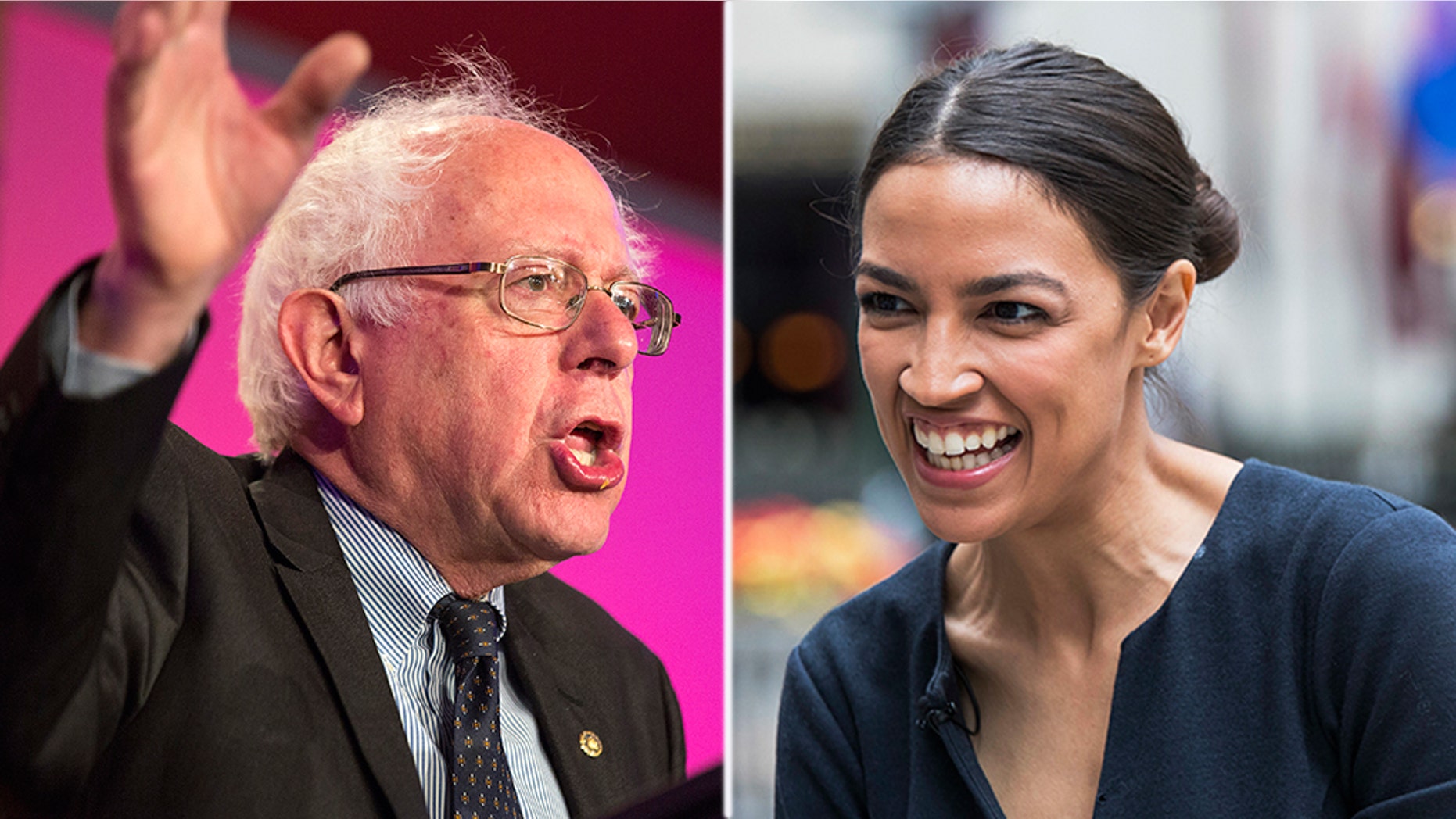 Across the country, far-left progressives and democratic socialists suffered decisive electoral defeats in Tuesday's primaries, despite high-profile barnstorming efforts by left-leaning leaders like Bernie Sanders and Alexandria Ocasio-Cortez.

The routs were a sign not only that Ocasio-Cortez and Sanders may lack the star power necessary to bolster candidates, but also that national enthusiasm for socialism is generally weak as the U.S. economy posts strong unemployment numbers and sustained growth.
Earlier this month, former President Barack Obama pointedly declined to endorse Ocasio-Cortez, a democratic socialist candidate in New York's 14th Congressional District, in a snub that underscored the challenges facing progressives campaigning to the left of the Democratic Party establishment in hopes of taking their views mainstream.
For Sanders, who vied for the Democratic Party nomination in the 2016 presidential race and may run again in 2020, the defeats Tuesday were a continuation of his recent losing streak. Over the past two years, several candidates he has backed in several important races -- including in gubernatorial primaries in Virginia and Ohio, and in several House races in Iowa and New Jersey -- have come up short.
Ocasio-Cortez, who unseated longtime establishment Democratic Rep. Joe Crowley in a shocking June primary win, tweeted an acknowledgement of the rough day on Wednesday.
"Wins in the short-term are important milemarkers and necessary to building power," she wrote. "But you can't be afraid of loss. Fear keeps people from accomplishing great things."
Such losses were plentiful for Ocasio-Cortez this week. Abdul El-Sayed, an avowed populist who was vying to be Michigan's first Muslim governor, finished nearly 20 percentage points behind establishment Democrat Gretchen Whitmer in Tuesday's primary.
DEMOCRATIC CANDIDATE SNAPS AT REPORTER FOR ASKING ABOUT SOCIALISM: 'YOU F--KING KIDDING ME'?
Sanders and Ocasio-Cortez had aggressively trumpeted El-Sayed, who had advocated a $15 minimum wage, universal health care and free college tuition for families making under $150,000 annually. At a rally in Detroit this week, Sanders -- who defied expectations by winning the Michigan primary against Hillary Clinton in 2016 -- called El-Sayed's platform "very bold."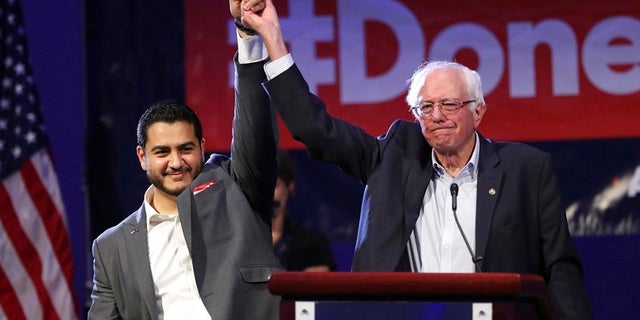 And Fayrouz Saad, who was angling Tuesday night to become the first Muslim woman elected to Congress, finished in a distant fourth place in Michigan's 11th Congressional District primary, despite support on the stump from Ocasio-Cortez.
In Missouri, Rep. Lacy Clay soundly defeated Cori Bush, who was also supported by both Sanders and Ocasio-Cortez.
Ocasio-Cortez had spent a day in July in St. Louis campaigning on Bush's behalf, and called her "one of the most inspiring people I've ever met in my life."
Before the vote, Bush, 42, had sounded a note of optimism despite polls showing Clay to be the clear favorite: "I actually feel like we have the momentum. I believe that we have what we need to be successful."
And in Kansas, former Sanders staffer Brent Welder narrowly lost to Sharice Davids in the race for the Republican-held 3rd Congressional District, which Clinton carried in 2016. Democratic socialists had hoped a Welder win would prove their broad appeal to urban voters.
OCASIO-CORTEZ SHUNS WEST COAST ELITES IN WEST COAST TOUR
James Thompson, another Sanders and Ocasio-Cortez candidate, won his primary for Kansas' 4th Congressional District, but he is widely expected to lose in November against Republican Rep. Ron Estes. The race will be a rematch of the 2017 special election betwene Estes and Thompson in the largely Republican district.
Meanwhile, in Washington State, 30-year-old Sarah Smith billed herself as running on the "same slate as Alexandria Ocasio-Cortez," and she was recruited by the same group that had backed the Bronx democratic socialist.
But Smith's challenge to longtime Washington Democratic Rep. Adam Smith in Tuesday's 9th Congressional District primary appeared unsuccessful as votes rolled in -- and the incumbent suggested that demographics were a major reason why his challenger could not replicate Ocasio-Cortez's success.
"Have you been to Queens, N.Y.?" Smith said in an interview with The Seattle Times before the vote, noting that Ocasio-Cortez is a Latina running in a strongly Hispanic district. "Queens is not SeaTac or Seattle, I am not Joe Crowley, and Sarah Smith is not Alexandria Ocasio-Cortez. Other than that, the comparison's perfect."
However, there was a bright spot for Ocasio-Cortez in the heavily gerrymandered, hyper-Democratic 13th Congressional District in Michigan, where Rashida Tlaib won the nod to replace retiring Rep. John Conyers. He announced his retirement amid sexual harassment allegations.
Tlaib will effectively run unopposed in November's general election, making it all but certain that she'll become the first Muslim woman elected to Congress.
She is also poised to become the second card-carrying member of the Democratic Socialists of America in Congress.