Sid Blumenthal Emailed Hillary About 'Setting Up Secret Channels Between Insurgents And Governments'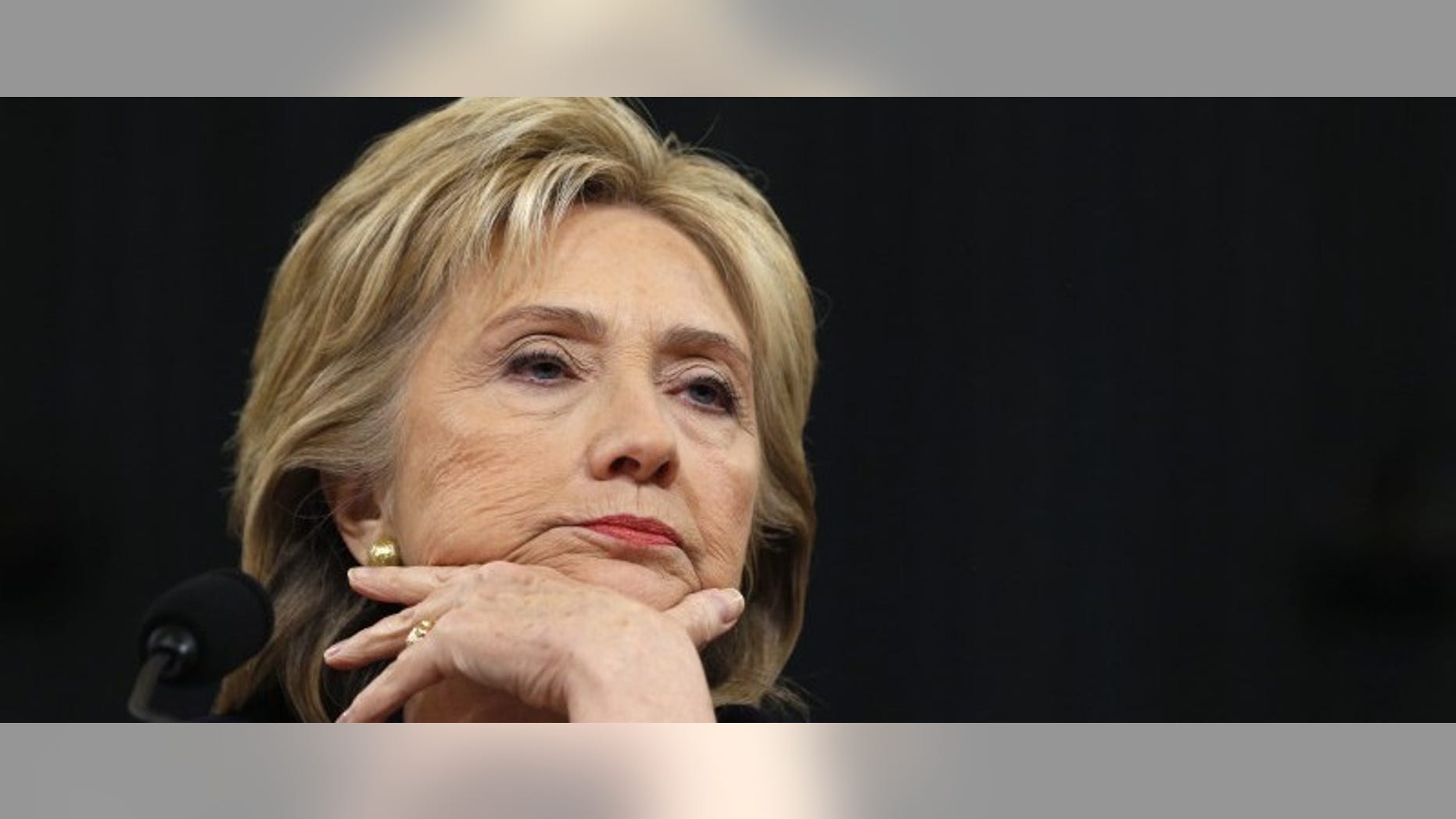 Emails released by the State Department on Friday show thatHillary Clinton's longtime friend Sidney Blumenthal reachedout to her on behalf of a former United Kingdom diplomat who wasinterested in "setting up secret channels between insurgentsand governments."
Clinton was receptive to the idea which came via Blumenthal fromJonathan Powell, former U.K. Prime Minister Tony Blair'schief of staff.
"Hillary, Jonathan Powell has launched a new NGO that hasalready initiated some very interesting work below theradar," Blumenthal wrote in the March 18, 2012 email.
"Sid We are trying to replicate what we did in NorthernIreland by setting up secret channels between insurgents andgovernments and then, where appropriate, developing these intonegotiations," Powell wrote to Blumenthal.
"We have been very successful at getting this off theground quickly and we have live projects in Nigeria, Colombia,Bahrain, Afghanistan and — bizarrely — North Korea. Weare starting work in Syria, in conjunction with Kofi Annan, inYemen, in Somalia and in Burma."
Powell's email signature shows that he is the chiefexecutive of an organization called Inter Mediate.
According to its website, "Inter Mediate focuses on themost difficult, complex and dangerous conflicts where otherorganisations are unable to operate."
"It brings together some of the world'sleading experts on dialogue and negotiation, who operate as a smalland flexible team that fills a vital gap in the conflict resolutionlandscape. Through the facilitation of negotiation, Inter Mediatehopes to contribute towards a sustainable end toconflict."
Powell co-founded the organization in 2011 after leaving aposition with Morgan Stanley.
Clinton forwarded Blumenthal's email to two of her aideswriting, "I'd like to see Powell when he's in theBuilding."
It is unclear whether Clinton and Powell met to discussnegotiating with insurgents and what the plan entailed.
It is also unclear whether Blumenthal was paid by Inter Mediateto lobby Clinton. Clinton's emails have revealed thatBlumenthal did reach out to Clinton on behalf of companies that hehad financial stakes in. One of those companies, Osprey GlobalSolutions, was interested in providing private security services inLibya after the fall of dictator Muammar Gaddafi. Blumenthal andthe company were in favor of arming insurgents to accomplish thatoverthrow. Clinton also entertained the idea of arming insurgents,her emails show.