Shipping Firm Maersk Suspends Business With Iranian Ports in Wake of Sanctions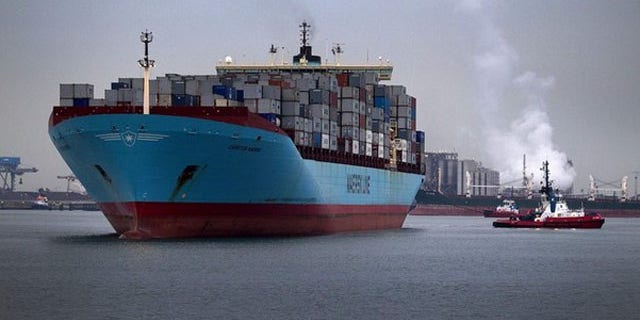 Danish shipping giant Maersk has decided to suspend business ties with several Iranian ports after the Obama administration blacklisted port operator Tidewater Middle East Co.
The decision comes after a yearlong campaign by Iran watchdog United Against Nuclear Iran to pressure Maersk and one other firm -- Japanese construction company Komatsu -- to pull out of the country. The group claimed the firms were doing business with Iran in violation of U.S. sanctions restricting firms from knowingly investing in Iran's energy sector.
The companies vigorously denied the charge. But Komatsu ended business ties in Iran in late 2010. And after the Obama administration explicitly blacklisted the Iranian port operator -- a group reportedly tied to the terror-designated Islamic Revolutionary Guard Corps -- Maersk announced Thursday that it would stop doing business at three Iranian ports.
"A.P. Moller - Maersk/Maersk Line is committed to complying with all relevant foreign trade controls and sanctions programs, including all relevant provisions of U.S. and EU sanctions related to Iran," the company said in a statement. "We have a comprehensive compliance program in place and continue to take all actions necessary to comply with all U.S. and EU trade regulations. In this connection, Maersk Line has decided to cease acceptance of business to and from the Iranian ports of Bandar Abbas, Bandar Khomeini and Asaluyeh."
United Against Nuclear Iran President Mark Wallace applauded the decision, while urging Maersk to "completely end" business in Iran.
"There is little excuse for doing any business with the Iranian regime, particularly when it comes to a company like Maersk that receives more than $4 billion in contracts from the U.S. Department of Defense," he said. "Iran's regime has a long history of exploiting shipping companies in order to illegally import nuclear technology and arm terrorist groups. Companies that continue doing business in Iran are not 'victims' of Iran's deceit, they are complicit in Iran's strategy."