'Sex and the City' star Cynthia Nixon releases Miranda-themed campaign gear on show's 20th anniversary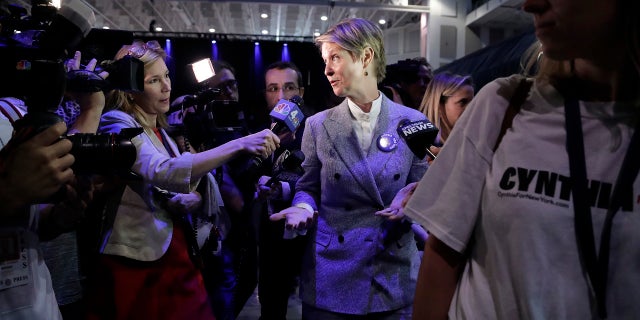 "Are you a Miranda voting for Cynthia?"
If so, New York gubernatorial candidate Cynthia Nixon has some new swag for you. Fans of "Sex and the City" character Miranda Hobbes — as well as the actress who played her — can now show off their affiliation with the character and the politician.
A clip revealing Miranda-themed items for sale was posted on Nixon's Twitter account this week.
The gear was released in honor of the HBO hit's twentieth anniversary on June 6. The popular New York City-based sitcom had a six-season run.
The slogan "I'm a Miranda and I'm voting for Cynthia" appears on a $30 tote bag and $35 t-shirts on Nixon's campaign website.
Supporters can also purchase a $38 hat that says "I'm a Miranda" with the word "Miranda" crossed out and replaced with "governor."
DEMOCRAT CYNTHIA NIXON'S CAMPAIGN SPELLS ITHACA, NY, AS 'ITHICA' IN EMAIL INVITES
Youngsters are covered too: a $28 toddler's shirt features the slogan "I'm a Miranda" with a line in the name and replaced by "Future Governor of New York."
Nixon's former co-star Kristin Davis, who played Charlotte York, shared a photo of one of the tote bags in an Instagram post on Wednesday.
"20 years ago would i have imagined @cynthiaenixon running for Governor ?" she wrote. "Maybe not - but i sure would have thought she would be an excellent Governor in a world where that would be possible!"
"We are now in that world," Davis wrote, asking fans to support Nixon's campaign.
Nixon officially declared her candidacy for governor of New York on March 19 – challenging incumbent Democrat Andrew Cuomo.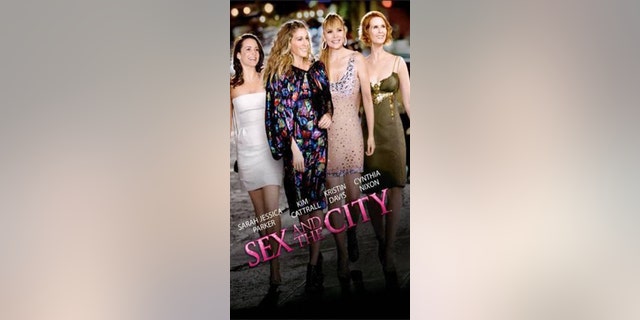 Fox News' Kaitlyn Schallhorn contributed to this report.