Sen. Reed, ex-Defense official Michele Flournoy surface as possible Hagel replacements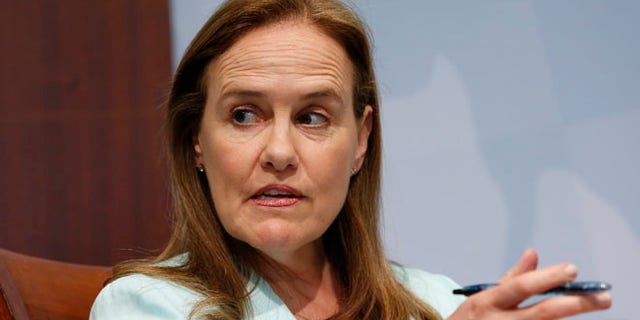 The resignation on Monday of Defense Secretary Chuck Hagel immediately sparked speculation about potential replacements, including the name of Michele Flournoy, who, if appointed, would be the first woman to hold the position.
Among the other names mentioned to replace Hagel are former high-ranking Defense official Ashton Carter and senior Rhode Island Democratic Sen. Jack Reed.
The 53-year-old Flournoy has a distinguished career in public service dating back to the Clinton administration, which she served as a Defense Department appointee. She rose to undersecretary of Defense for Policy, the agency's third highest-ranking position.
Flournoy is now the chief executive officer for the Washington, D.C.-based Center for a New American Security.
Carter, 60, was the deputy defense secretary from October 2011 to December 2013, a role that is essentially the agency's chief operating officer.
Reed, 63, is a West Point graduate and decorated retired Army ranger who rose to the rank of battalion staff officer.
Late Monday, Reed said through his Capitol Hill office that he is not interested in the job.
"Senator Reed loves his job and wants to continue serving the people of Rhode Island in the United States Senate," said press secretary Chip Unruh. "He has made it very clear that he does not wish to be considered for Secretary of Defense or any other cabinet position.He just asked the people of Rhode Island to hire him for another six year term and plans on honoring that commitment."
Speculation that Hagel, a Republican, was pressured by President Obama to resign after Democrats suffered big midterm losses and amid a series of global crisis, including the unforeseen rise of the Islamic State, has also draw attention to the future of Gen. Martin Dempsey, chairman of the Joint Chiefs of Staff .
Dempsey has repeatedly suggested over the past few months that U.S. ground troops might be needed to stop Islamic State's foray into Iraq and Syria, a move that Obama has insisted will not happen.