Santorum Suspends Campaign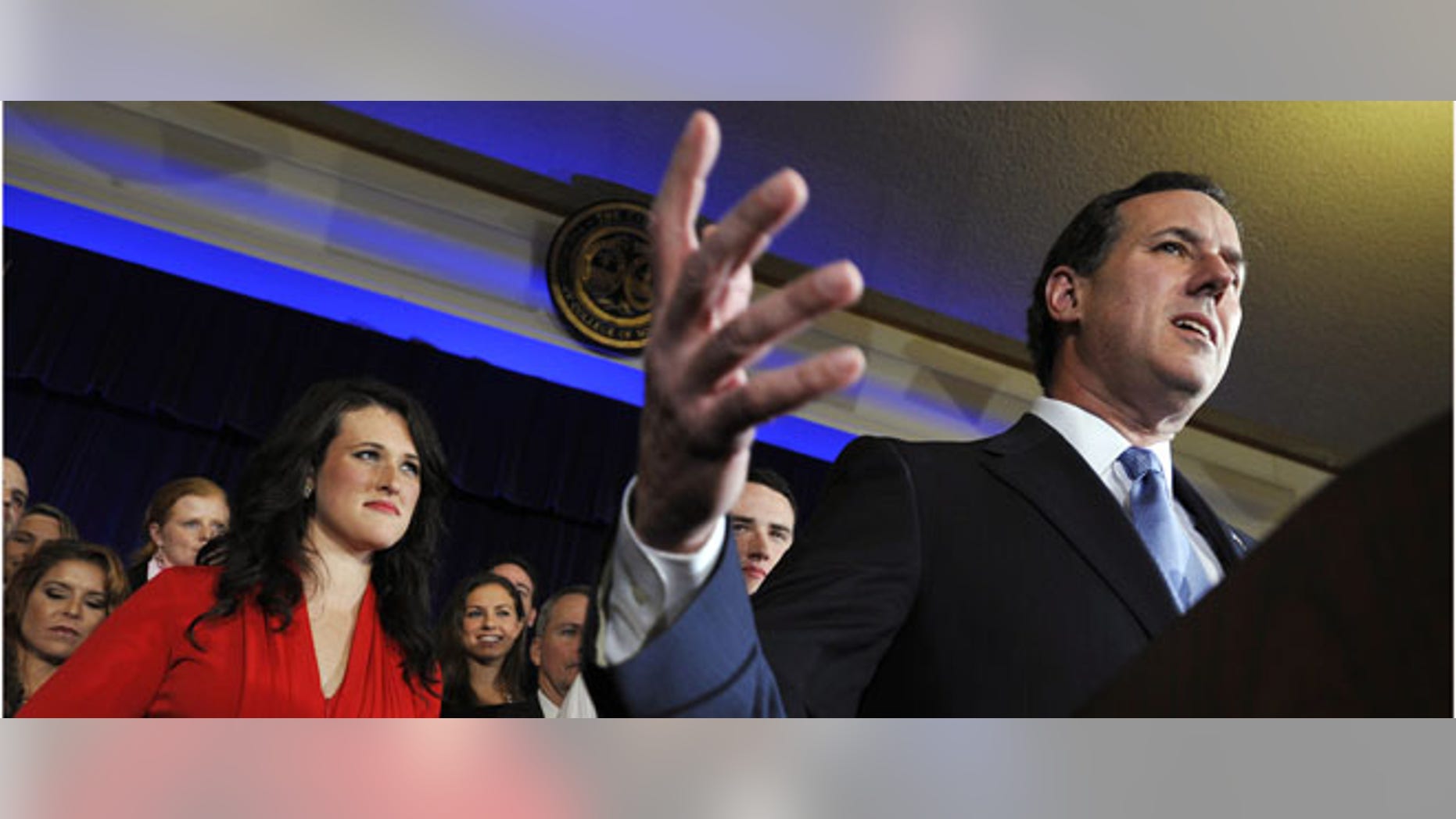 Rick Santorum suspended his campaign for the GOP presidential nomination, clearing an easier path for Mitt Romney to become the nominee.
The former Pennsylvania senator made the announcement Tuesday in his home state of Pennsylvania, two weeks before the GOP presidential primary there.
"We made a decision over the weekend, that while this presidential race for us is over, for me, and we will suspend our campaign today, we are not done fighting," Santorum said during a press conference.
Santorum faced an uphill battle against front-runner Mitt Romney in the race for the Republican presidential nomination. Five states, including Santorum's home state of Pennsylvania, hold primaries April 24.
Santorum's 3-year-old daughter was released from a Virginia hospital and is settling in at home with her parents, a campaign spokesman said Tuesday. Bella Santorum, who suffers from a rare genetic condition called Trisomy 18, was hospitalized Friday as her father began a brief holiday break from campaigning. Santorum did not campaign Monday so he could be with his daughter, who was discharged from the hospital Monday night.
Santorum's suspension, still leaves Cogressman Ron Paul and former Congressman Newt Gingrich contesting  the nomination with Mitt Romney.
Gingrich, in a statement Tuesday, said Santorum had waged a "remarkable campaign."
"His success is a testament to his tenacity and the power of conservative principles," Gingrich said.
This report is based on The Associated Press. 
Where Mitt Romney Stands on Latino Issues
Where Ron Paul Stands on Latino Issues
Where Newt Gingrich Stands on Latino Issues
Follow us on twitter.com/foxnewslatino
Like us at facebook.com/foxnewslatino